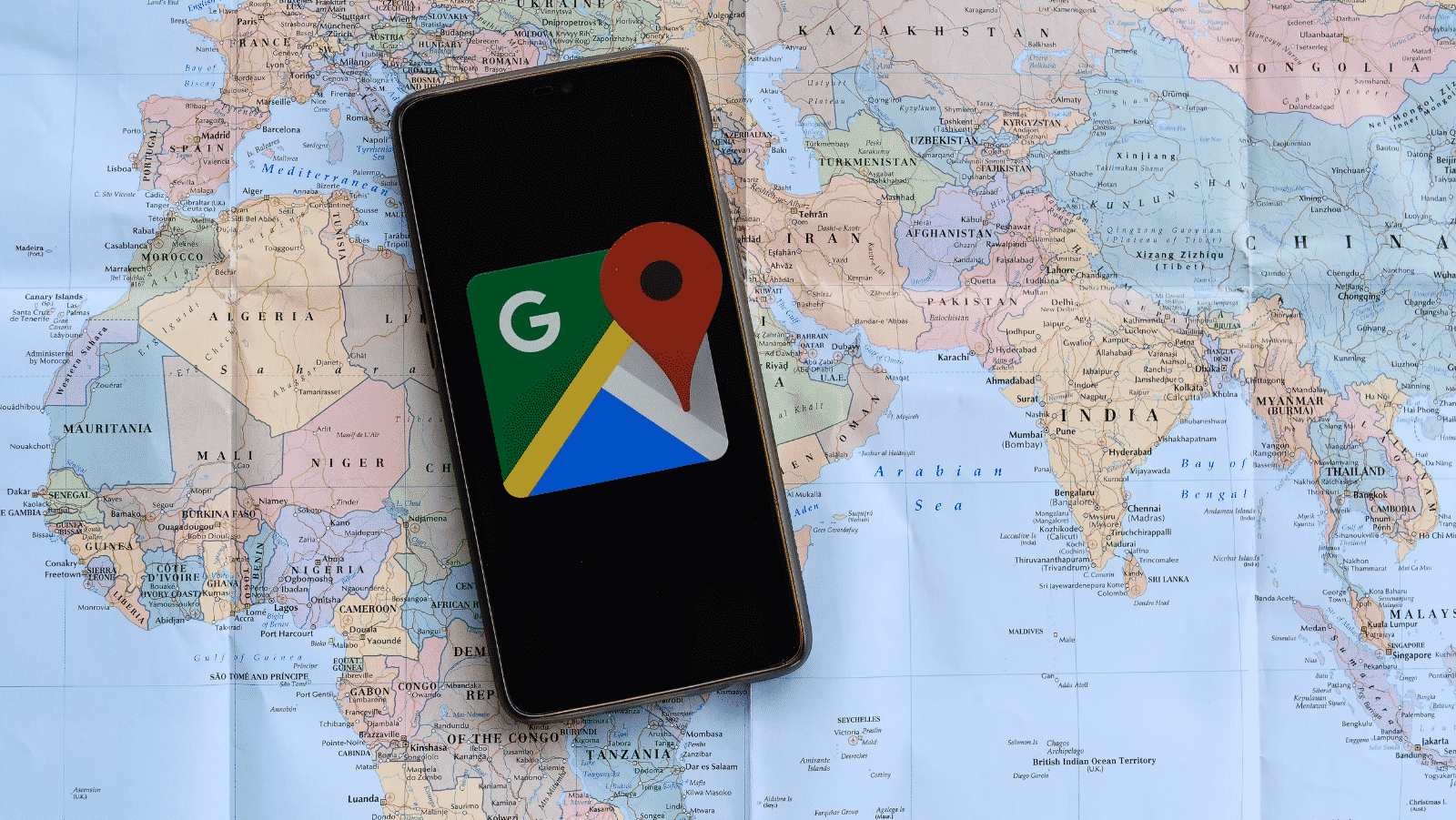 Listing your business on Google Maps Australia is a simple and free way to drive search traffic to your website. It helps customers find your business quickly and provides them with all the necessary contact information that they need to get in touch with your business. Today we are going to be breaking down the easiest way to get your business up and running on google maps Australia.
Step 1: Check all your business information is correct on Google My Business for Google Maps Australia
This first step is simple, all you have to do is go through each of the fields on your Google My Business listing is check that all the information provided is correct. If you have yet to create a Google My Business for your business, now's a perfect time!
If you can't provide full details for your business at the very least you need to have the name of your business, address, and phone number. This basic information will appear on google map listings when people click on the location pin or price. Once you've got the basic information entered, you can then begin to fill out other details including:
Website URL – This will appear as a website button that people can click to be taken straight to your website.
Photos – You can add photos of your business to your listing. This should include the exterior of your business to help people easily identify the place that they are looking for.
Update Categories – Google has continually updated their list of categories so that you can choose the ones which align best with your business. Make sure the primary category is always updated and for any other categories your business may fall under, use the additional category option.
Brief Description – Provide a brief overlook of your business so that customers can get an idea of whether you're what they're looking for. A small snippet of your business will leave people wanting more, driving clicks through to your website.
Opening Hours – Having opening hours on your listing is an integral part of your Google My Business. This will help customers know when they can contact you or visit the business.
When providing the information for your Google My Business listing keep potential customers at the forefront of your mind. The purpose of this listing is to make their lives easier when they are searching for your store's location or to confirm they are in the right place. The more often customers use this listing to find your store the better chance you have of increasing your visibility.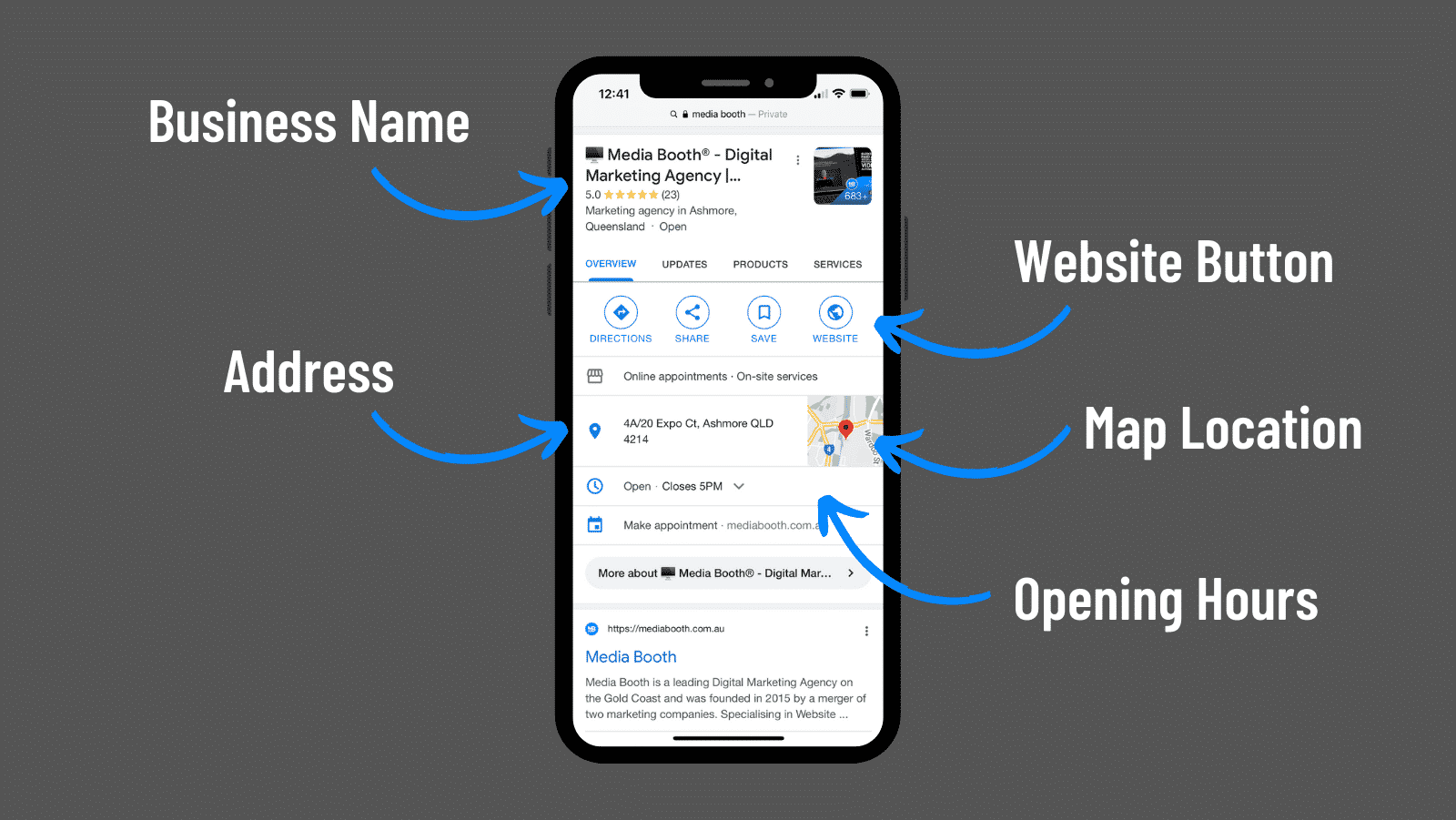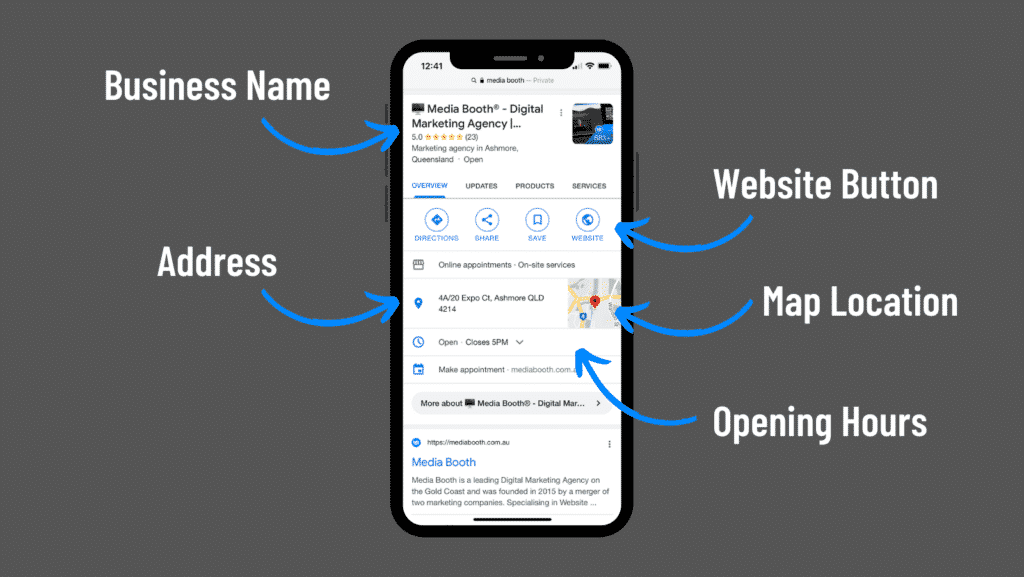 Step 2: Publish local landing pages on your website
When deciding which businesses to show in searches, Google scans signals from your own website and matches them to the information provided in your Google My Business listing. Having local landing pages on your website isn't a necessity when helping your business appear on Google Maps Australia but it certainly helps.
If you have multiple stores or locations, it's important to have a landing page for each of those locations. On these landing pages, it is imperative to include the name, address, and phone number for that specific location so that it aligns with the GMB listing when Google is searching.
When building this landing page, a smart trick you can do is embed the map from your listing on the page. When customers then click the map, they will be taken directly to Google Maps Australia and will be easily able to locate the business.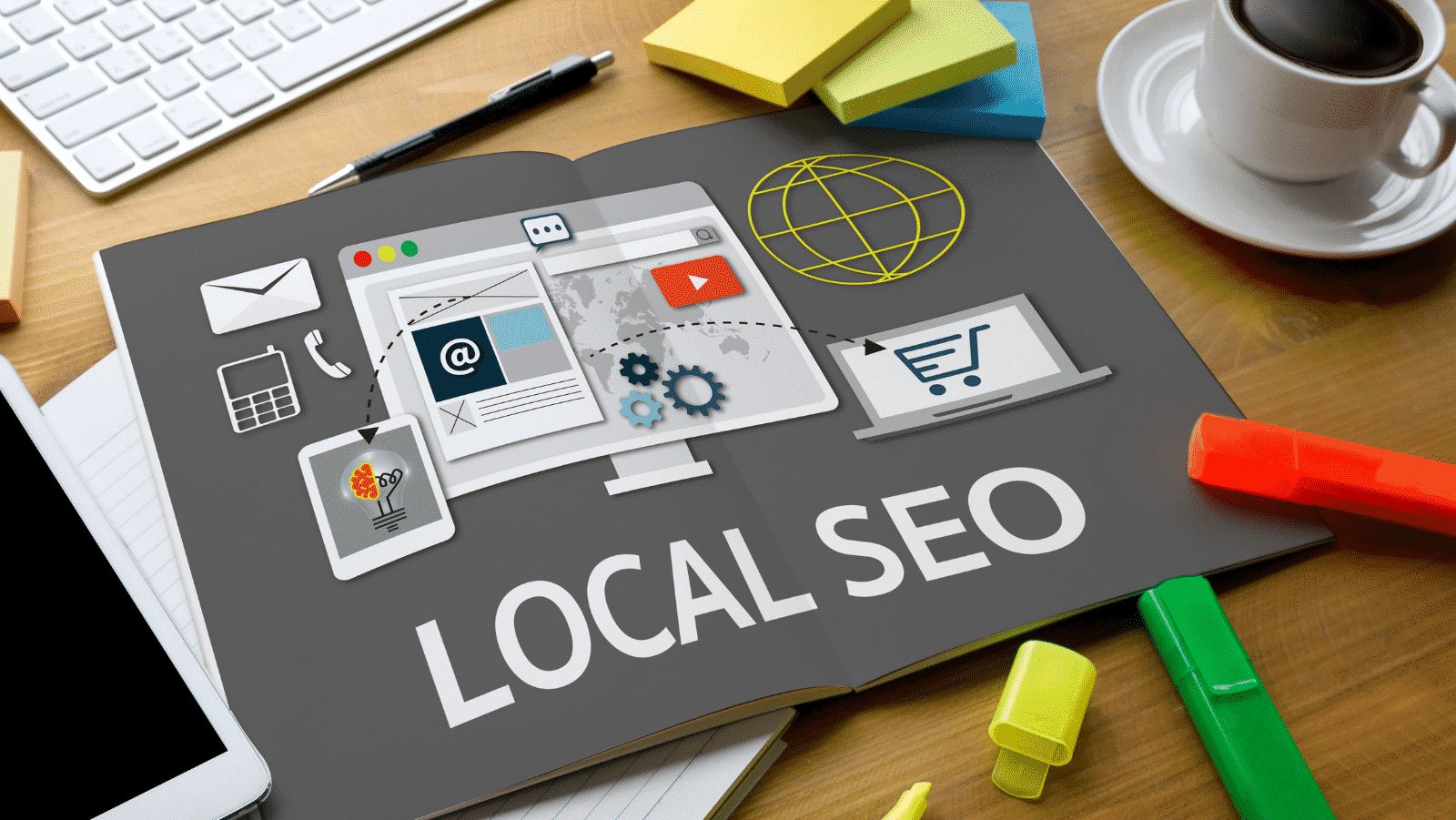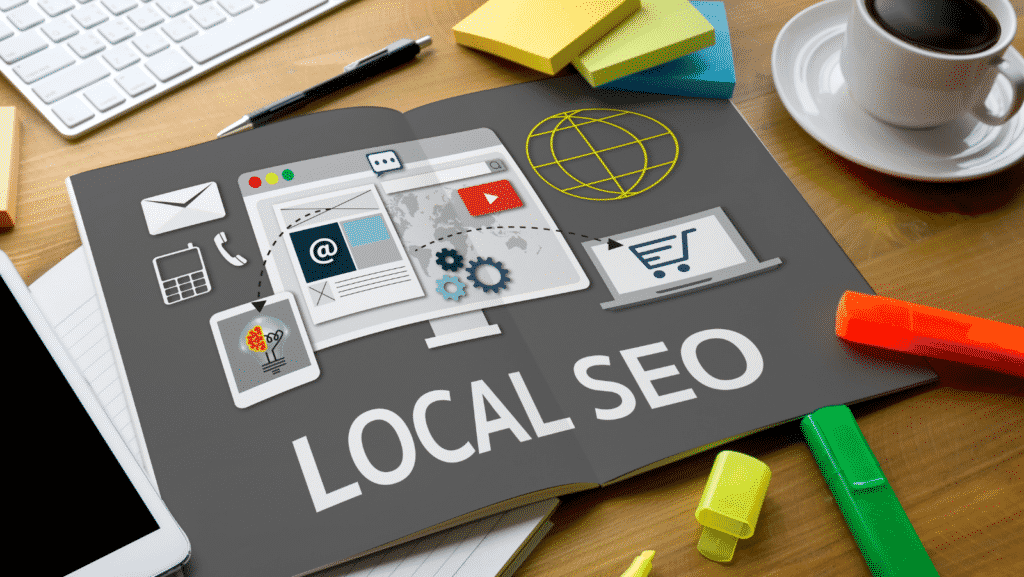 Step 3: Get reviews
Getting reviews is a little bit easy said than done but can make an incredible difference to your business's visibility. Having a strategy around reviews is an easy way to capture potential customers' attention.
These strategies can include:
How you will obtain the review
Showing these reviews on your local landing page
Having them shown in local directories
Enabling reviews can be scary because the thought creeps in, 'What if I get a negative one?'. Even the best businesses occasionally receive negative reviews and it's not about the review itself, it's how you deal with it. Responding to a negative review with a working solution for the customer shows other customers that your business is trustworthy and caring.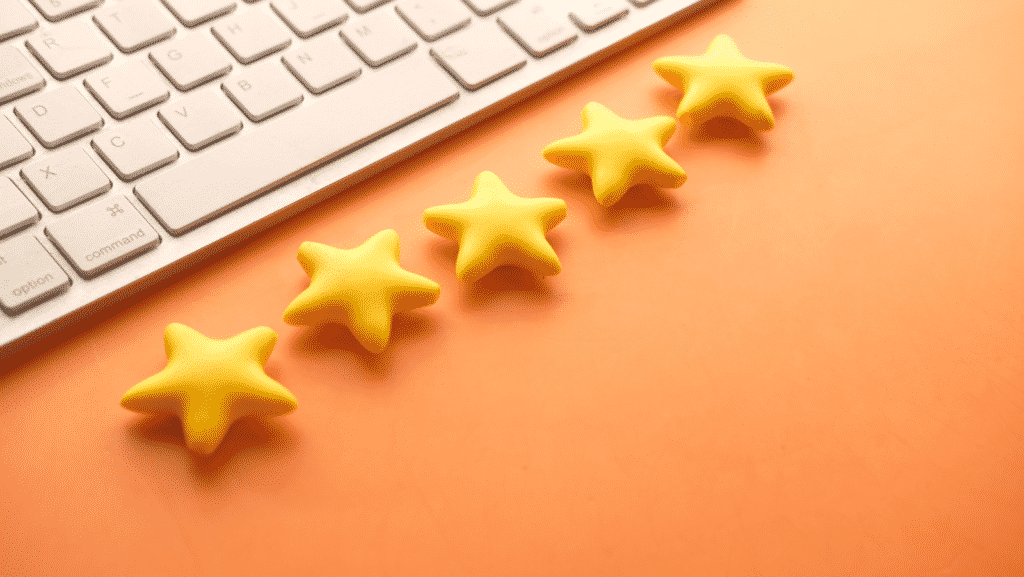 Step 4: Leverage listing posts
A cool feature that Google My Business offers is the ability to post to your listing. This can be anything you want including current specials, latest news, or picture posts with general updates. Posting regularly can push your business to the top of search results and to the forefront of people's searches on Google Maps Australia.
Need help with appearing on Google Maps Australia?
If you need some assistance creating a Google My Business to help you appear on Google Maps Australia, we can help. Simply reach out to our team today for more information about how we can help you soar to the top of search results or read about how you can get more customers with GMB.  
How to Make Your Business Appear on Google Maps Australia
May 4 , 2022
Read More About Google :
Media Booth Socials