This is a type of marketing that uses different print media channels for advertising to reach a broader target audience.
Advertising channels include newspapers, direct mailouts, brochures, magazines, etc.
We can help with designing in this space wisely. Contact Media Booth® to discuss your requirements.

Defined Audience


A good return on investment requires the ability to target readers effectively. Print ads allow just that, you can reach your target audience by displaying your ad in a relevant magazine.​
Drives Search


According to scientists, consumers are most likely to start an online search after viewing an effective magazine ad.​ That's why it is important to make sure your ad stands out!
High Engagement


Consumers have become the ultimate multi-taskers, able to email whilst watching television. Print content however, can capture the attention and focus of the modern consumer.​
Keep it simple, and highlight the benefits
Print advertising will always have multiple advantages over digital mediums, particularly in regards to respectability and trust.
With a clearly defined target audience, and high engagement rates, print drives online search.
The key to good print is easy: Keep it simple, and highlight the benefits.
Print Ads - It's about demographics
Did you know that based on digital vs print advertising statistics, print ads drive stronger brand recall? Print ads require a lower cognitive effort to process, so if you are a newspaper reader then your brain will have processed a lot!
In terms of reach, up to 70% of households with higher incomes like to read newspapers, whilst younger under 25s are magazine readers - if these are your demographics then it's definitely worth consideration.
Studies show that 82% consumers trust print ads when making purchase decisions. It is easy to think that print ads have lost their relevance in the digital era, but there are still many people who prefer to read an actual newspaper or magazine, especially with 30% of over 65s spend less than an hour online.
We can help with designing in this space - get in touch!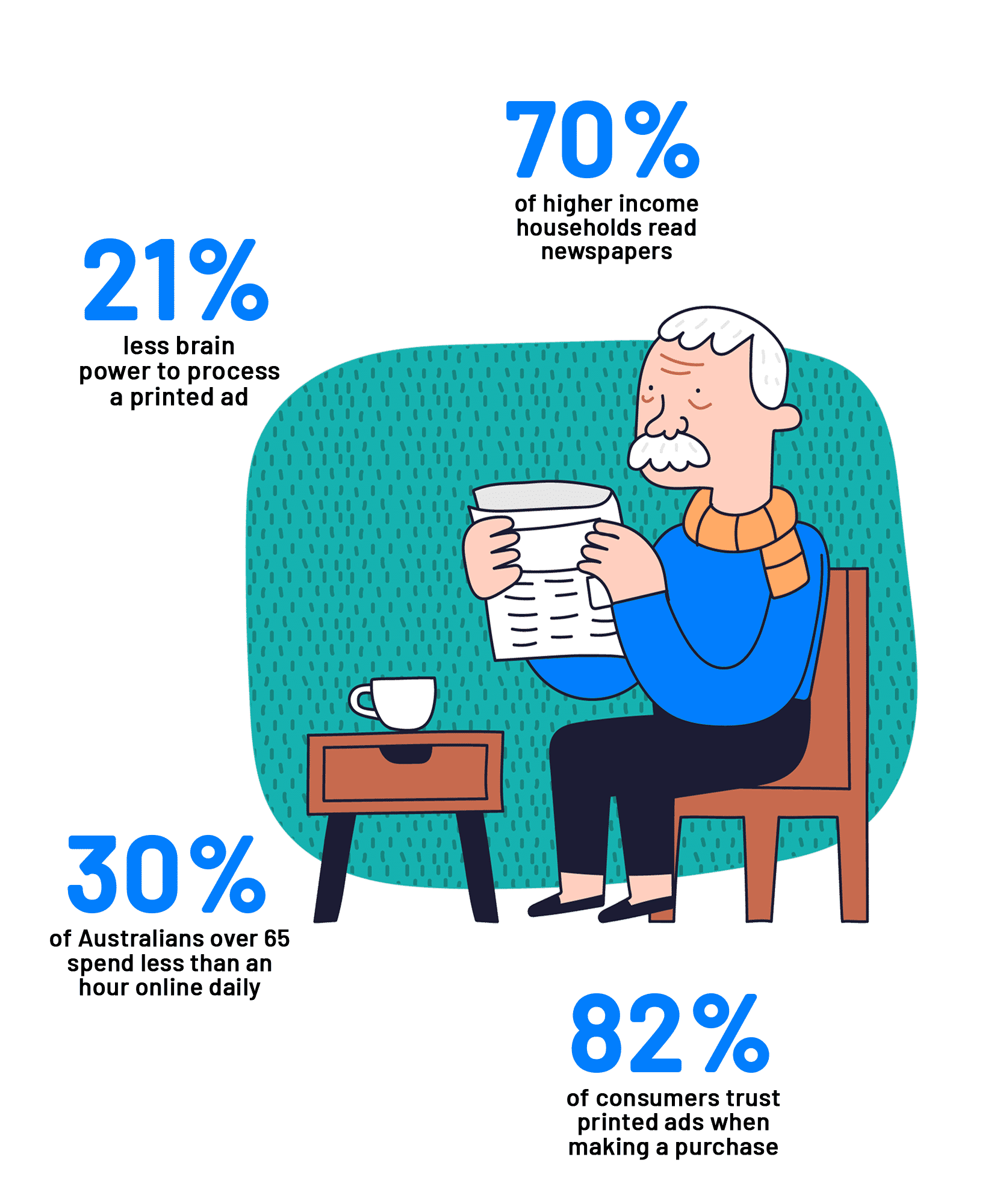 WE CAN CREATE SOME AMAZING PRINT ADS FOR YOU
Contact the experts at Media Booth® - The Ultimate Digital Agency.
Let's get started with Digital Print Ads
Printing can be customised for specific needs to attract your clients attention and connection through size, quantity, texture, thickness, shape, composition, colour, typography and it's only limited to your imagination.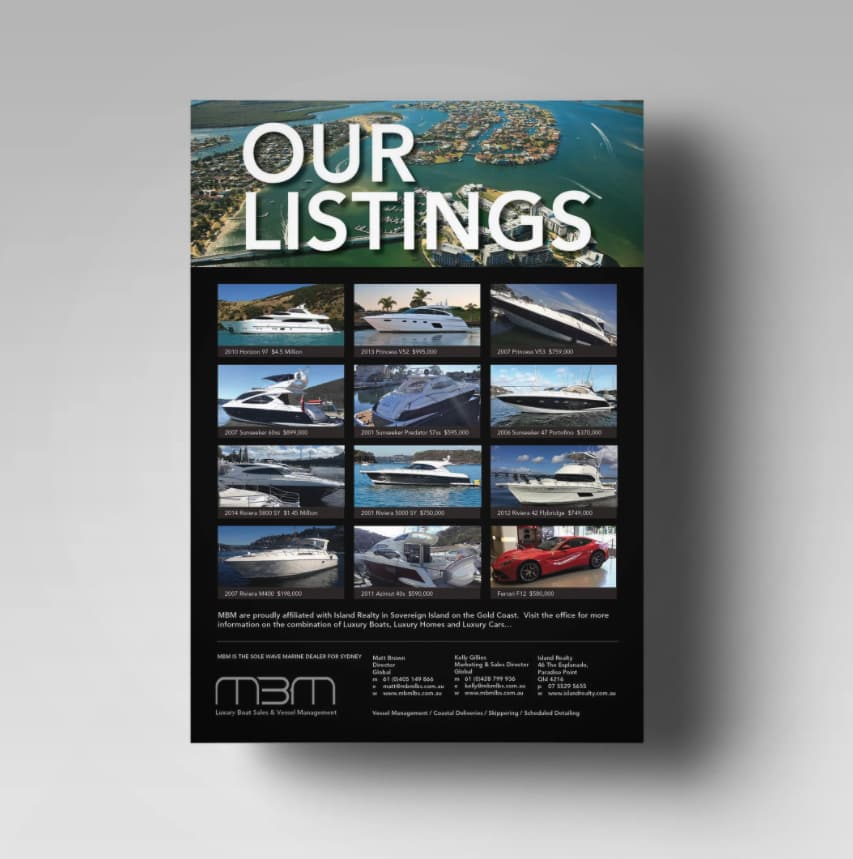 Setup costs are lower for short runs
Print only the amount you need, when you need it
Lower minimum quantities (as low as 1, 20 or 50 pieces)
Variable data capability (names, addresses, codes or numbering can be done easily)
Improved technology has made digital quality acceptable for more uses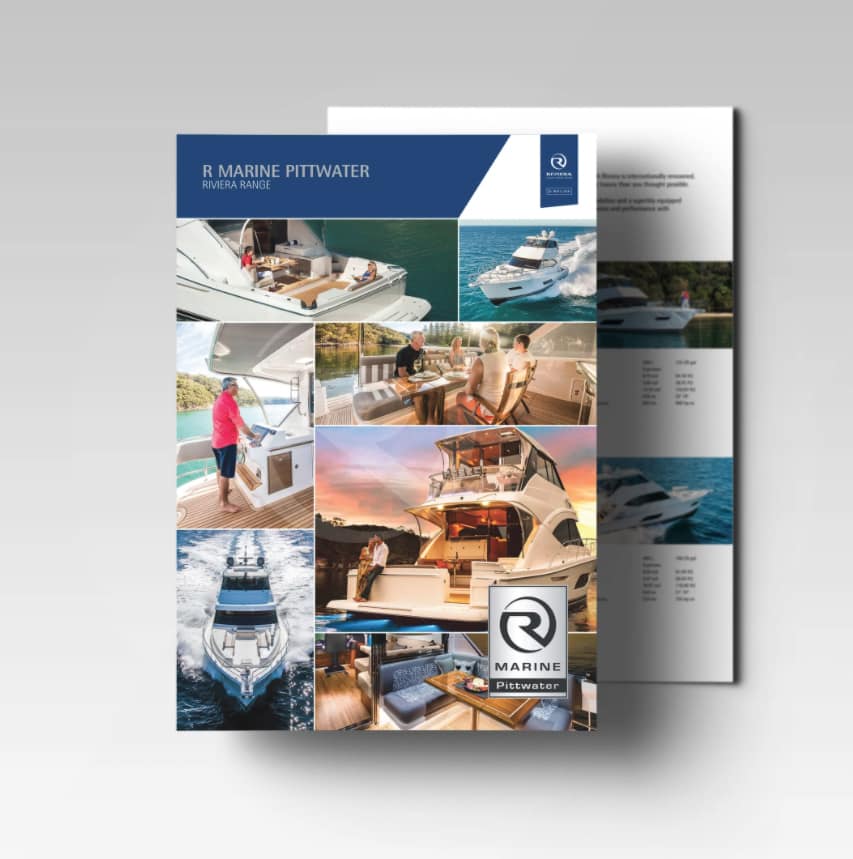 Large quantities can be printed cost effectively (500 – 1000 + pieces)
The more you print, the cheaper the price per piece
A large variety of paper types with custom finishes can be used
Special custom inks such as metallic and Pantone colours are available
Highest possible printing quality, with greater detail and colour fidelity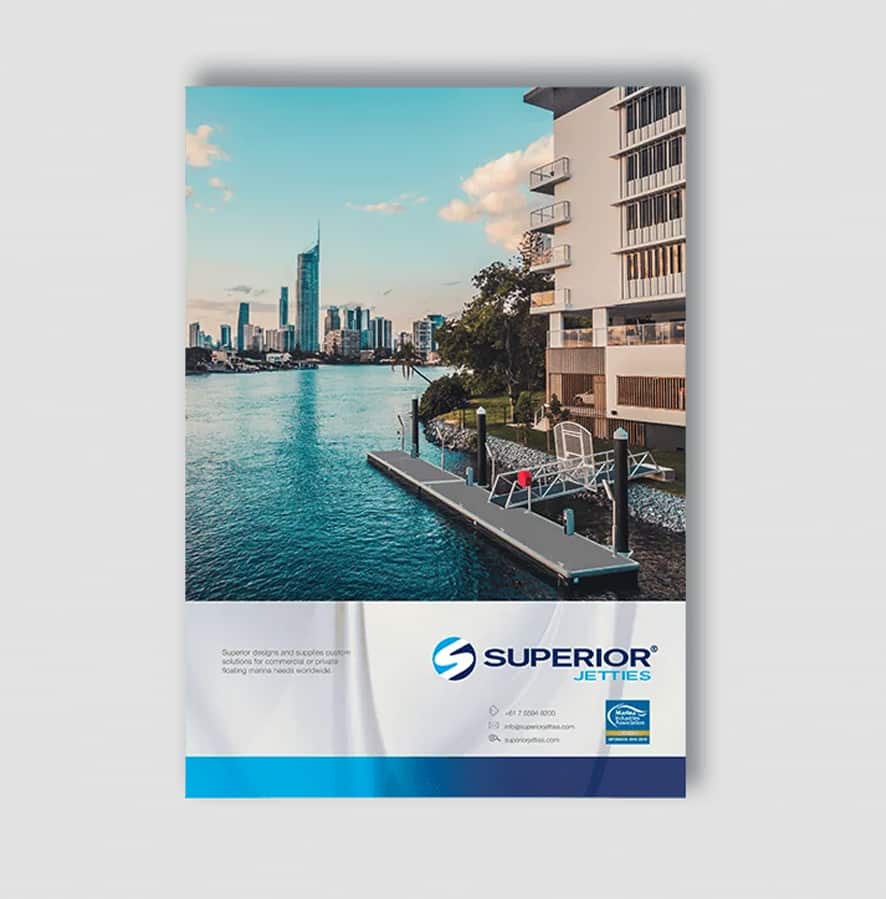 We understand how to move branding from screen to print
Our team are expert in creating high quality products
We support many well-known brands with all their printing and design requirements
Everything is designed in-house; we do not outsource overseas.
We live and breathe design, so you can be assured that you are in the best hands!
OUR TEAM WILL CREATE A SHOW-STOPPING PRINT AD FOR YOUR BUSINESS
Contact the experts at Media Booth® - The Ultimate Digital Agency.