Catapult Your SEO!
Conquer search engines and increase leads, traffic, conversions and sales. With an amazing tailor-made plan suited to your goals.
At Media Booth® we don't offer lock-in contracts, our performance is our contract.
We build real connections and partnerships - our goal is to establish a long-standing relationship where we continually strive to get great results.
We're approachable, contact us by phone/email anytime with a rapid response time.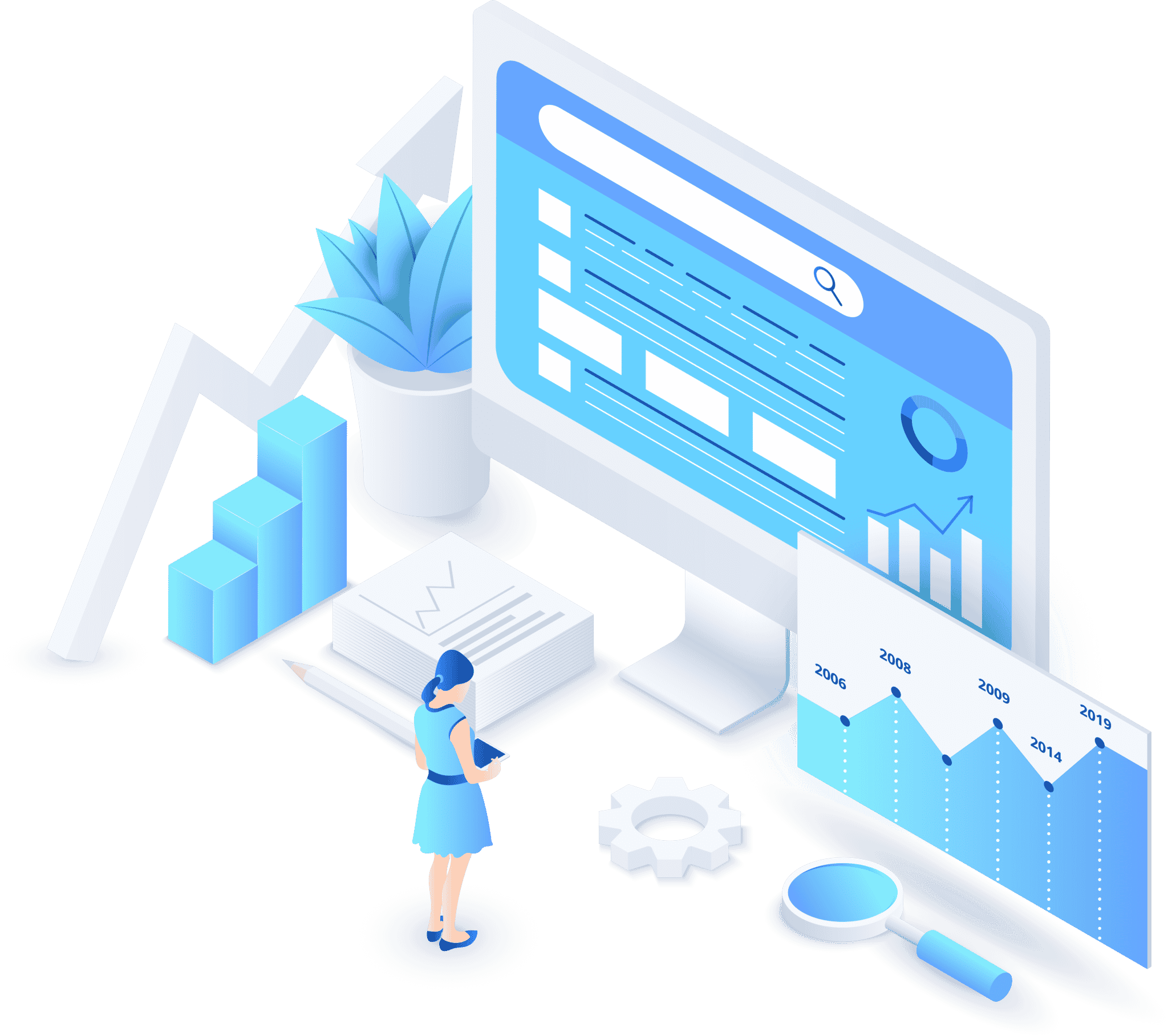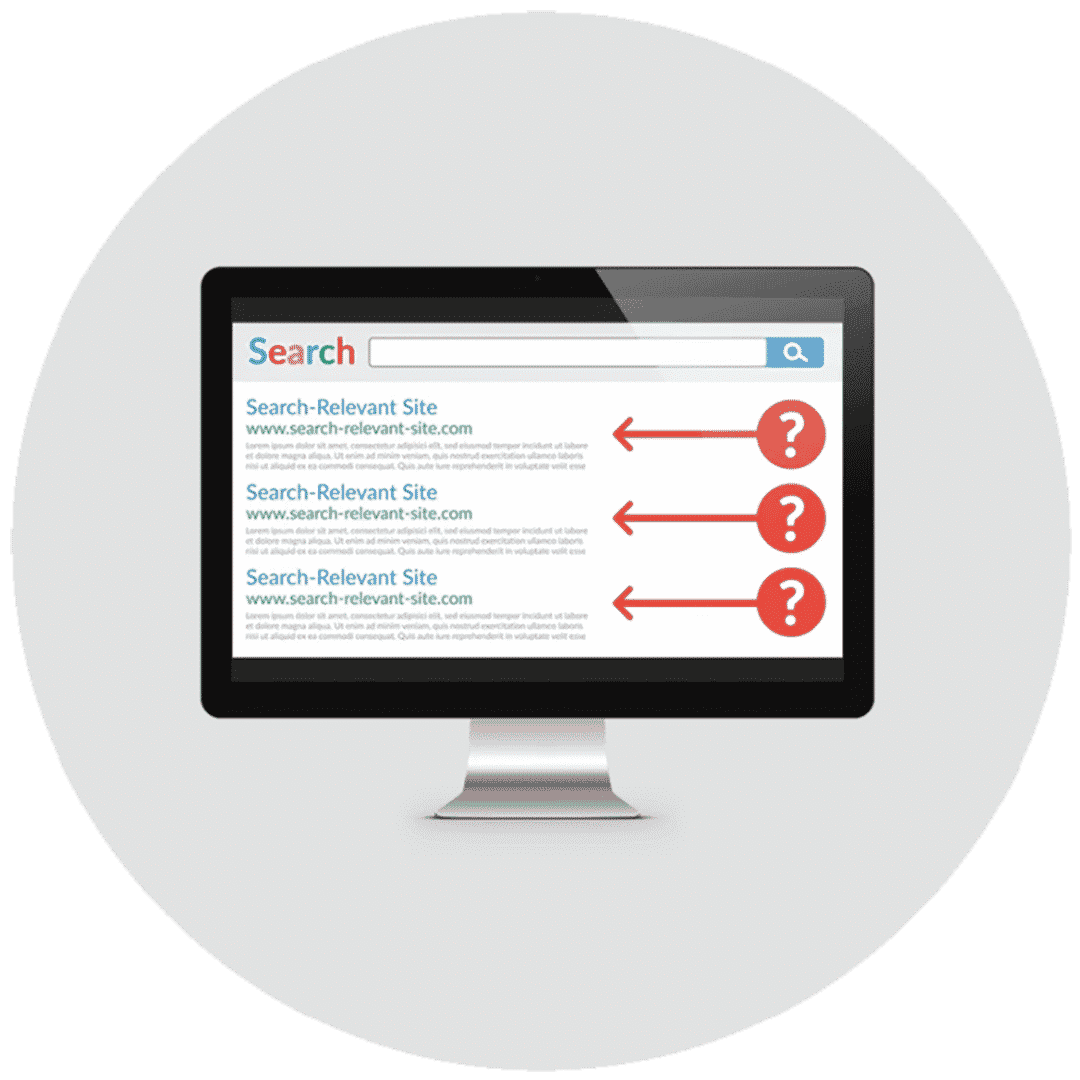 Search engine optimisation (SEO) is the ingredient that makes your small business rank at the top of search engine results pages. This is of utmost importance to businesses nowadays because many customers find new businesses through search engines.

Consumers are likely to look for products or services near them. They'll look up relevant search terms like "pet shops near me" and choose among the first few results there. As such, you will need an SEO agency that can navigate your local business landscape.

Businesses operating in Melbourne can count on Media Booth™ for their Melbourne SEO services. We are experienced in performing Search Engine Optimisation in a wide range of industries.

Get your free marketing audit valued at 300!
Our Expert Team will audit your website, landing pages, Google My Business profile, social media and paid ad campaigns.


Get your free marketing audit valued at 300!
Our Expert Team will audit your website, landing pages, Google My Business profile, social media and paid ad campaigns.

Why Do I Need Melbourne SEO Services?
Our Melbourne SEO agency services help establish businesses in the online market. Customers research products online before buying them. When they look for anything online, you want to make sure they find your website instead of your competitor. Implementing the right SEO strategy is the right way to achieve this goal.
While many businesses might be convinced that a nice website and active social media presence are enough to put them at the top, there is so much more to SEO in the current business landscape. You will need a company that keeps up with the latest trend in ensuring your brand remains at the top of your audience's search queries. Where we rank your website with Google to organically appear on the 1st page of Google, Bing and any search engine 24/7 through Search Engine Optimisation on and off your website our SEO services are done locally in Melbourne.
At Media Booth™, we tailor our services according to what your business needs to grow. We understand that different businesses have unique goals. Our goal is to help you achieve yours. Get in touch with our SEO Melbourne experts to discuss your objectives.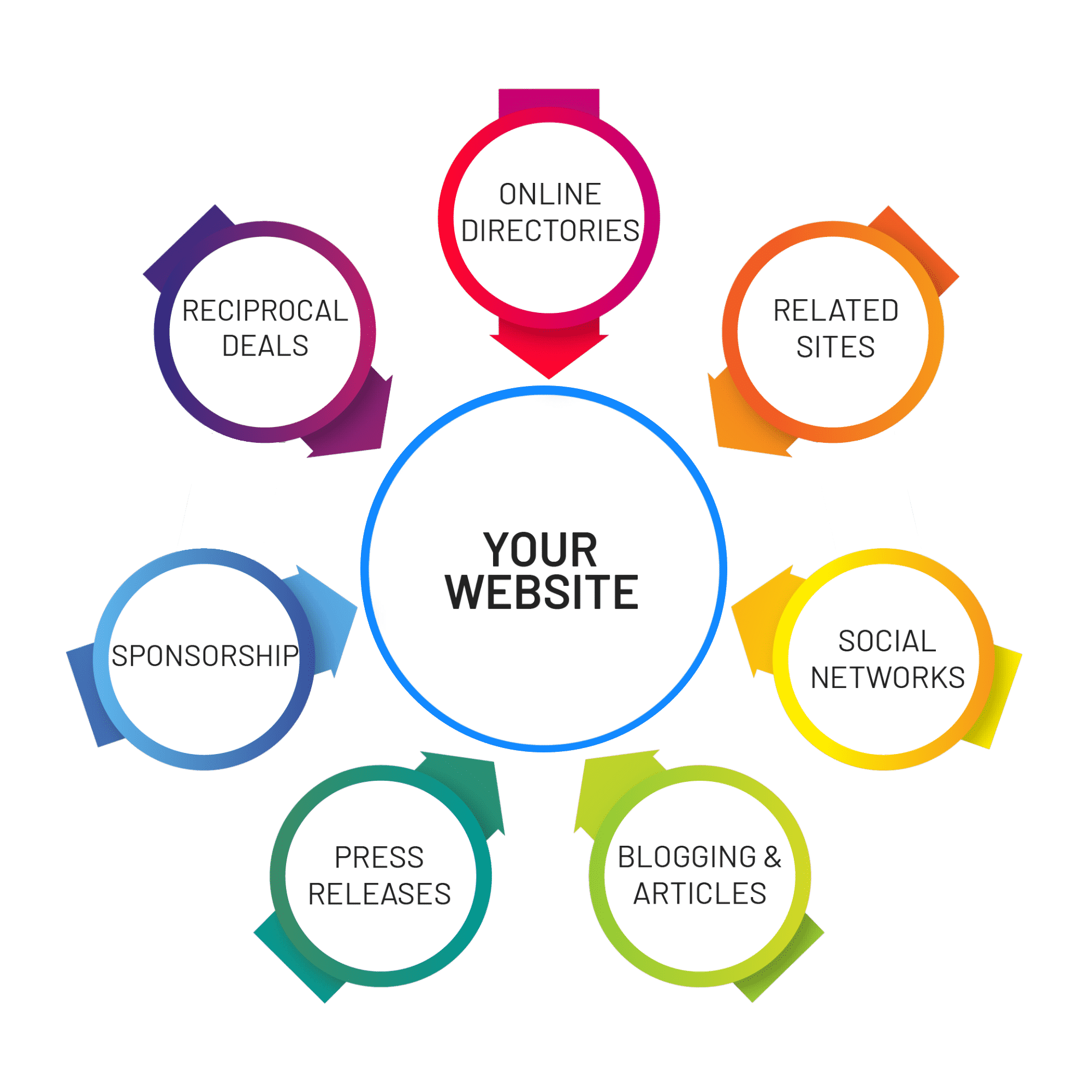 How Does SEO Melbourne Help My Business?
Media Booths Melbourne SEO services boost your brand's value. As a valuable brand, you have more opportunities to earn a customer's support. In addition, focusing on local SEO Melbourne can help you get more support from your target audience. So, investing in an SEO strategy tailored to your needs ultimately helps your business thrive. Also, Our team of staff strive for client results in every possible area of digital marketing, and a proven history of success for every client.
Media Booth™ Melbourne SEO uses the latest technology in ensuring you place high on search engine rankings. Our SEO Agency Queensland has over a decade of digital marketing experience, we are confident in our skills and SEO services Melbourne in applying the different factors affecting SEO Service to your brand. These factors include:

How fast your website loads is a critical factor for search engines and your audience. Websites that run at optimal speeds tell search engines that they are ready to deliver information. Likewise, they forward that information to people making a search query, telling them what sites have fast hosting.


Building links in your website is a smart SEO strategy. This tactic involves other websites hyperlinking to your website. In essence, you want potential clients to discover you through other, authoritative resources they might be visiting. The more authoritative websites that link back to yours, the more search engines will see you as a reputable resource.


What you place on your website dictates how people engage with your brand. Perhaps your content will focus on blog posts that customers can read to learn more about your services.
You can also provide videos to demonstrate how your products work. All these strategies are vital to SEO.

TRUST
People will trust your brand when they get something from your content. When they find that your brand's content is engaging and solves their problems, they are more likely to share your pages on their social media platforms. As such, building trust goes hand-in-hand with other SEO driving factors.


ANALYTICS
SEO needs constant monitoring and maintenance because it is not a plug-and-play type of deal. Once you define your SEO goals, you will need analytics software to track what is working so you can focus on strengthening those strategies. Likewise, you can identify what is not working and regroup from there.

SOCIAL STRATEGY
SEO strategies utilise the largest social networking sites. These platforms have millions of users, and SEO aims to broadcast your services to those who are most likely to support your business. With a social media account, you have more chances of driving traffic to your website through some of the internet's largest social platforms.
Businesses in specific industries may need to focus on one SEO strategy more than another.
Consider getting an expert to assess your situation and determine the best course of action that will drive you toward success.
Media Booth™ is an SEO agency in Melbourne with over 10 years of experience in digital marketing. Our professionals have gone through the most significant changes in the online business landscape and navigated them expertly. We are proud to apply our expertise and SEO services in Melbourne to help businesses drive more leads to maintain their growth through the ever-changing online landscape.

How Do We Boost Your SEO Melbourne Rankings?
Our SEO Melbourne agency customises our approach to improving your google search rankings and search results according to our clients' needs. We understand that different businesses across several industries have unique goals. As such, we perform a complete analysis of every business we work with to truly understand the best practices that will drive success.
At Media Booth™, we believe in the value of transparency. Once you know what to expect from our services, you can decide whether our collaboration aligns with your overall goals. In line with our dedication to transparency, Media Booth™ users will have access to a live customer dashboard that runs all day, all week. This 24/7 dashboard includes the following features:

QUICK INSIGHTS
Get an inside look at your website's analytics for insights into your SEO strategies. Discover data sets, find patterns, analyse trends, and see outliers that contribute to your website's overall performance. Our dashboard feature gives you the information you need when you need it. With quick insights, you waste no time staying on top of your operations.


AUTOMATIC AUDITING
Simplify the labour-intensive auditing process with our platform's automated auditing feature. With all the important information collected in an easily accessible dashboard, you get to utilise all the data you need for cross-referencing or accounting purposes. At the same time, you don't have to worry about losing any information that may lead to system failure.


BACKLINK MONITORING
Keep track of the websites that link to your pages and ensure only the best, most qualified brands are mentioning your name. Our dashboard keeps a profile of the sites that link back to you, which you can use to determine your next steps. With access to such information, you get to see which sites boost your credibility and take necessary actions to improve your operations further.


COMPETITOR TRACKING
Tracking your competitor's online performance can help you find your next steps. Suppose you have the same target audience as one company, but they are driving more sales according to the dashboard data. You discover that they implement a strategy that you don't offer your customers. This knowledge then gives you a chance to adopt that strategy, but do it even better.


SOCIAL MEDIA METRICS
Learn which platforms are driving much more traffic to your websites with social media metrics. With access to this data, you can regroup and alter your course to strengthen your social media channels accordingly. Suppose your dashboard says that your brand's YouTube channel is leading the most online consumers to your website. This information will drive you to focus on creating more video content to promote your brand.
Frequently Asked Questions About Our Melbourne SEO Services
A local Melbourne SEO campaign in Australia will typically cost between $600 to $1500 AUD per month. The duration of a local SEO campaign is typically between 6 to 18 months depending on your goals, competition and keyword difficulty.
SEO is a sustainable marketing option. Unlike paid advertising services, SEO will continue to work and benefit your business long after you've paid your final invoice. Media Booth Digital SEO Melbourne Agency has exceptional expertise in both fields.
No, We do SEO all over Australia.
Ready to make the jump? Simply fill in the contact form below and get an SEO audit valued at $300 from Media Booths Melbourne SEO Agency. We will then contact you further to get your tailor-made SEO plan depending on your goals.
What are some common SEO techniques?

SEO techniques are used to make your website more visible in search engine results. The main ones are as follows:
1) Building backlinks: Backlinks are links on websites that point to your website. In order to get backlinks, you need to produce content that people want to share and link back to.
2) Keyword optimisation: Keywords are words or phrases that people enter into search engines when looking for something specific, like "restaurant" or "how to cook chicken." You should optimise your content with the right keywords so that it will show up higher in search results when people use those search terms. This is called keyword research.
3) Making sure site architecture is consistent: Site architecture refers to the way a website is organised, including what pages link back to other pages and how they're linked together. If you have a blog post on one page which links to another post on another page, it's important that they're both accessible from a menu somewhere on your site so visitors can find them without having to do a lot of digging around!
What are some common SEO myths?
Myth #1: SEO is a one-time thing.
SEO is not a one-and-done process. You can't just hire some agency, have them do their magic, and then sit back and watch the money roll in. It's an ongoing process that requires constant monitoring and tweaking.
Myth #2: SEO is all about rankings.
There are many factors that go into ranking well in Google, but rankings aren't everything—and they're certainly not the only thing you should be focusing on in your SEO strategy. The other factors include things like user experience and conversion rate optimisation (CRO).
What is the difference between on-page SEO and off-page SEO?
On-page SEO is the process of optimising the content on your website. This includes things like adding meta descriptions and keyword tags, as well as making sure all of the links on your site are to other high-quality sites.
Off-page SEO is a bit more complicated: it includes things like getting backlinks from other websites and social media accounts. These backlinks are important because they tell search engines that people are talking about your site, which means it's more likely to show up in search results.
What is the difference between black hat and white hat SEO?
Black hat SEO is a type of search engine optimisation that uses methods that are not compliant with search engines' guidelines, including spamdexing, link manipulation, and other techniques considered to be unethical by search engine standards.
White hat SEO, on the other hand, uses strategies that are compliant with search engines' guidelines; for example, white hat SEO may involve generating high-quality content and using keywords appropriately in order to help search engines understand what your website is about.
A Google algorithm update is a change to the way that Google ranks websites. These changes are made periodically to ensure that the search results are accurate, relevant, and useful for users.
What is a google algorithm update and how does that affect SEO?
When a new algorithm update is announced, webmasters can expect their websites' rankings to fluctuate for about a month as Google learns about the new rules and adjusts accordingly. After this period of adjustment, search engine optimisation practices should return to normal.
What are some google ranking factors?
It's important to abide by and optimise according to Google's ranking factors to rank higher in search engines.
High-quality content.
Mobile-first.
Page Experience.
Page speed
On-page optimization.
Internal links.
External links.
To understand why SEO is so important, you must understand what SEO is made up of and how it works. In short, search engine optimization is crucial because it increases your website's visibility, which means more traffic and more chances of converting prospects into customers.
Local Melbourne SEO varies from broader SEO strategies as it focuses on crafting location-based pages and integrating specific keywords relevant to the city. Here's how it sets itself apart:
Location-Centric Keyword Optimisation: Local Melbourne SEO involves integrating precise keywords related to Melbourne and its various neighbourhoods, allowing businesses to directly cater to the preferences and search queries of the local audience.
Customised Content for Melbourne Audience: Creating location-specific pages enables businesses to curate content that resonates with the unique cultural aspects, events, and interests of the Melbourne community, fostering a stronger connection with the local audience.
Melbourne-Specific Citations and Directories: Local SEO in Melbourne highlights the importance of listing businesses in directories and citation sources that are popular within the Melbourne area, effectively boosting visibility among the local consumer base.
Engagement Strategies Rooted in the Community: Active engagement with the Melbourne community through events, sponsorships, and partnerships not only enhances brand visibility but also underscores the business's dedication to the local area, fostering trust and loyalty among Melbourne-based consumers.
Tailored Location-Based Pages and Geo-Targeting Approaches: By developing location-based pages on their websites, businesses can effectively target specific Melbourne neighbourhoods, districts, or regions, tailoring their offerings and content to the preferences and needs of the local population.
Prioritising Mobile Optimisation for Local Search: With the prevalence of mobile searches for local businesses, optimising websites for mobile devices becomes crucial in local Melbourne SEO, enabling businesses to meet the on-the-go needs of the local consumer base effectively.
By implementing these strategies, businesses can bolster their presence in Melbourne's local search results, establish stronger connections with the local audience, and drive more relevant traffic to their websites, ultimately leading to increased foot traffic and conversions.
There are several SEO best practices that every business should adhere to in order to enhance their online visibility and attract organic traffic. Below are some of the fundamental practices:
Keyword Research and Optimisation: Conduct comprehensive keyword research to identify relevant and high-traffic keywords specific to your business within the Melbourne region. Strategically incorporate these keywords into your website content, meta tags, headers, and URLs to capture the attention of potential customers searching for products or services in Melbourne.
Creation of High-Quality Content: Concentrate on generating informative, engaging, and valuable content that resonates with your Melbourne audience. Ensure that the content is well-structured, easily comprehensible, and optimised for keywords pertinent to the Melbourne market.
Optimised Website Structure and Navigation: Develop a user-friendly website structure that facilitates seamless crawling and indexing by search engines, aligning with the preferences of the Melbourne audience. Implement intuitive navigation and a coherent page hierarchy to enhance user experience and search engine visibility for Melbourne users.
Mobile-Friendly Website Design: Optimise your website for mobile devices to offer a smooth browsing experience for Melbourne users on their smartphones and tablets. Mobile responsiveness is critical for both user experience and improved search engine rankings, especially in Melbourne's competitive digital landscape.
Page Speed Optimisation: Enhance website loading speed by optimising images, reducing server response time, and enabling browser caching. A faster website not only achieves better search engine rankings but also contributes to an enhanced user experience for Melbourne visitors.
Technical SEO Optimisation: Pay close attention to technical aspects such as XML sitemaps, robots.txt files, canonical tags, and structured data markup to enable effective search engine crawling and comprehension of your website's content, thereby elevating your online visibility within the Melbourne market.
Link Building and Backlink Management: Concentrate on acquiring authoritative and relevant backlinks from reputable websites within the Melbourne area. Develop a robust link-building strategy that prioritises quality over quantity, fostering associations with local businesses and organisations to bolster your website's credibility and authority in the Melbourne market.
Implementation of Local SEO Strategies: For businesses targeting the local Melbourne audience, ensure the optimisation of your Google My Business listing with precise business information, create local citations, and encourage customer reviews to augment your visibility in local search results for Melbourne-based customers seeking products or services.
Regular Monitoring and Analysis: Continuously monitor your website's performance using tools such as Google Analytics and Google Search Console. Analyse essential metrics like traffic, rankings, and user engagement within the Melbourne market. Identify areas for improvement and make data-driven decisions tailored to the preferences and behaviour of the Melbourne audience.
Stay Abreast of Algorithm Changes: Remain updated with the latest search engine algorithm updates and industry trends relevant to the Melbourne market. Adapt your SEO strategy accordingly to uphold or improve your search engine rankings and visibility in Melbourne's dynamic and competitive business environment.
By adhering to these SEO best practices customised for the Melbourne market, businesses can establish a robust online presence, drive pertinent traffic from the Melbourne region, and fortify their overall digital marketing endeavours for success in the local market.
Enlisting the services of an SEO agency in Melbourne can yield exceptional advantages for your business. These agencies possess extensive local knowledge, enabling them to devise strategies that resonate precisely with the unique dynamics of the Melbourne market. With a deep understanding of the local landscape, Melbourne-based SEO agencies undertake thorough keyword research, strategically positioning your business for prominent rankings in Melbourne's fiercely competitive online domain.
A significant benefit lies in the curation of targeted content strategies that effectively captivate Melbourne's discerning audience. By addressing the distinctive preferences and concerns of the local community, these strategies foster meaningful connections and drive heightened engagement levels, ultimately fostering stronger brand loyalty and visibility within the city.
A key area of focus for these agencies involves optimising your Google My Business listing to maximise local visibility, ensuring that your business maintains a strong presence in local search results and on Google Maps, thereby driving increased foot traffic and conversions.
Furthermore, leveraging their extensive network within the Melbourne business community, these agencies facilitate efficient link-building strategies from reputable local websites, bolstering your business's credibility and authority within the Melbourne market.
In addition to their comprehensive approach, Melbourne SEO agencies provide detailed and customised reports, offering actionable insights into your business's performance within the Melbourne market. This data-driven approach empowers you to make informed decisions, enabling continuous refinement and optimisation of your SEO strategies, thereby maximising your impact within the local market.
By collaborating with a reputable SEO agency in Melbourne, your business can fortify its online presence, foster deeper connections with the local Melbourne audience, and ultimately drive substantial growth and success within the dynamic and thriving Melbourne business landscape.
To help bring in more customers and grow your business, let Media Booth™ create a tailored SEO strategy for you. With approximately 63,000 search queries per second, getting noticed online is becoming increasingly difficult.
Our Melbourne SEO services can help boost your website's ranking, bringing members of your target audience to your pages for better chances of securing leads.
Get Noticed on Google

And figure out the best linking
opportunities for your business.
We will develop a custom Melbourne SEO strategy specifically for your business:
Identify the right keywords
Optimise your website for search engines and website visitors
Create quality content optimised for SEO
And figure out the best linking tactics
But most importantly, we will provide high-quality content for your website visitors and search engines as well. So don't hesitate, contact us today.
For a FREE SEO Consultation

VALUED AT $300 - Enter your details below:

Get your free marketing audit! Our Expert Team will audit your website, SEO, landing pages, Google My Business profile, social media and paid ad campaigns.

Contact the experts at Media Booth® - The Ultimate Digital Agency.