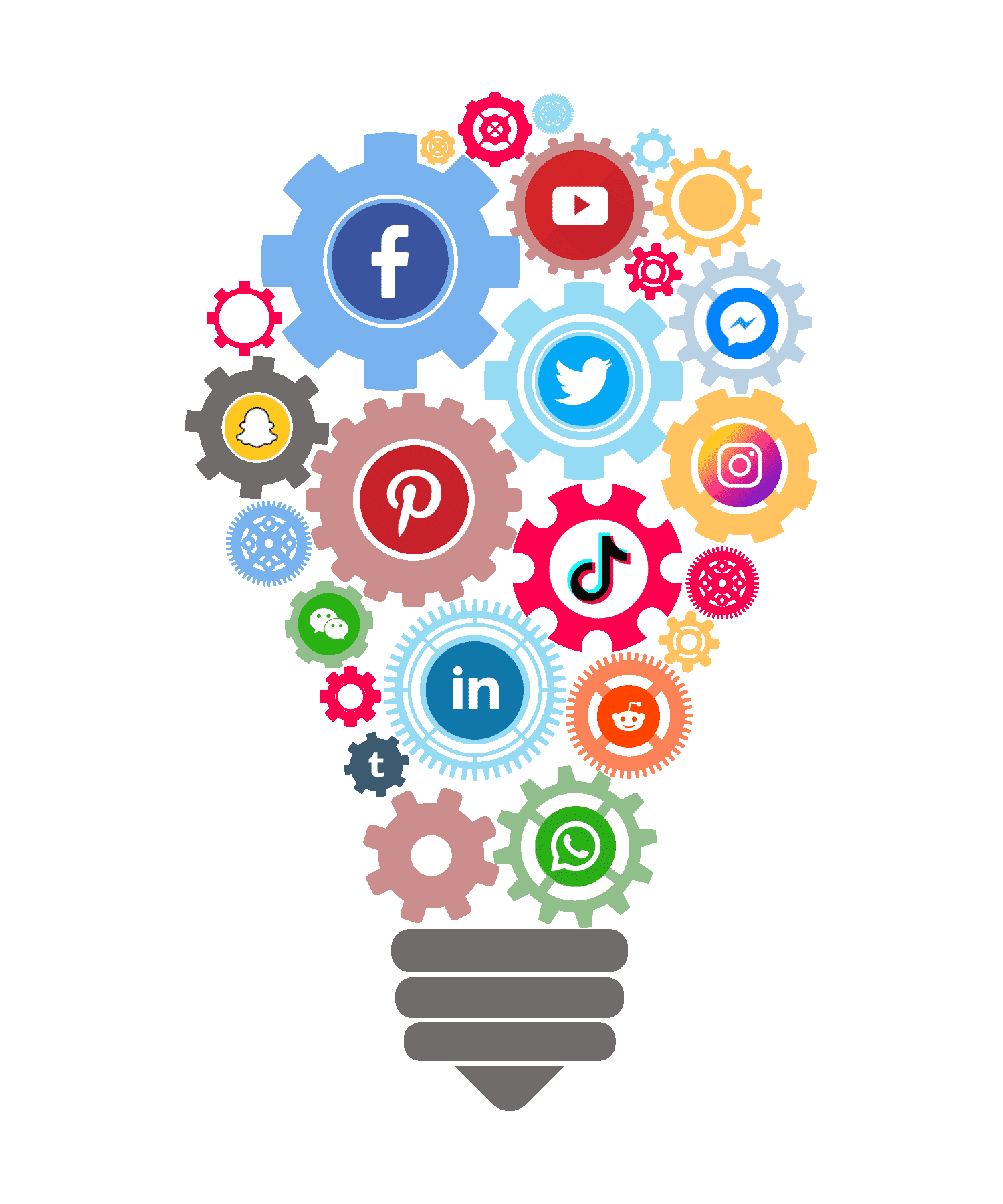 Thought about advertising on Social Media platforms?
We have all heard about Google Ads, Facebook Ads, and Microsoft Ads... but did you know that in recent times advertising on other social media platforms has become really popular?

These social platforms serve highly relevant advertisements based on interactions of users within the specific demographics of the platform, and so this type of social advertising can provide huge increases in conversions and sales with lower cost of acquisition.

Enquiries & Sales


With social media advertising, you can have enquiries and sales coming in from the first day in business from your socials alone.
Use Your Followers


There is virtually no limit to your ability to scale. It makes it much easier to grow your sales as your follower headcount increases.
Active Engagement


Dependant on how your ads are created, a great way to engage is to use customer generated content, targeting new and existing customers.
What Social Media platforms I can advertise on?
Humans been programmed to be socially active to a certain extent. We seem to be always been looking for ways to connect and network with each other, learn new skills, and find new information. These days we are not just limited to a single method of online communication. There are many social media platforms to utilise for personal and business growth - here are some of the most popular ones. Get in touch with our team at Media Booth® to find out more.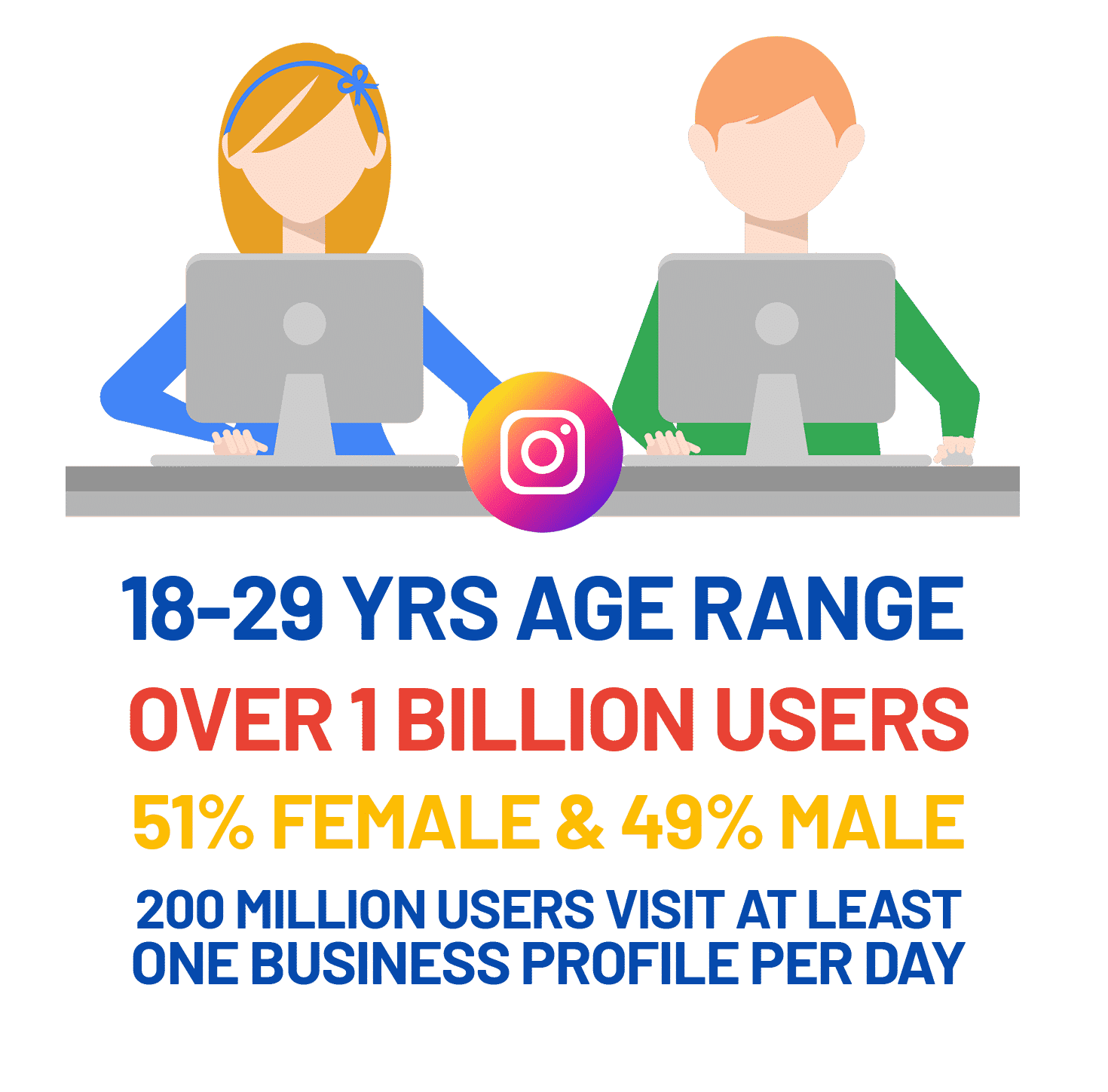 In 2021, Instagram boasts more than a billion users (eMarketer, 2020) and commands one of the highest audience engagement rates in social media!

The majority of users are in the 18-29 yrs age range, but the split is pretty equal between the genders. The amazing factor is that there are over 200 million users visiting at least one business profile in a 24hr period (Instagram, 2021).
Don't you want them visiting yours?
Instagram is very image and video heavy, so products that are visually appealing or who are able to incorporate visual media into their campaigns tend to perform best on this social media channel.

Twitter is a viable network for organic engagement, as it excels at direct connection between brands and consumers. Brands don't need to pay in order to reach their followers, which enhances the platform's value even when running paid ads. With over 192 million users (Twitter, 2021) , it remains one of the most popular social media platforms.

67% of all B2B businesses are using Twitter as a digital marketing tool (Statista, 2018), and approximately 63% of Twitter users worldwide are between 35 and 65 years old (theVAB, 2018). Given the number of active Twitter users, this figure really shouldn't come as a surprise.
Maybe Twitter is worth another look?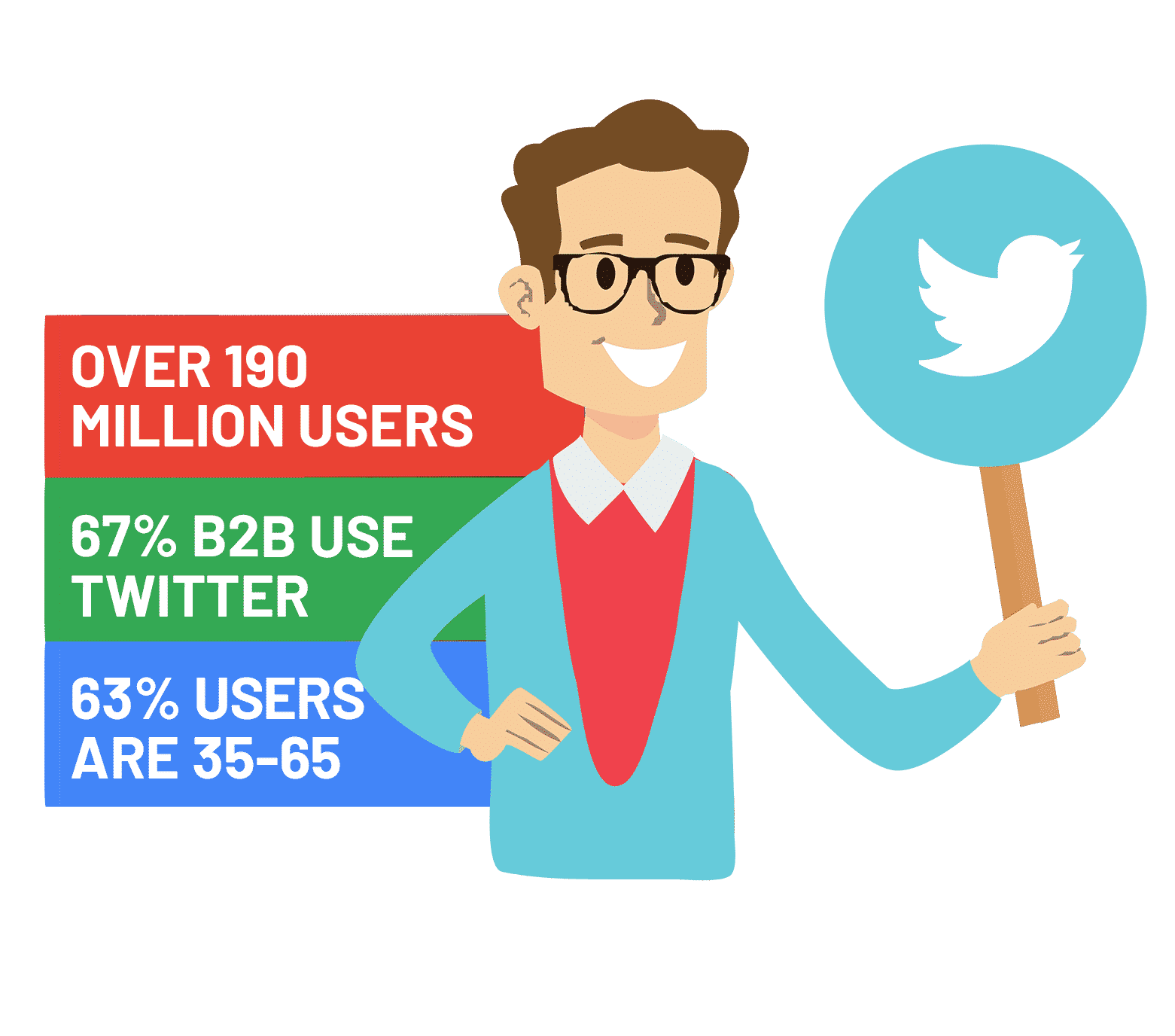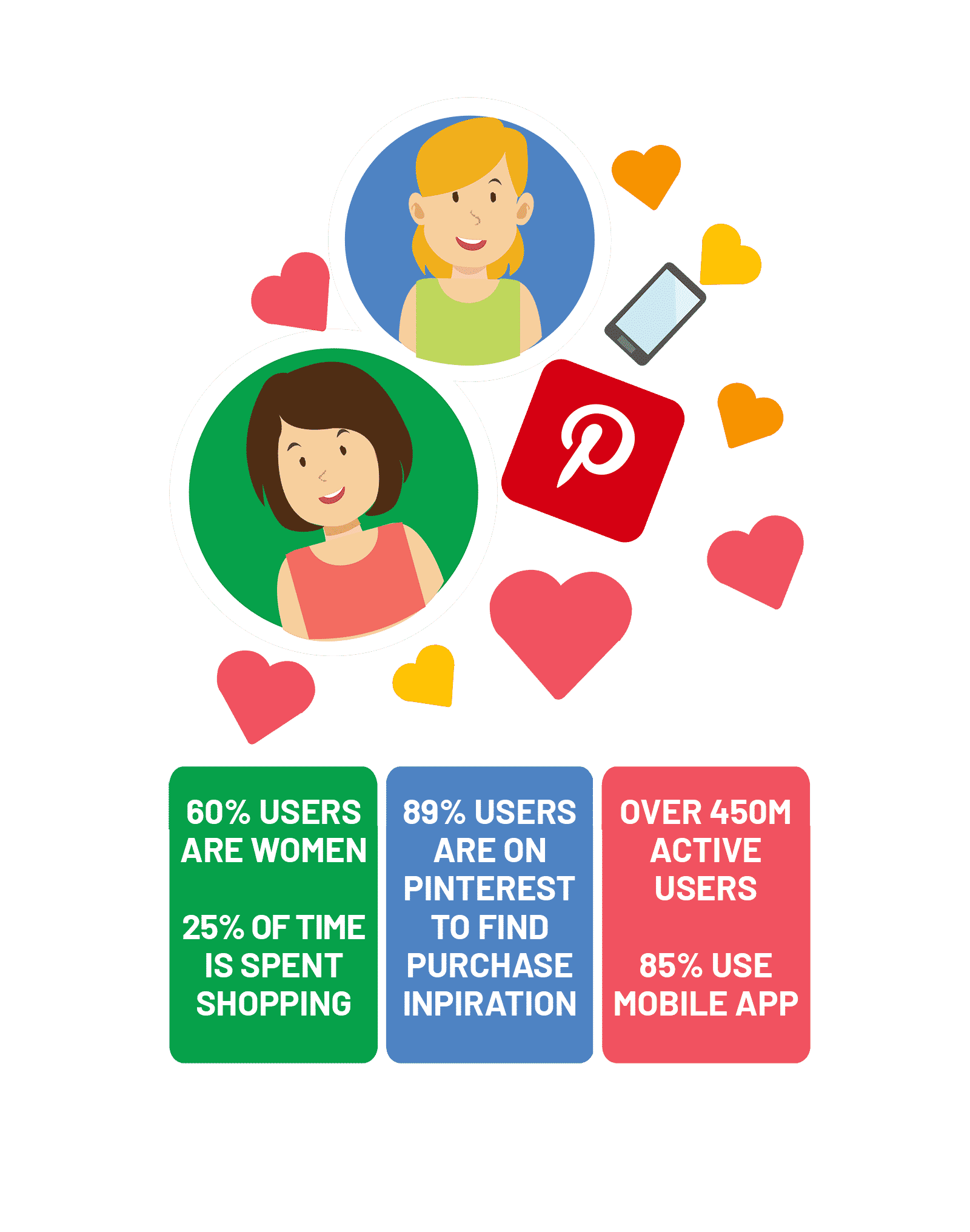 Pinterest is unique. It's visual, like Instagram, but unlike Instagram, it is highly targeted toward women with an 60% female user base (SEJournal, 2021). With 450 million users, it's also an incredibly active platform with 85% using the mobile app.
Pinterest is widely regarded as a strong platform for ecommerce sales as user engagement is high, with many users intentionally use the platform to find and purchase creative products - in fact statistics show over 25% of time on the platform is spent shopping! (Sprout Social, 2021) To add to that, 89% are on Pinterest to find inspiration for what could fit well in their homes, offices or make great gifts for friends and family. (Pinterest, 2021)
You know its a good decision to use Pinterest!
LinkedIn is uniquely suited for B2B ads and social media marketing campaigns. It has 800 million members (LinkedIn, 2021), evenly split between male and female users (Hootsuite, 2020), and 61% of users fall into the 30-64 age range bracket.
LinkedIn is where you tend to find the highest average disposable income, and also where you tend to find the highest quality leads, particularly in certain industries. Service businesses and B2B product businesses tend to have far more success on LinkedIn than B2C retailers - 73% of social media users at least somewhat agree that LinkedIn is very trustworthy (eMarketer, 2020).
We can help you create those B2B connections to benefit your business.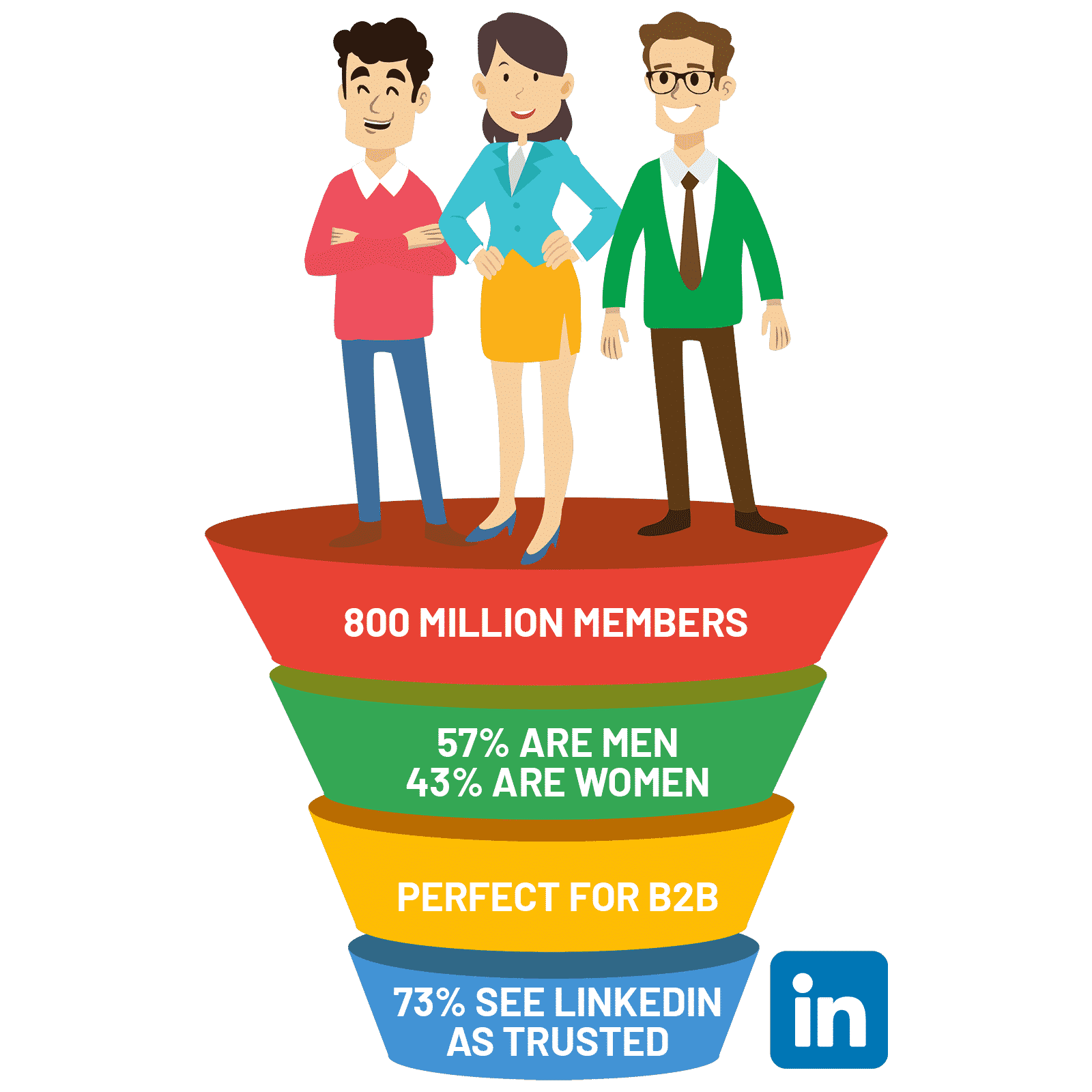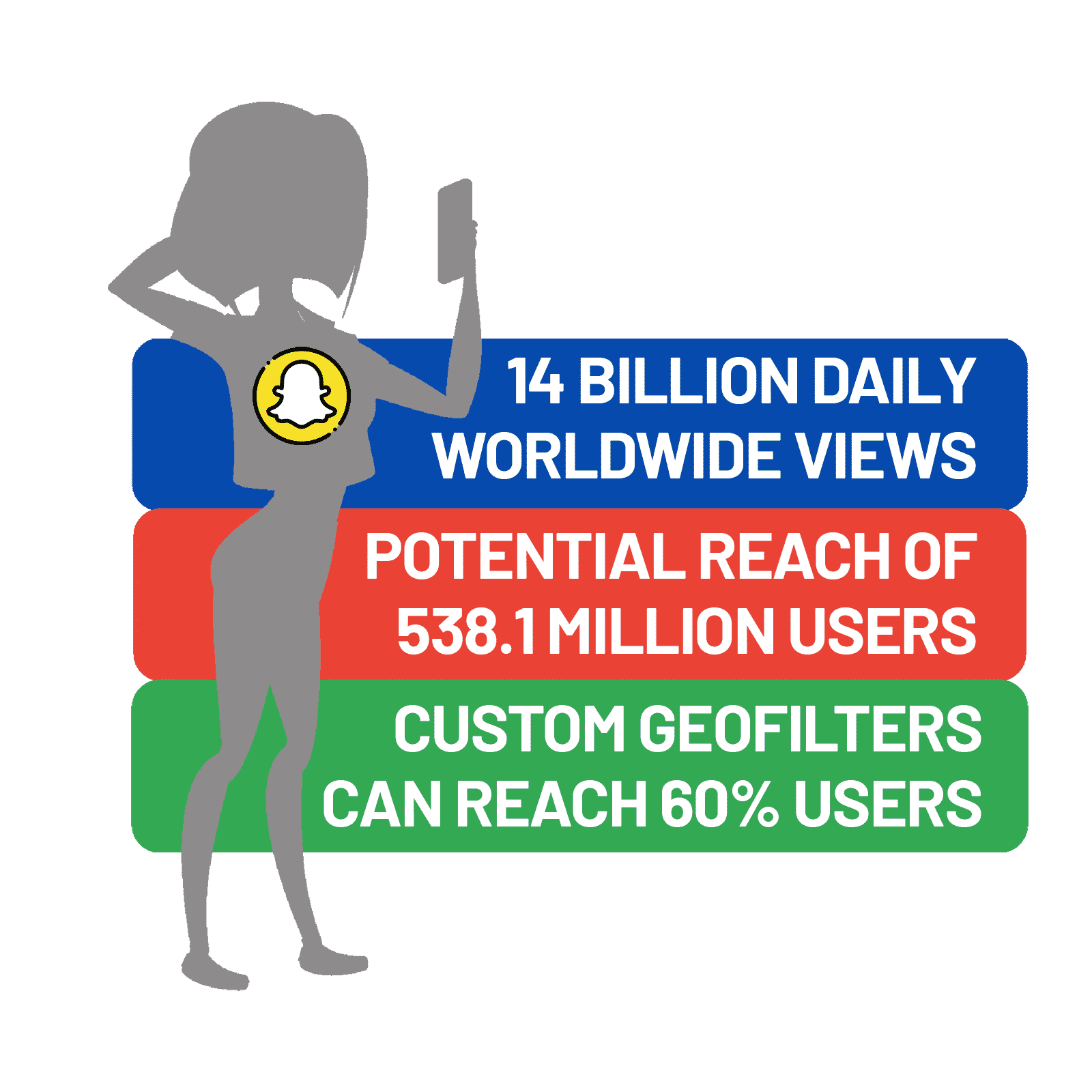 Snapchat is one of the newer platforms to emerge on the scene as a competitive force with 14 billion daily worldwide views! (Omnicore, 2021) The combined reach of Snapchat is huge! A whopping 538.1 million users are within your advertising reach (Datareportal, 2021).
There are a few different types of ads available on this platform:
Snap Ads
Sponsored Lenses
Snapchat Discover
Sponsored Custom Geofilters - these have the potential to reach 60% of their users! (Omnicore, 2021)
Chat to our specialists today to find out more.
As one of the most downloaded apps of 2021 with over a billion monthly users (Tiktok, 2021) — now is the time to start with Tiktok. Did you know that it ranks 2nd worldwide as the biggest app for consumer spend? (Hootsuite, 2021)
It's an incredible opportunity for brands looking to widen their reach, targeting your audience by unique variables. It's a great platform to use to appeal to the under 30s, with 35% of the membership being part of that demographic (Business of Apps, 2021). Surprisingly a huge 50% ads on Tiktok are geared towards emotional response! (Tiktok, 2021)

TikTok offers a variety of different creative ad formats for you to explore including: In-Feed Ads, Brand Takeover, TopView, Branded Hashtag Challenge, Branded Effects, and more!
What are you waiting for? Call now to find out more!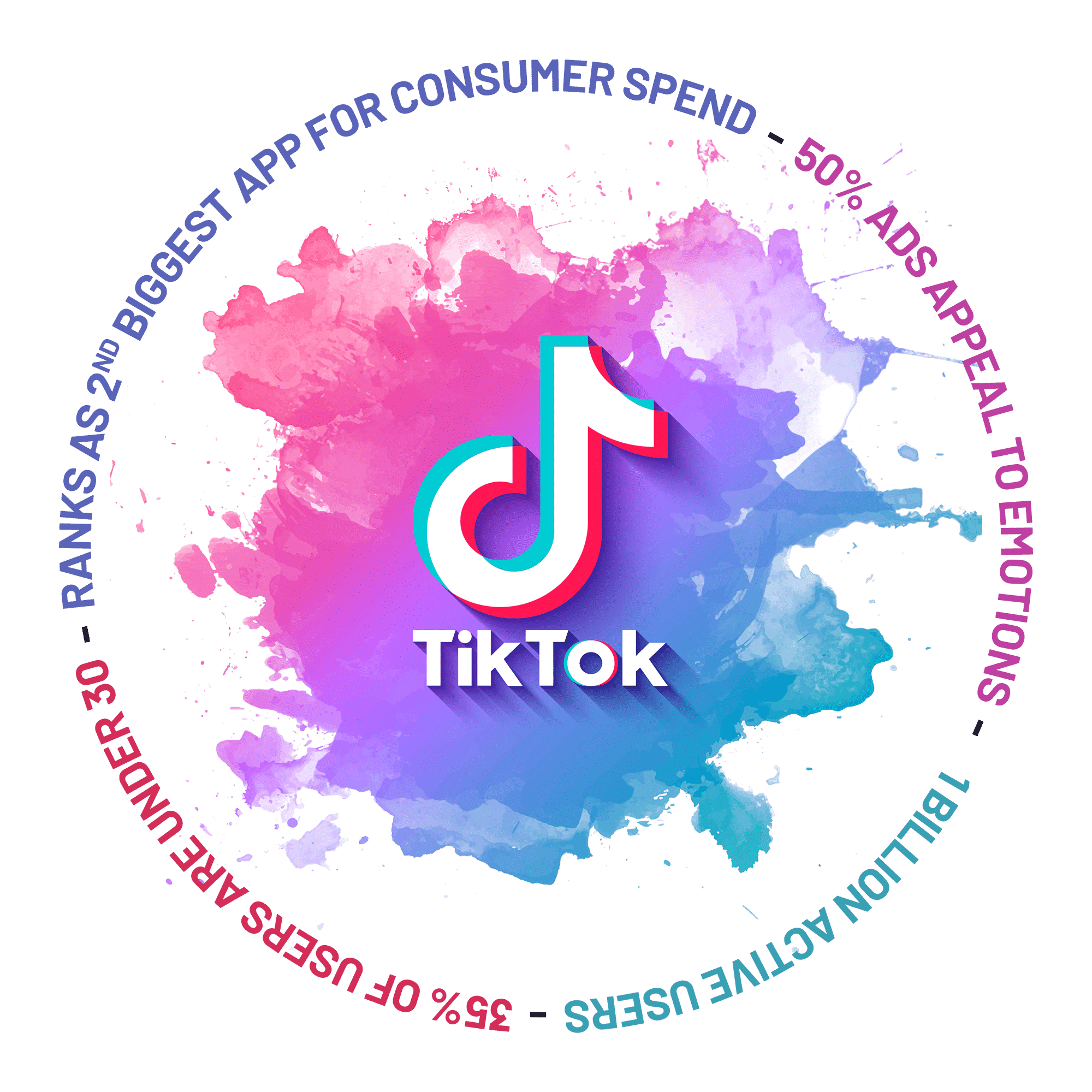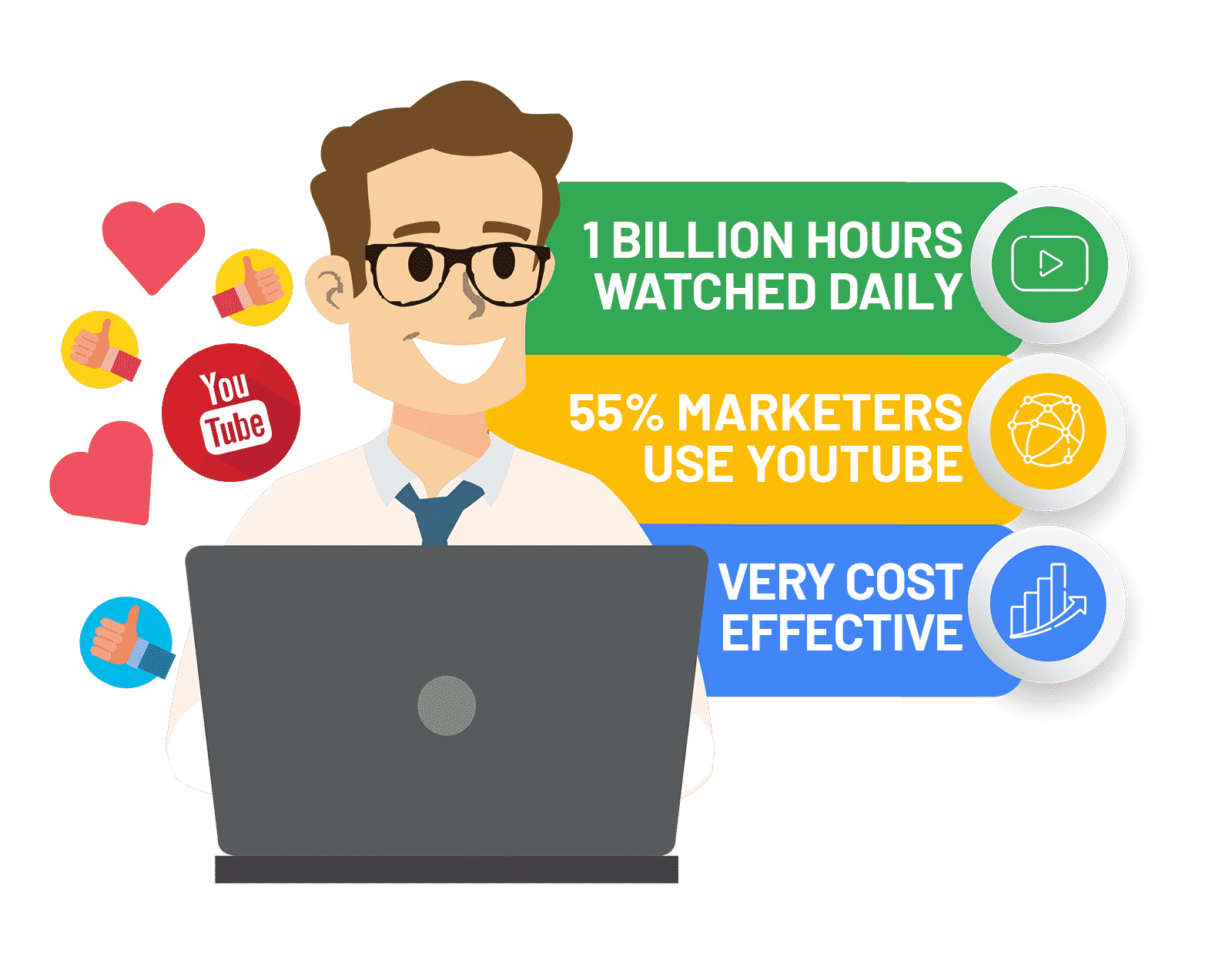 If you have seen an advertisement before or during a YouTube video the choice of that video was made automatically based on your Google Ad Settings, the videos you've watched, and whether you're signed in or not.
Did you know that 1 billion hours of YouTube videos are watched daily (YouTube Press, 2021)? Also, YouTube is used by 55% of marketers, making it the most used video channel for video marketing (Social Media Examiner, 2022).
It offers a cost-effective way to reach a large user-base with different interests, and every business can find its target audiences within the user base. YouTube is a fantastic option to consider.
Tumblr is one of the most niche social networks on the Internet. It's not as ambiguous as Facebook, but it's also not as clear-cut as Instagram. It gives users more workability than Twitter, but users still have control centres and dashboards like Pinterest. Due to its appeal, over 70% of Tumblr users are exclusive to this platform. (Comscore, 2020)
It also has millions of users, over 300k blogs (Webfx, 2021) and over 53 million posts per day and — compared to other social networks — hardly any advertisers. It's a golden opportunity for any business that wants to get the word out about their brand.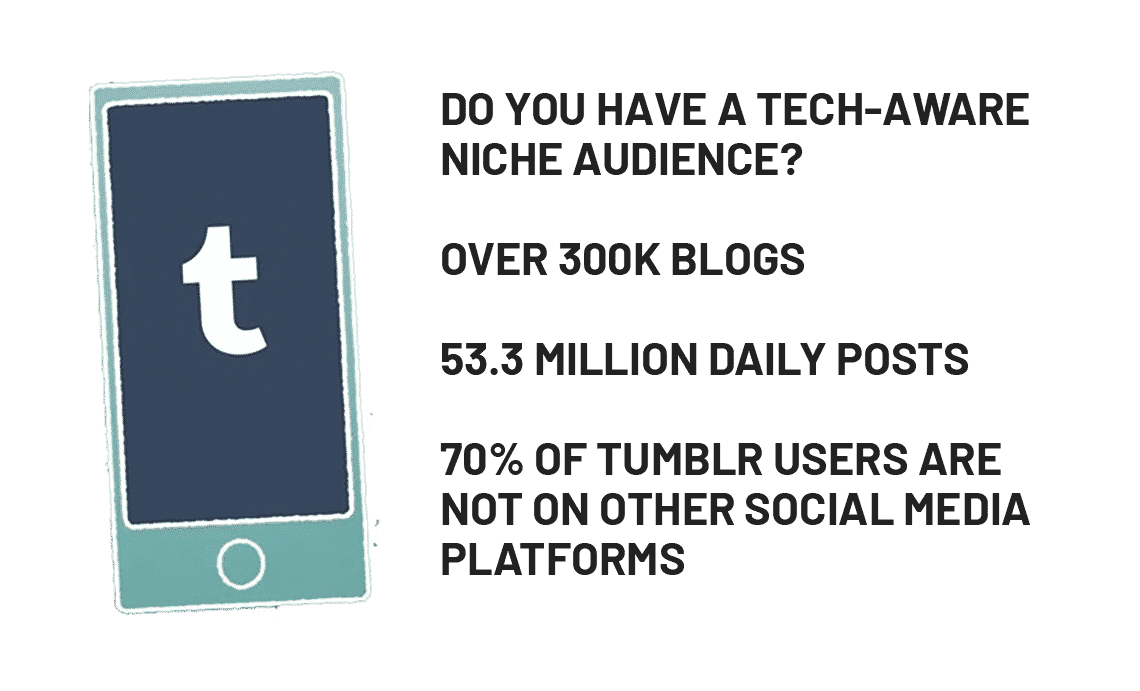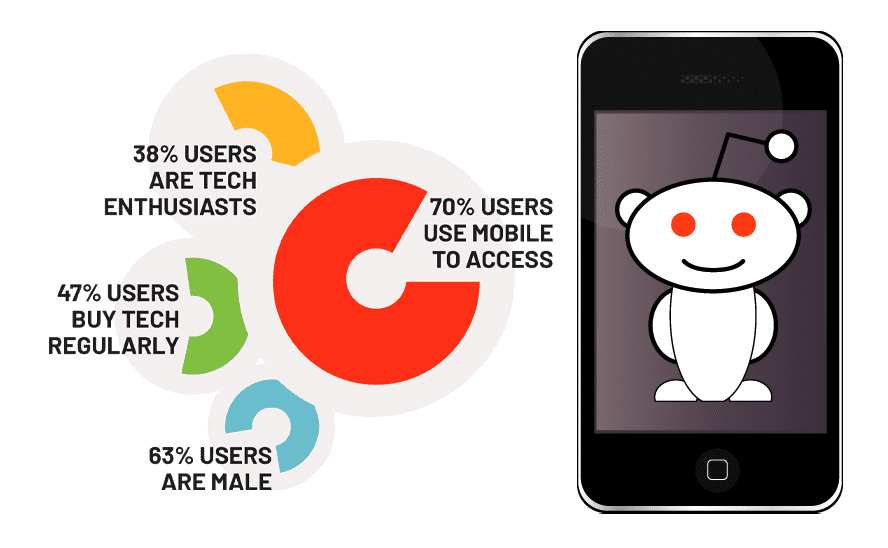 Are you looking to grow your marketing outside the traditional social media platforms? Have you thought of using Reddit? Reddit is a tech-social sharing website, built around users submitting text, images, and videos, which others can vote on.
In recent times, 70% of users on the male-dominated Reddit platform were accessing via mobile devices, and when surveyed are regular buyers of technology they see on the platform itself. (Foundation Inc, 2021)

If your demographic is in the tech space, then this maybe an option for your business to reach a new group of buyers.
Marketing via Social Messaging
Ever thought about using social messaging to get your marketing message across? This is different to advertising on social media, as you cannot run ads on social messaging, but you can run click-to-message ads on other platforms that open a message to you after a user clicks on the ad's CTA. Innovations and integrations like these have allowed messaging apps to take on a whole new meaning.

Get in touch with our marketing team to learn more.
READY TO GET STARTED WITH SOCIAL MEDIA ADVERTISING?
Contact the experts at Media Booth® - The Ultimate Digital Agency.