Search engine optimisation (SEO) is an integral element in any digital marketing strategy. Forbes stated that investing in SEO builds credibility, making audiences trust your brand over competitors.
As the Gold Coast digital market grows, your business must adopt the latest SEO strategies to ensure you keep up with the latest demands. With a professional Gold Coast SEO company helping you navigate these developments, you have better chances of improving your operations.
Media Booth™ is a leading Gold Coast SEO company ready to serve as your main SEO provider. Our goal is to ensure your audience finds your website when searching for your products or services. Learn more about how we approach SEO in the Gold Coast in a way that works for you.
SEO is the ingredient that makes your business rank at the top of search engine results pages (SERPs). This is of utmost importance to businesses nowadays because many customers find new businesses through search engines.
Consumers are likely to look for products or services near them. They'll look up a relevant search term like "pet stores near me" and choose among the first few results on there. As such, you will need an SEO company that can navigate your local business landscape. Businesses operating on the Gold Coast can count on Media Booth™ for their Gold Coast SEO services. We are experience performing Search Engine Optimisation in a wide range of industries.
Learn more about how our Gold Coast SEO Company can help put you on top of your audience's search results.
Why Do I Need Gold Coast SEO Services?
Our Gold Coast SEO Company services help establish businesses in the online market. Customers research products online before buying them. When they look for anything online, you want to make sure they find your website instead of your competitor. Implementing the right SEO strategy is the right way to achieve this goal.
While many businesses might be convinced that a nice website and active social media presence are enough to put them at the top, there is so much more to SEO in the current business landscape. You will need a company that keeps up with the latest trend in ensuring your brand remains at the top of your audience's search queries. Where we rank your website with Google to organically appear on the 1st page of Google, Bing and any search engine 24/7 through Search Engine Optimisation on and off your website our SEO services are done locally on the Gold Coast.
At Media Booth™, we tailor our services according to what your business needs to grow. We understand that different businesses have unique goals. Our goal is to help you achieve yours. Get in touch with our SEO Gold Coast experts to discuss your objectives.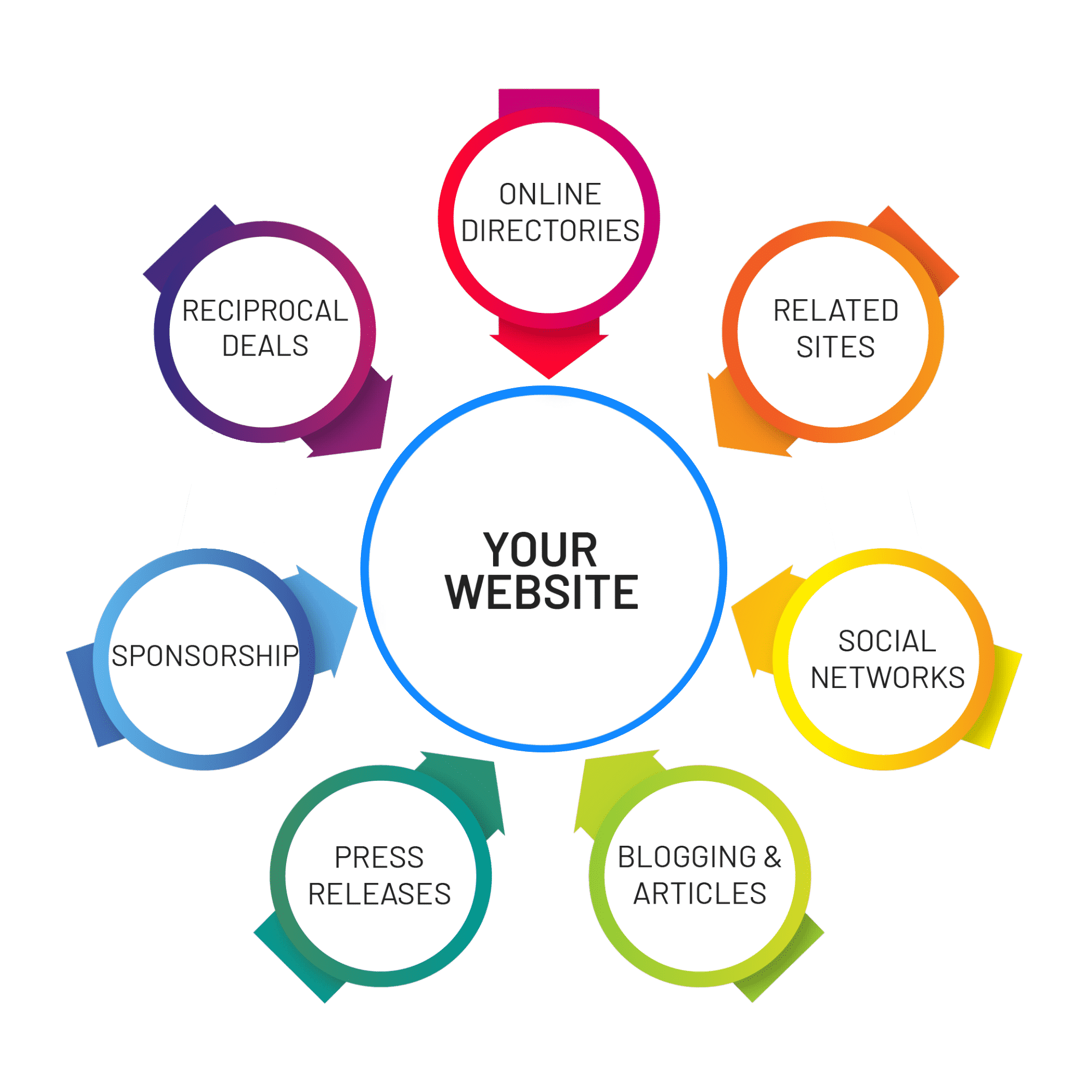 How Does SEO Gold Coast Help My Business?
Media Booths Gold Coast SEO services boost your brand's value. As a valuable brand, you have more opportunities to earn a customer's support. In addition, focusing on local SEO Gold Coast can help you get more support from your target audience. So, investing in an SEO strategy tailored to your needs ultimately helps your business thrive. Also, Our team of staff strive for client results in every possible area of digital marketing, and a proven history of success for every client.
Media Booth™ Gold Coast SEO uses the latest technology in ensuring you place high on search engine rankings. Our SEO Agency Queensland has over a decade of digital marketing experience, we are confident in our skills and SEO services Gold Coast in applying the different factors affecting SEO Service to your brand. These factors include:

How fast your website loads is a critical factor for search engines and your audience. Websites that run at optimal speeds tell search engines that they are ready to deliver information. Likewise, they forward that information to people making a search query, telling them what sites have fast hosting.


Building links in your website is a smart SEO strategy. This tactic involves other websites hyperlinking to your website. In essence, you want potential clients to discover you through other, authoritative resources they might be visiting. The more authoritative websites that link back to yours, the more search engines will see you as a reputable resource.


What you place on your website dictates how people engage with your brand. Perhaps your content will focus on blog posts that customers can read to learn more about your services.
You can also provide videos to demonstrate how your products work. All these strategies are vital to SEO.

TRUST
People will trust your brand when they get something from your content. When they find that your brand's content is engaging and solves their problems, they are more likely to share your pages on their social media platforms. As such, building trust goes hand-in-hand with other SEO driving factors.


ANALYTICS
SEO needs constant monitoring and maintenance because it is not a plug-and-play type of deal. Once you define your SEO goals, you will need analytics software to track what is working so you can focus on strengthening those strategies. Likewise, you can identify what is not working and regroup from there.

SOCIAL STRATEGY
SEO strategies utilise the largest social networking sites. These platforms have millions of users, and SEO aims to broadcast your services to those who are most likely to support your business. With a social media account, you have more chances of driving traffic to your website through some of the internet's largest social platforms.
Businesses in specific industries may need to focus on one SEO strategy more than another.
Consider getting an expert to assess your situation and determine the best course of action that will drive you toward success.
Media Booth™ is an SEO agency Gold Coast with over 10 years of experience in digital marketing. Our professionals have gone through the most significant changes in the online business landscape and navigated them expertly. We are proud to apply our expertise and SEO services Gold Coast to help businesses drive more leads to maintain their growth through the ever-changing online landscape.

How Do We Boost Your SEO Gold Coast Rankings?
Our SEO Gold Coast company customises our approach to improving your google search rankings and search results according to our clients' needs. We understand that different businesses across several industries have unique goals. As such, we perform a complete analysis of every business we work with to truly understand the best practices that will drive success.
At Media Booth™, we believe in the value of transparency. Once you know what to expect from our services, you can decide whether our collaboration aligns with your overall goals. In line with our dedication to transparency, Media Booth™ users will have access to a live customer dashboard that runs all day, all week. This 24/7 dashboard includes the following features:

QUICK INSIGHTS
Get an inside look at your website's analytics for insights into your SEO strategies. Discover data sets, find patterns, analyse trends, and see outliers that contribute to your website's overall performance. Our dashboard feature gives you the information you need when you need it. With quick insights, you waste no time staying on top of your operations.


AUTOMATIC AUDITING
Simplify the labour-intensive auditing process with our platform's automated auditing feature. With all the important information collected in an easily accessible dashboard, you get to utilise all the data you need for cross-referencing or accounting purposes. At the same time, you don't have to worry about losing any information that may lead to system failure.


BACKLINK MONITORING
Keep track of the websites that link to your pages and ensure only the best, most qualified brands are mentioning your name. Our dashboard keeps a profile of the sites that link back to you, which you can use to determine your next steps. With access to such information, you get to see which sites boost your credibility and take necessary actions to improve your operations further.


COMPETITOR TRACKING
Tracking your competitor's online performance can help you find your next steps. Suppose you have the same target audience as one company, but they are driving more sales according to the dashboard data. You discover that they implement a strategy that you don't offer your customers. This knowledge then gives you a chance to adopt that strategy, but do it even better.


SOCIAL MEDIA METRICS
Learn which platforms are driving much more traffic to your websites with social media metrics. With access to this data, you can regroup and alter your course to strengthen your social media channels accordingly. Suppose your dashboard says that your brand's YouTube channel is leading the most online consumers to your website. This information will drive you to focus on creating more video content to promote your brand.
Frequently Asked Questions About Our Gold Coast SEO Services
A local Gold Coast SEO campaign in Australia will typically cost between $600 to $1000 AUD per month. The duration of a local SEO campaign is typically between 6 to 18 months depending on your goals, competition and keyword difficulty.
SEO is a sustainable marketing option. Unlike paid advertising services, SEO will continue to work and benefit your business long after you've paid your final invoice. Media Booth Digital SEO Gold Coast Agency has exceptional expertise in both fields.
No, We do SEO all over Australia.
Ready to make the jump? Simply fill in the contact form below and get an SEO audit valued at $300 from Media Booths Gold Coast SEO Agency. We will then contact you further to get your tailor-made SEO plan depending on your goals.
To understand why SEO is so important, you must understand what SEO is made up of and how it works. In short, search engine optimization is crucial because it increases your website's visibility, which means more traffic and more chances of converting prospects into customers.
Competing for clicks is quite the challenge nowadays, especially considering that there are approximately 63,000 search queries per second. Allow a professional SEO agency Gold Coast to get the clicks your business needs to succeed. You can count on Media Booth™ to create a strategy that boosts your online presence and Google search rankings.
Our tailored Gold Coast SEO services help boost your website's ranking, bringing members of your target audience to your pages for better chances of securing leads. Get in touch with us today to discuss your goals and discover how SEO may be the missing ingredient to your success.
Get Noticed on Google

And figure out the best linking
opportunities for your business.
We will develop a custom Gold Coast SEO strategy specifically for your business:
Identify the right keywords
Optimise your website for search engines and website visitors
Create quality content optimised for SEO
And figure out the best linking tactics
But most importantly, we will provide high-quality content for your website visitors and search engines as well. So don't hesitate, contact us today.
For a FREE SEO Consultation

VALUED AT $300 - Enter your details below:

Get your free marketing audit! Our Expert Team will audit your website, SEO, landing pages, Google My Business profile, social media and paid ad campaigns.

Contact the experts at Media Booth® - The Ultimate Digital Agency.