We Are Very Fortunate To Bring Results To These
Amazing Clients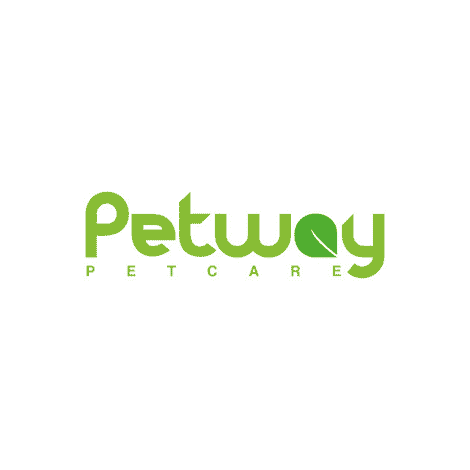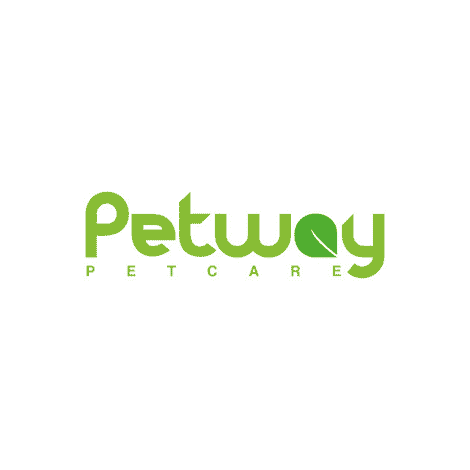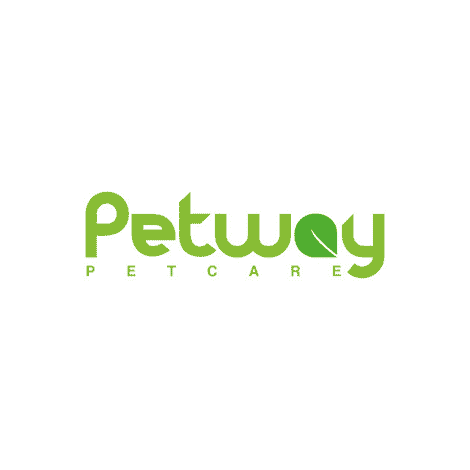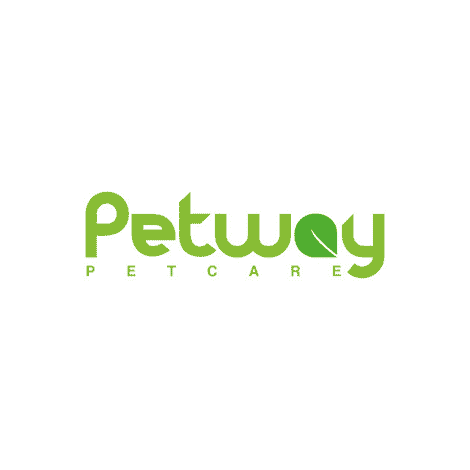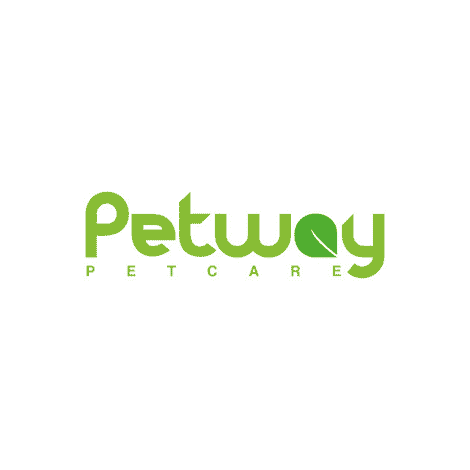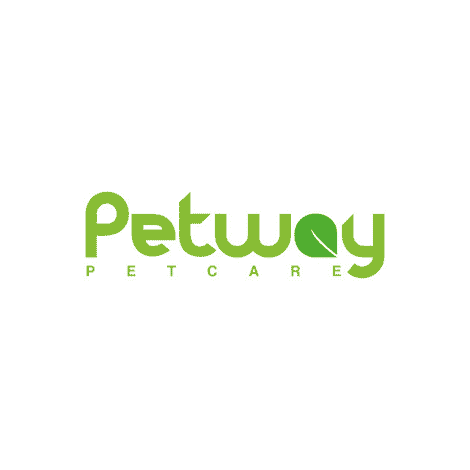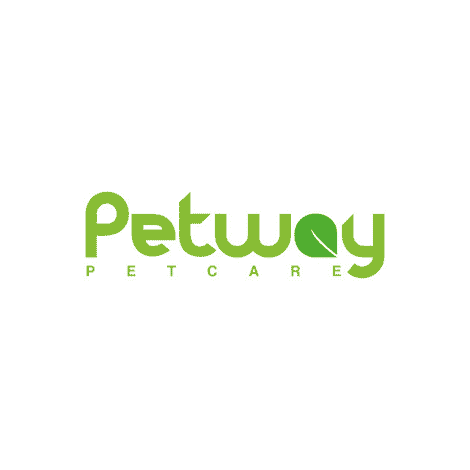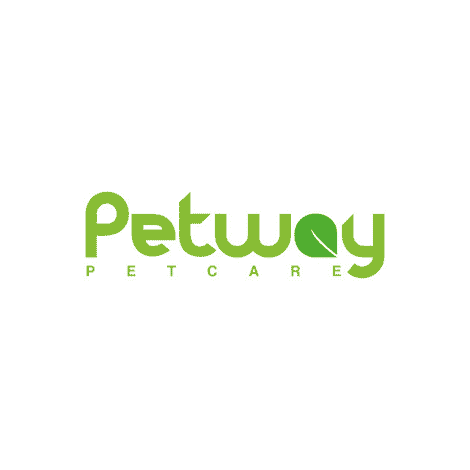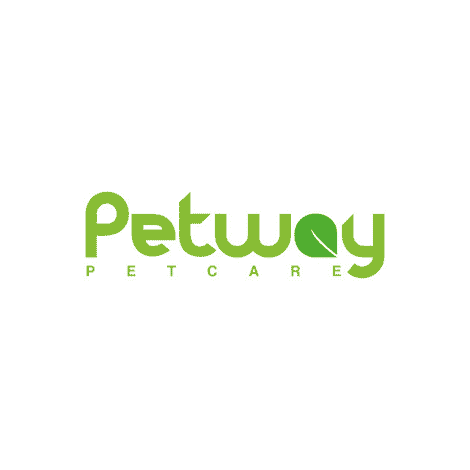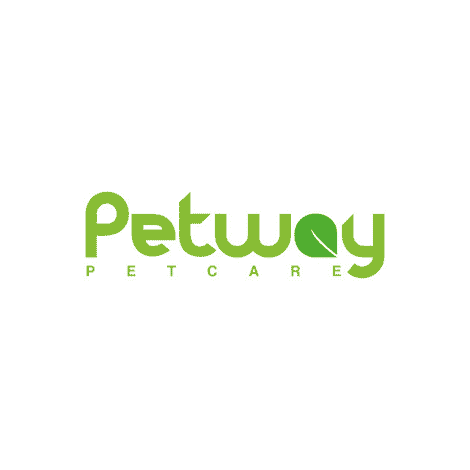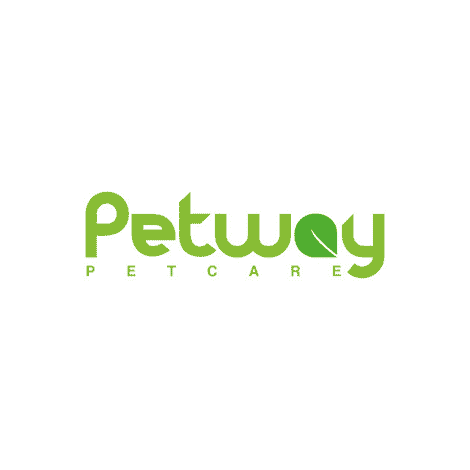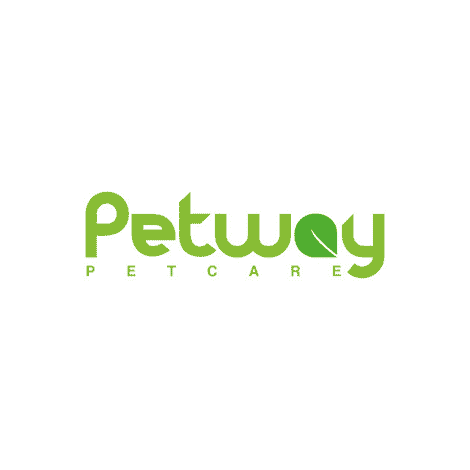 Unleash Business Growth with Our Dynamic Gold Coast Google Ads Agency
Google Ads appear at the top of the Google search results page labelled as 'Sponsored'. Businesses pay to advertise their products and services on the Google Search Engine to users who search for related search terms.
It's no secret that your competitors are using Google Ads to boost their brand and get ahead. When 90% of users never go past the first page of Google, it really pays to have the guaranteed exposure that comes with a Google Ads campaign.
Are you finding it hard to attract new customers?
Is your business struggling to stand out in a crowded market?
Are you tired of wasting money on ineffective advertising?
If this sounds familiar, you need to consider a Google Ads strategy for your Gold Coast business. Discover how our Gold Coast Google Ads Management Agency can give your sales and lead generation a much-needed boost. Contact us today!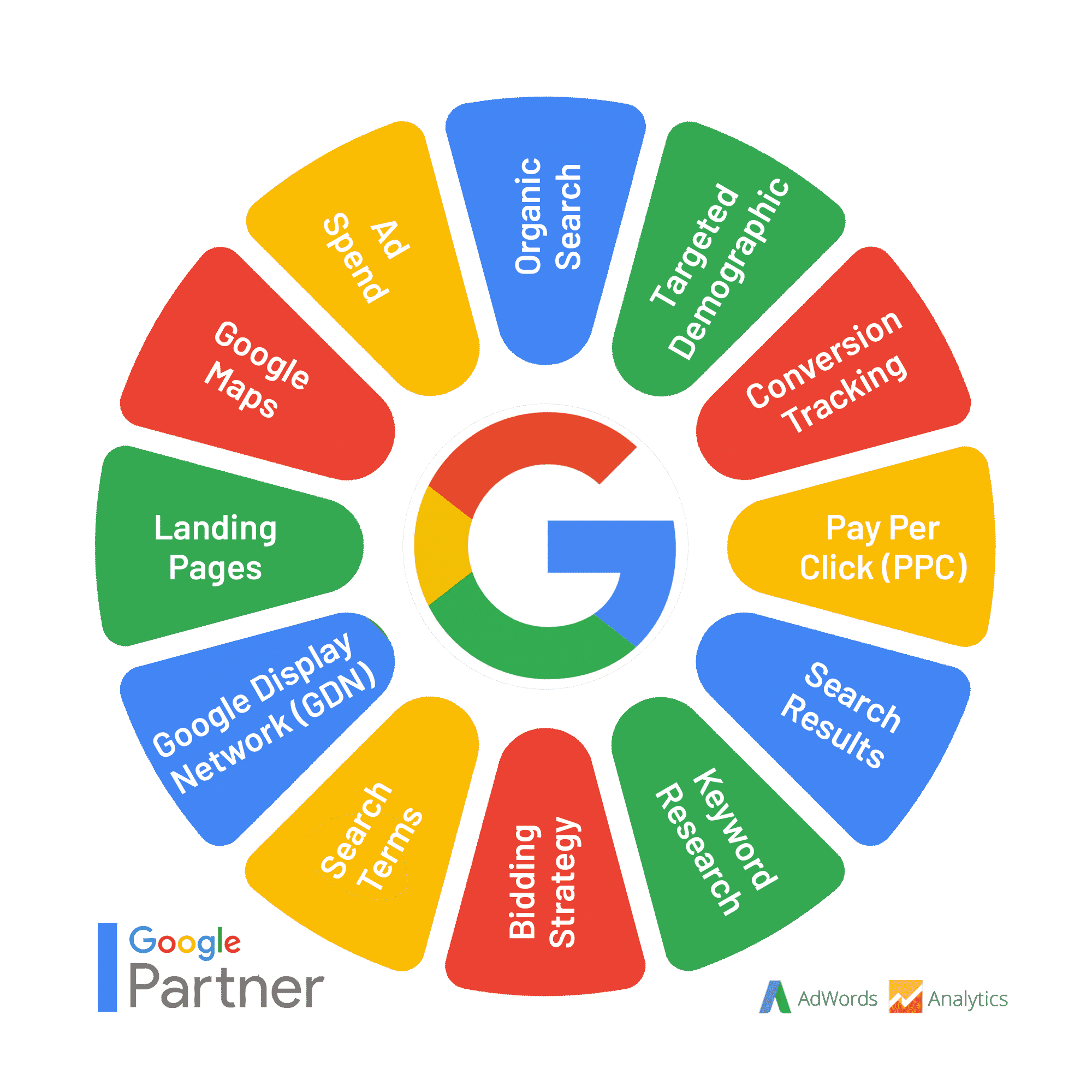 Life Changing Results
Real People Delivering Real Results
Why You Should Choose Media Booth®
What We Bring to the Table
Media Booth® is a Google Ads agency on the Gold Coast with over 10 years of experience in digital marketing. Our PPC marketing professionals have gone through the most significant changes in the online business landscape and navigated them expertly. We are proud to provide Adwords management expertise and personalised Google Ads services on the Gold Coast to help businesses drive more leads to maintain their growth through the ever-changing online landscape.

Google Ads Experts
Media Booth® is a certified Google Ads partner, providing comprehensive Google Ads management services for businesses on the Gold Coast for over 10 years. Our expert PPC management professionals excel in navigating the dynamic online landscape, creating tailored Adwords campaigns for Gold Coast businesses....Discover the power of our Google Ads services and experience effective ad management and impactful PPC marketing tailored specifically for the Gold Coast region.



Tailored Campaigns
As a leading Google Ads agency on the Gold Coast, Media Booth® specialises in customised campaigns that maximise the ROI of Google Ads for businesses. Our expert team combines extensive experience in Google Ads management with in-depth knowledge of the local market. Through meticulous campaign optimisation..., AdWords management and PPC marketing, we drive targeted traffic, generate high-quality leads, and enhance brand visibility. Experience the power of Google Ads marketing and contact Media Booth® today!

Transparency
At Media Booth®, we believe in the value of transparency. Once you know what to expect from our Gold Coast Google Ads services, you can decide whether our collaboration aligns with your overall goals. In line with our dedication to transparency, Media Booth® users will have access to a live customer dashboard that runs all day, all week.... Here you can stay up to date with your Google AdWords campaigns and see the impressive results our comprehensive Google Ads management services can deliver for your Gold Coast business.
What to Expect
Okay... what's a Google Search Ad?
It's so easy to get noticed when Media Booth® is managing your Google search ads.
We combine leading strategy implementation with high-quality landing pages designed for higher conversion.
Media Booth are Google Ads Management specialists, our expert Google Ads marketing team have successfully created and managed successful campaigns for prominent Gold Coast businesses like Petway Petcare and Sea World Helicopters to national institutions like STG Global and Vita Diet Australia.
The Media Booth® Advantage

EXPERT IMPLEMENTATION
Effective Google Ads management requires years of knowledge and experience with managing ad campaigns for a variety of businesses. That's where our Gold Coast PPC marketing experts excel. From skilled keyword research to the technical implementation of conversion tracking, our Google Ads specialists will create effective campaigns that drive sales and maximise exposure.

FAST RESULTS
Google Ads is an excellent platform to achieve fast and transparent results. When implemented correctly, your ad will be the first thing people see when searching for a service or a product, getting you instant results once the campaign goes live. At Media Booth®, we have the time and resources to dedicate to testing different elements of your campaign to see what combinations get better results.

INCREASE LEADS & REVENUE

Google Ads is one of the best tools for lead generation and online sales. When set up properly, your campaigns will deliver high quality leads and sales to your website. At Media Booth®, we specifically focus on lead quality and making sure we continually refine our campaigns so that only customers with high intent are sent to your website.
Frequently Asked Questions about our Gold Coast Google Ads Services
In addition to Google Search Ads, we also offer packages for the Google Display Network (GDN). There are literally millions of websites already linked to the GDN, granting permission to display ads on their websites, potentially with over 90% reach of all web users. We find it's generally cheaper to advertise here as the clicks are less costly than those on the main Google Search.
As a certified Google Ads Partner, we use our own in-house Graphic Design Team to create visually appealing ads and banners for your business, that are relevant and have a higher chance of converting a lead. Give our team at Media Booth® a call today to find out more.
What's the single most important aspect of any lead generation campaign? Conversion tracking. Without it, you can't measure your successes. Are your leads coming naturally (or "organically") through Google? Or was your Paid Advertising responsible? Without conversion tracking enabled, you won't know.
P.S. - Even without paid advertising, conversion tracking should be the bedrock of your online presence & one of the very first systems you put in place. It is not optional.
First off, a "conversion" can be any action your users or clients have taken. Common examples of conversion are:
When the phone number on your website is clicked.
When a contact form is submitted on your website.
When a brochure or file you have available on your website is downloaded.
When someone purchases a product on your website.
You want to track as many actions, that you deem valuable, as possible. By integrating platforms such as Google Analytics, you get an in-depth view into what actions are occurring for your business & data surrounding that action's origin and user (eg; City, Gender, Search Query, Age, How They Found You).
It's always much better to have conversion tracking setup before you need it. Maybe your business is just starting out and in a few months you'll want to invest in SEO or PPC. Without a benchmark to compare against, you won't have a significant understanding on the success of your investments. Plus, by having historical data available, you give platforms such as Facebook Ads a better chance of success as it will understand what actions you want users to take based on your previous data.
When people click on your Google Ad, the cost can vary. It's a bit like an auction where you try to get the best deal. You could pay as little as $0.20 per click, or as much as $40.00 per click if your industry is very competitive. On the Gold Coast, the usual cost for a click on Google Ads ranges from $0.05 to $5.00.
It's important to know that these prices can change. If you and a competitor are targeting the same popular keyword, you might end up paying less if you have a higher quality score. You can also lower your costs by focusing on a specific audience or choosing less competitive keywords. Finding the right balance is part of optimising your ads and getting a better return on your investment.
When it comes to digital marketing, both Google Ads and SEO have their roles to play. To achieve the best results for your brand, it's ideal to incorporate both strategies into your marketing campaign. They offer distinct advantages and limitations, making them complementary to each other.
One key distinction lies in the payment aspect. With Google Ads, you pay for the traffic generated when people click on your ads. On the other hand, SEO focuses on optimising your website's content to improve its visibility in organic search results, without direct payment.
Another important factor is the time it takes to see results. If you choose Google Ads on the Gold Coast, you can set up a campaign and have your ads displayed at the top of search results on the same day. In contrast, SEO is a longer-term approach. It involves creating high-quality content, waiting for it to be indexed by search engines like Google, and continuously refining and updating it to maintain a good ranking.
A successful digital marketing strategy requires both Google Ads and SEO. By utilising both approaches, you can drive traffic to your website, attract more leads, and ultimately increase your sales.
Using Google Ads on the Gold Coast can be a powerful way to reach people who are actively searching for your products or services. For example, if you're a plumber in Surfers Paradise, you can target customers who search for "plumber in Surfers Paradise" and show them your ad. Since most people use Google to search for plumbing services, it gives you great exposure.
One of the main advantages of Google Ads is that you only pay when someone clicks on your ad. This means you're paying for actual results, rather than just hoping people will notice your brand. When you discover a keyword that performs well and brings in valuable clicks, you can allocate more of your budget to it and keep driving traffic to your website.
Google Ads can help your business by reaching a targeted audience and delivering measurable results. It's a cost-effective way to promote your brand and drive traffic to your website in the Gold Coast.
The key to success with Google Ads is to test, learn, optimise, and repeat. This approach is proven to be the best and most reliable method.
Even the experts at a Gold Coast AdWords agency don't always get their bids and keywords perfect right away. It takes time to test the results, observe the outcomes, and make adjustments until you find the right formula. Some ads may not get the expected clicks, while others may surprise you. It's important to carefully observe what works and what doesn't and make improvements each time.
If you skip this process of observing and improving, you won't achieve the desired results. Media Booth provides AdWords management on the Gold Coast to remove the guesswork from your Google ad campaigns. We ensure complete transparency and take a results-oriented approach to maximise your return on investment (ROI).
The biggest challenges when it comes to Google Ads are developing a solid strategy and optimising the campaigns. While anyone can set up a campaign, not everyone can create a strategy that drives actual sales from the clicks. Moreover, there's a risk of overspending on certain keywords.
This is why some businesses end up investing significant amounts in AdWords without achieving the desired results.
At Media Booth, our team consists of Google advertising experts on the Gold Coast. We leverage our extensive experience and industry knowledge to craft effective AdWords strategies. We implement and closely monitor these strategies to ensure you receive the best possible return on your investment.
Unlike SEO, Google Ads can bring you results fairly quickly. Once your ads are set up, you can start generating traffic, sales, and conversions right away. However, it's important to note that it may take anywhere from 30 to 90 days to achieve optimal performance.
Even after you've reached a satisfactory return on investment (ROI), it's crucial to continue observing and making adjustments. There are always opportunities to target additional search terms to attract more traffic or promote new products or services.
At Media Booth, we are committed to continuously fine-tuning and adjusting Google Ads to keep our clients ahead of the competition on the Gold Coast.
Determining the cost of Google Ads on the Gold Coast is a bit like asking how long a piece of string is. It can vary greatly depending on factors such as your target audience, keyword competition, ad relevance, ad position, and keyword quality score.
However, creating an AdWords campaign doesn't necessarily require a large budget. You have the flexibility to spend as much or as little as you prefer by setting monthly budgets. Our team specialises in effective AdWords management on the Gold Coast, and we can help you find the best keywords for your goals. We'll also fine-tune your campaigns and optimise your website landing pages to reduce costs and improve your return on investment (ROI).
If you're ready to enhance your Google AdWords campaigns and get more value for your money, feel free to contact us here.
Choosing the right Google Ads provider on the Gold Coast can be challenging with so many options available.
To begin, check if they are a Google Partner. This certification ensures they meet Google's standards for ad spend, optimisation, and performance. A Google Partner is knowledgeable, experienced, successful, and consistently delivers results. It also guarantees that they are specialists in Google advertising and stay up to date with the latest product skills and knowledge.
In addition to certification, it's important to find a partner who understands your business. Look for proven results and ask for examples of their successful campaigns in your industry. Since Google Ads rely on data, it's beneficial to work with a provider who focuses on data-driven results and maintains complete transparency. Beware of agencies that are less transparent and withhold access to your own Google Ads spend data, as this is a major warning sign.
Remember, anyone promising overnight results is not being realistic. The optimisation process takes time, and we're upfront about that while ensuring the wait is worthwhile.
It's simple. Our team is passionate about Google Ads and achieving results. We don't just see ourselves as an agency; we consider ourselves your business partner. Your success is our success.
With over a decade of experience, we have assisted numerous brands in creating optimised and effective Google AdWords campaigns. Our four-stage process allows us to truly understand your business and customers, enabling us to develop a tailored strategy for your brand.
We prioritise transparency, focus on delivering results, and are dedicated to making Google AdWords work for you. If you're ready to improve your Google AdWords campaigns and see more bang for your buck, get in touch with us here.