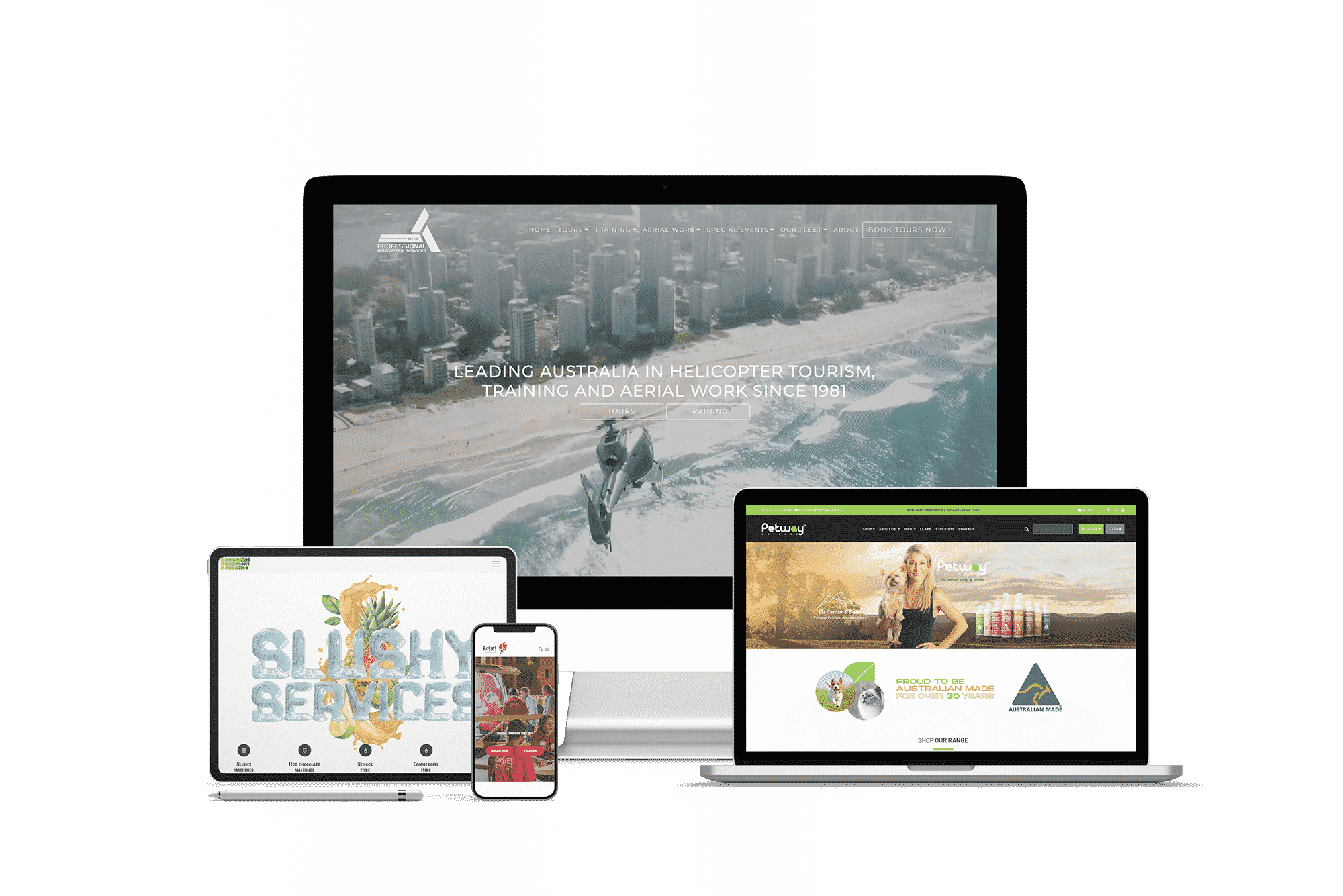 Gold Coast Web Design Agency
Make a great first impression!
A quality web design can speak volumes about your business. In order to provide a great user experience, a successful website needs to be easy-to-use, informative, and visually appealing – whether accessed via desktop, mobile or tablet.
That's a lot for a website to achieve!
That's where our experience comes in, with over 14 years of developing websites of all different types and sizes.
Whatever the type of website you need, we can build it for you!

40% of Consumers expect a web page
to load in 2 seconds or less!

Google Core Vitals update made user
experience a factor in rankings.

Badly written content and on-site
errors have a huge negative impact.

Almost 70% of all internet searches
are now done on mobile devices!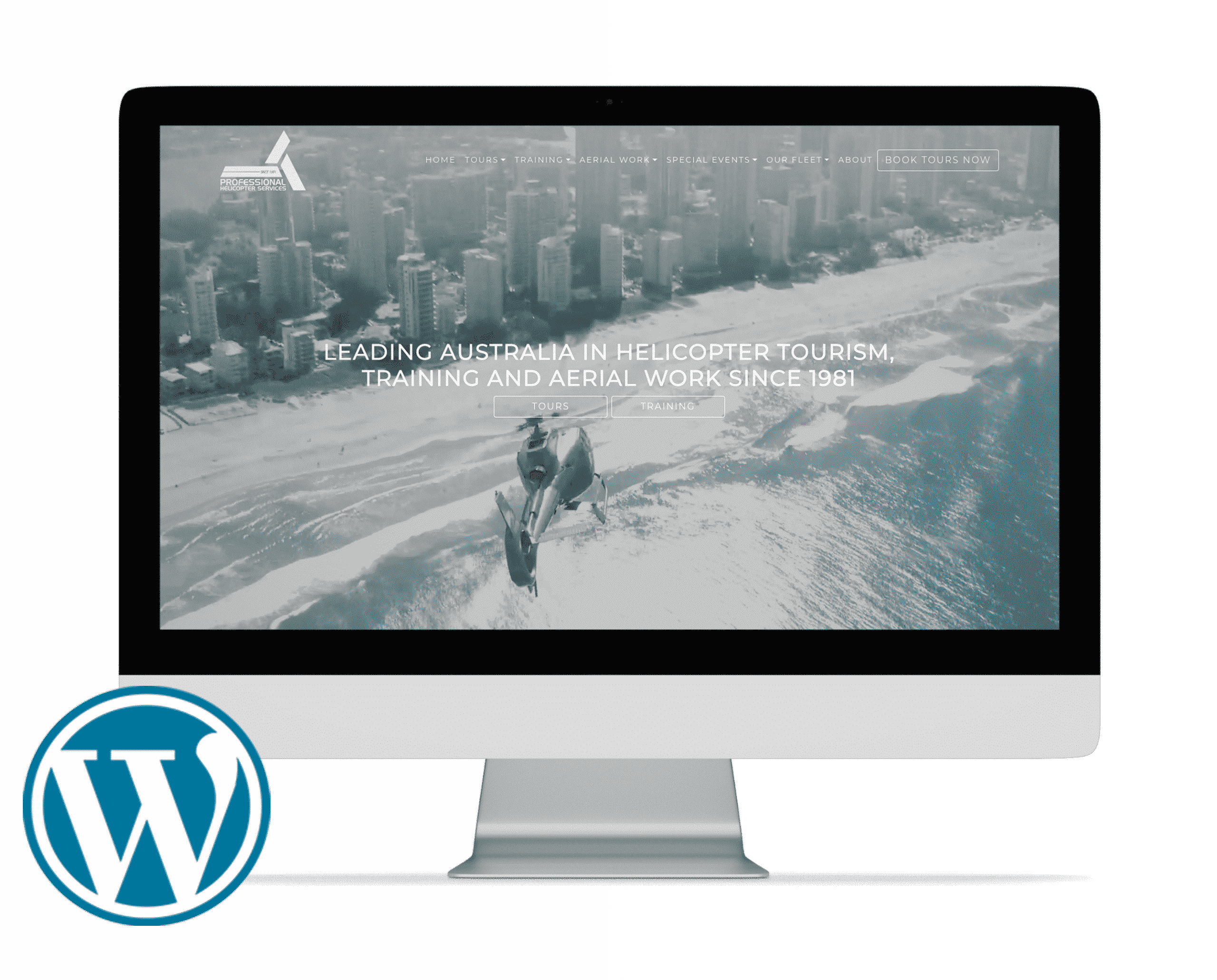 Ultra Fast
Wordpress Websites
Our team spent almost 6 months and lots of $$$ in R&D to create our fastest EVER websites! With website speed being a HUGE priority for a variety of factors including user experience, SEO rankings, increasing conversion rates, decreasing bounce rates... speed should be a top priority when developing any website.
Standard
WordPress Websites
Web design doesn't have to be complicated, and we like to keep things simple. We design and develop user-friendly websites that reflect your brand and engage your visitors. WordPress is an excellent platform for many businesses, whether you are service orientated or product based. WordPress is simple for the end-user (you) to regularly post content, products and blog posts.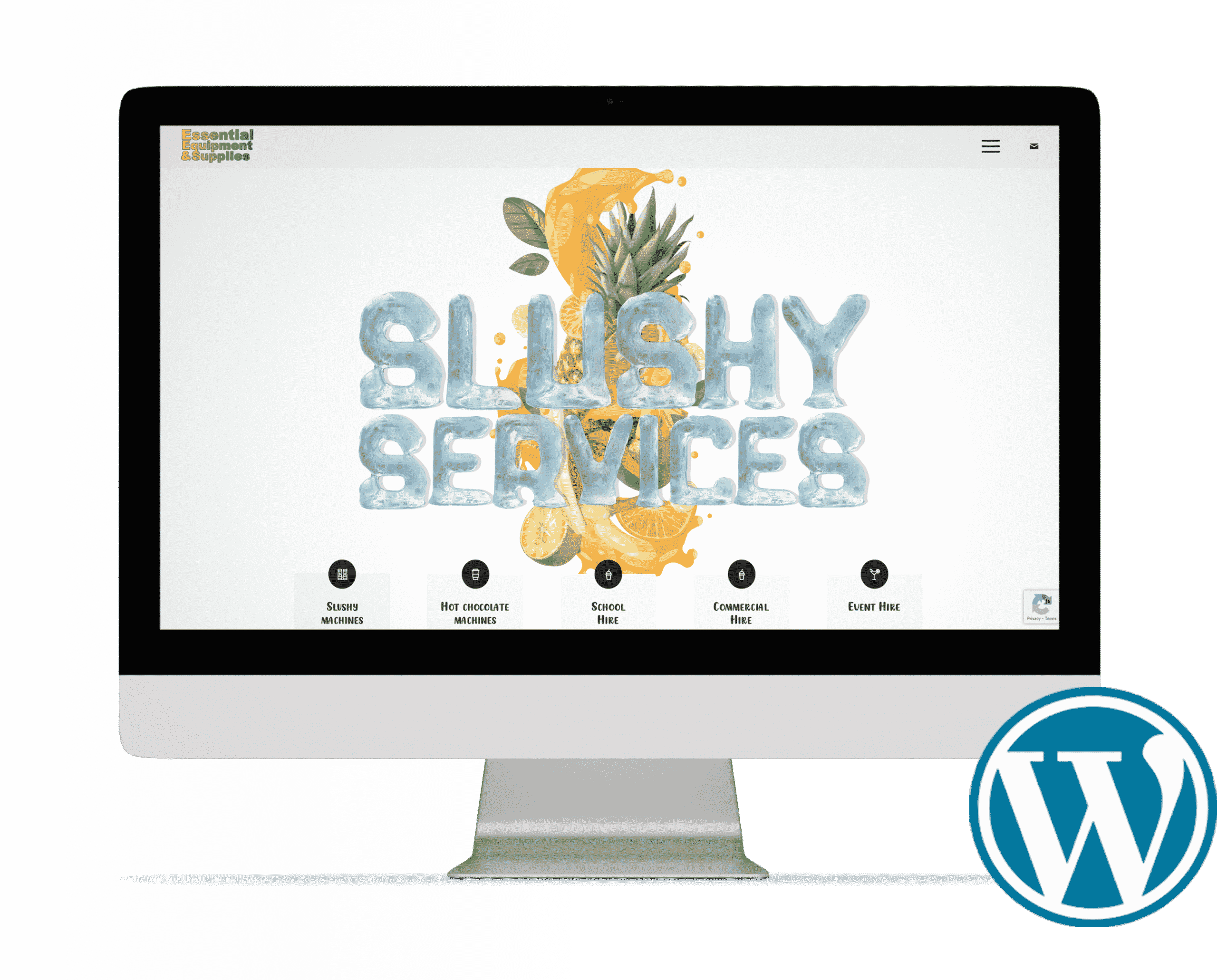 Ultra-Fast Vs WordPress Websites

Not all websites are built the same! Whatever your needs are, we can create something amazing just for you and your business.
Standard WordPress
Many prebuilt themes available
Open source software
SEO comes first
Amazingly adaptable
Supports numerous media types
Easy to manage & control
Fully optimised for all devices
Increased search rankings
Fantastic for blogging
Ultra-Fast WordPress
Everything on the standard list
+++ PLUS +++
100% custom designed for your needs
Super fast load speeds
Newer more modern features
Not locked into a template
More development freedom
Lightweight code
Super responsive
Domains and Website Hosting in Australia


The Media Booth® process is quick and easy, with same-day domain registration available if required, plus your business can be up and running digitally with a dedicated website hosting service keeping everything running 24/7.
Our state-of-the-art servers are located within Australia.
We have amazing class-leading redundancies & disaster recovery.

Domain name purchases, and SSL certificates.

Multiple website hosting plans available.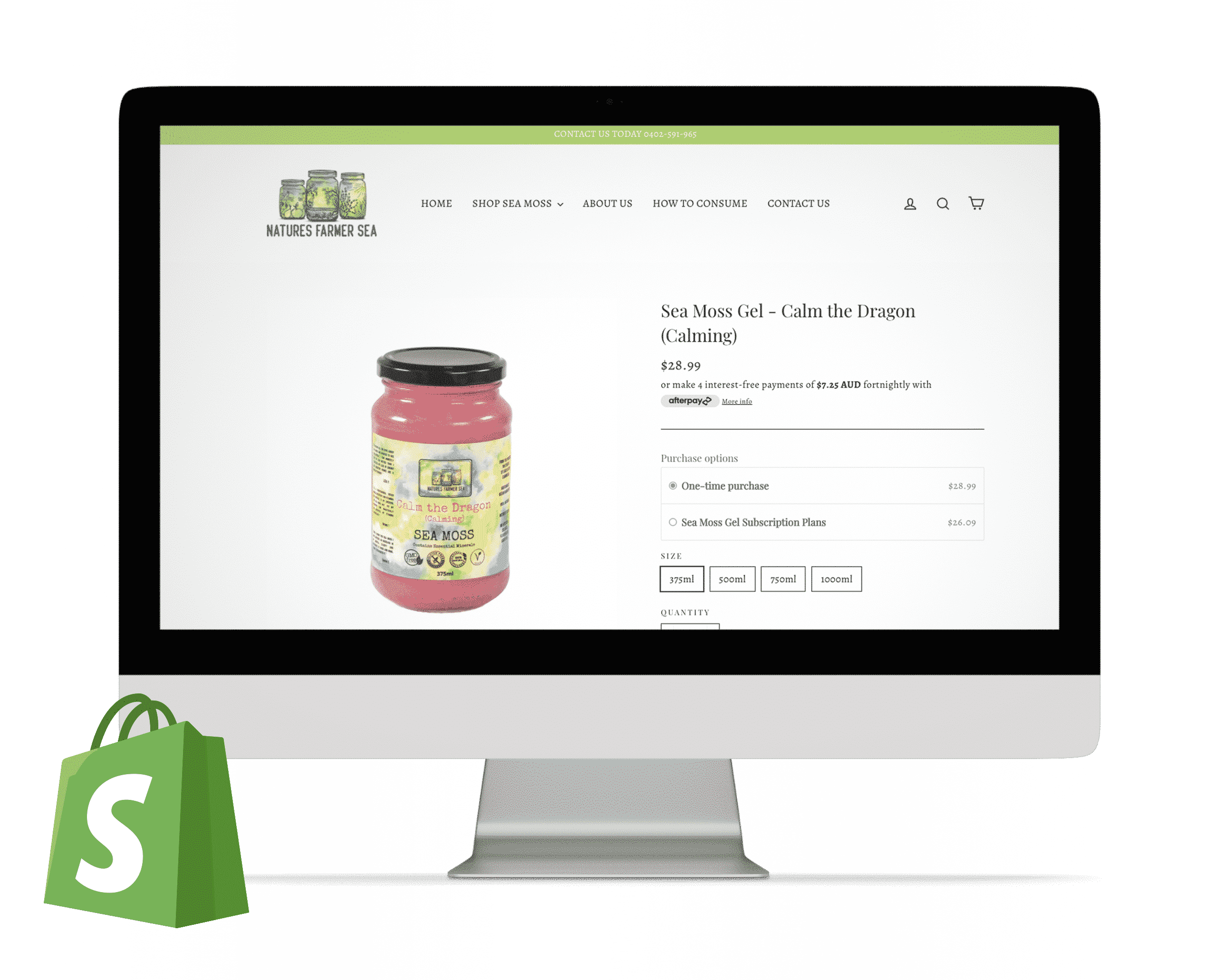 Online shopping, and the birth of the Shopify Store has quickly become one of the most popular ways for entrepreneurs to get into business. Think about it... what better way to escape the 9-5 grind than with a platform geared towards selling anytime, anywhere, on pretty much any device?

Media Booth® can create that perfect Shopify store for you and your business.
When your business wants to sell digital or physical products, WordPress is an excellent platform to use when used in conjunction with WooCommerce. It is easy to manage via the WordPress dashboard, and has many additional plugins available to make your business stand out from the competition.
Media Booth® can create an awesome website for you and integrate a WooCommerce store to enable you to take more control over your branding with tailormade themes and solutions.