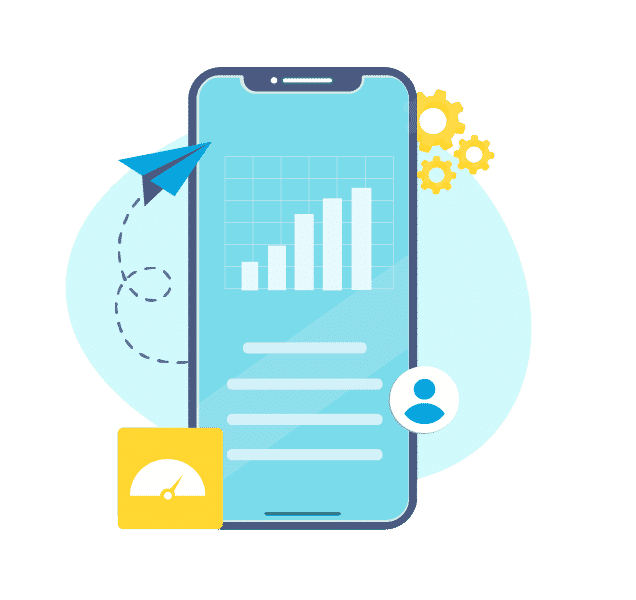 In today's digital world, SMS marketing is back on the rise with mobile phone usage continuing to dominate consumer screen time.
As one of the easiest SMS services to use in the world, Burst SMS provides intuitive and feature rich SMS tools. If you've ever received a Youfoodz, Dominos or PetBarn offer through SMS, you've been exposed to the capabilities of SMS marketing.
Get a FREE trial of Burst SMS now
Do It Yourself


Do It With Us


Team up with us to share the workload. We can execute more complex tasks, such as creating campaigns and marketing automations. We can offer live support with a member of our team which means no overseas call centres.
We Do It For You


The team at Media Booth® do it all.
Our specialists learn everything your business needs and set it up so you relax. You'll receive tutorials and phone support whilst still being involved in the strategy.
SMS marketing is becoming increasingly more popular in today's digital age. While email marketing is still huge, data is now suggesting that the open rates for SMS are beginning to top that of email. Burst SMS allows you as a business to send custom marketing campaigns to your client database with ease. It also allows you to communicate with your customers in a more user friendly manner (i.e., text to text) without having to force your staff to leave their emails (with the email to text function).
With it's own API it can integrate with other platforms, such as Zapier, to automate your business and have your marketing running smoothly and efficiently.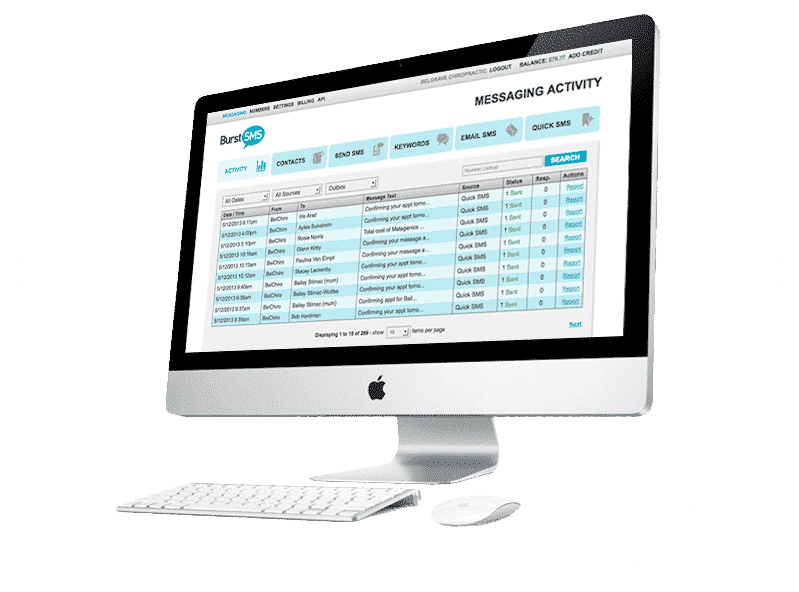 REAL TIME REPORTING
With a unique bulk SMS gateway you can track your campaigns easily in one activity screen and review any consumer actions. Time saving at its finest.​


EASY MARKETING
With Burst SMS, you can download your client database directly into platform. This will allow you to seamlessly integrate your marketing efforts and schedule campaigns with creative targeting.​


2 WAY SMS
Sending and receiving text messages couldn't be easier. Automatically process received messages through a virtual number. Wondering how to utilise the two way SMS function? Engage with your clients, start an interactive campaign or a giveaway. ​


SMS AUTOMATION​
Burst SMS allows you to automate and schedule messages easily. From reminders to repeating sequences of events, you can activate automation using lists, keywords, forms or API callbacks.​


EMAIL TO SMS
Ever needed an application that lets you send your emails as an SMS? Burst SMS allows you to send emails converted into text messages and will even convert the text reply into an email in real-time.​


PERSONALISATION
Unlike with email, customers much prefer a more personal communication with SMS messaging. Burst SMS can let you treat your customers with respect and address them personally.​

WE OFFER A NUMBER BURST SMS OPTIONS.
Contact the experts at Media Booth® - The Ultimate Digital Agency.
Get Organised
Real-time activity screen (inbox/outbox).

Custom Sender ID.
Direct Integrations.

Automation
Option to enable automated response function.

Staggered sending.

Message Scheduling.

Reporting
Real Time Reporting.
Delivery receipts, reporting, and unique link tracking

Text In Keywords.

Easy to Use
Custom Sender ID + URL opt-out.
Staggered sending.

Custom Variables: Personalisation, purchase history, etc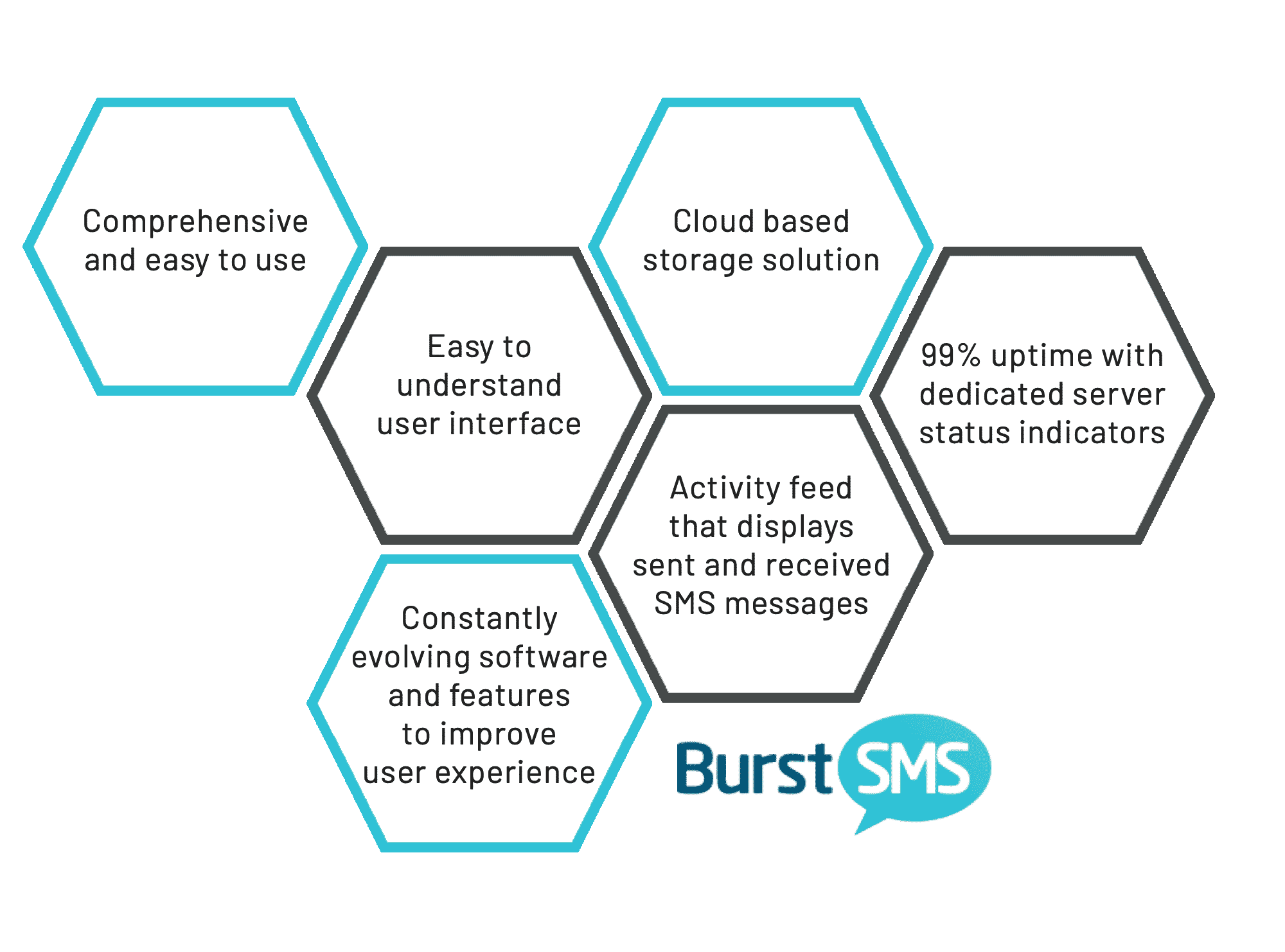 Why is Burst SMS so great?
You can easily grow your business with SMS marketing. Burst SMS will reduce costs with SMS alerts & reminders, and it is feature packed, fast, secure, and reliable. Based in Australia, Burst SMS is one of the most used self-serve SMS software services in the world. They have grown rapidly by focussing on innovation, customer service and people.
Comprehensive and easy to use.
Cloud based storage.
Easy to read activity feed.
Constantly evolving software.
99% uptime with dedicated servers.
Burst SMS works brilliantly with Wordpress Woocommerce API.
WE TAKE BURST SMS SERIOUSLY!
Contact the experts at Media Booth® - The Ultimate Digital Agency.