This page was loaded in 0.185 seconds!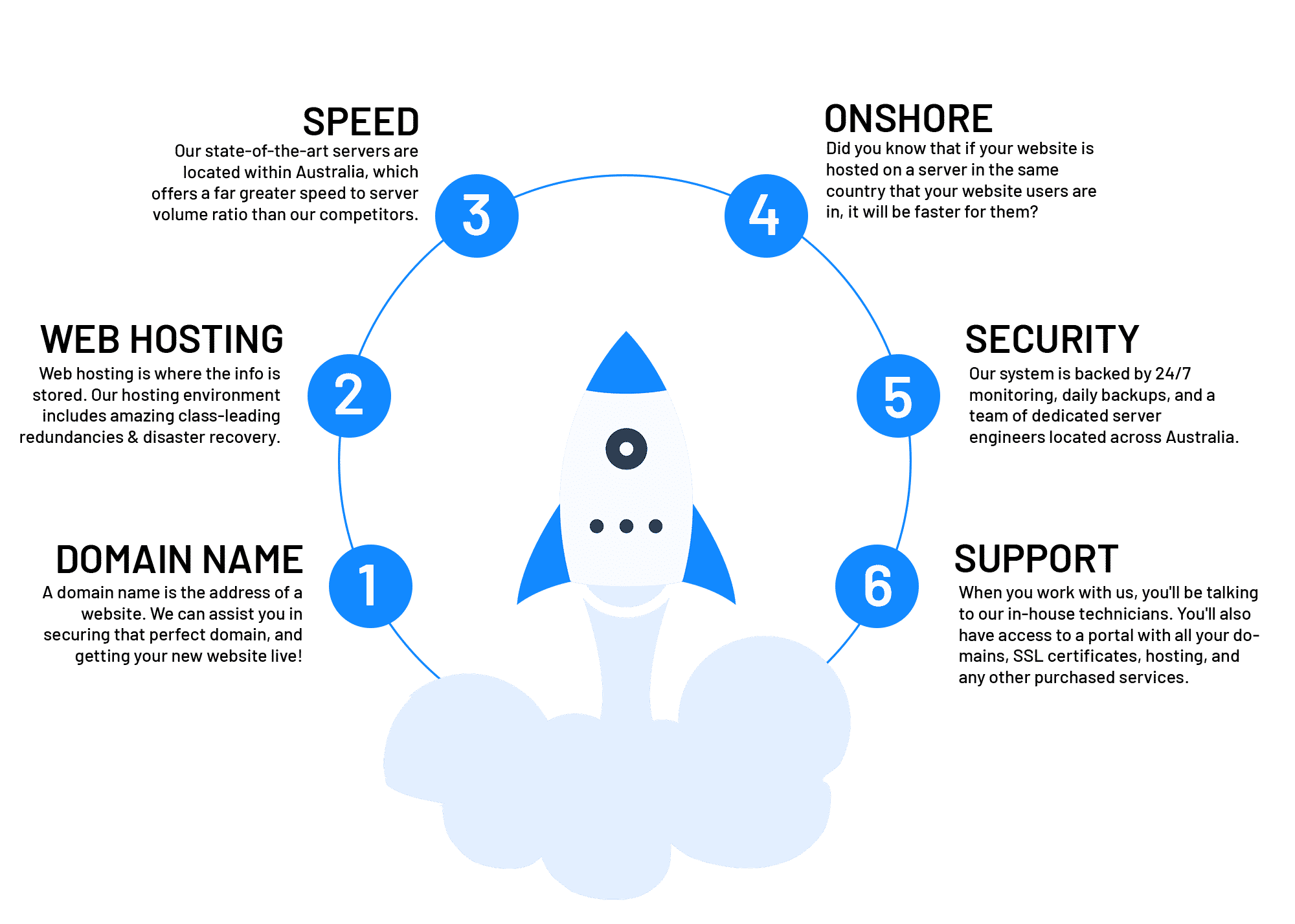 So you have your business and you're ready to take the first step to starting your digital journey. Before you create a website, you need to register a domain name, and subscribe to a website hosting service. This is a confusing process for some, as unless you've taken a course in web design or IT chances are you've never had to deal with domain name registration before.
Media Booth® helps business owners to bridge this gap and are experts in domain registration and web hosting.

Onshore Hosting Support​


Welcome to the first step to getting started online. Domain name registration and website hosting is where it all begins. Working with us will have your digital presence up and running before you take a sip from your morning coffee.
Fast Website Hosting


On top of domain name purchases, Media Booth® also provides affordable website hosting solutions. We utilise world-class Australian servers, and our servers have amazing class-leading redundancies & disaster recovery.
What Do We Offer?​​


In addition to our Australian based hosting, we offer domain name purchases, and SSL certificates. When you host with us, you will find all your domains, SSL certificates, hosting, and all other services in one place.
Website Hosting Gold Coast

The Media Booth® process is quick and easy, with same-day domain registration available if required. Your business can be up and running digitally with ease with a dedicated website hosting service keeping everything running 24/7. Our state-of-the-art servers are located within Australia, which offers a far greater speed to server volume ratio than our competitors. So what is the real benefit? You achieve fast, fantastic support from real Australians.
Call today to find out how we can meet your website hosting requirements.
Find Your Perfect Domain!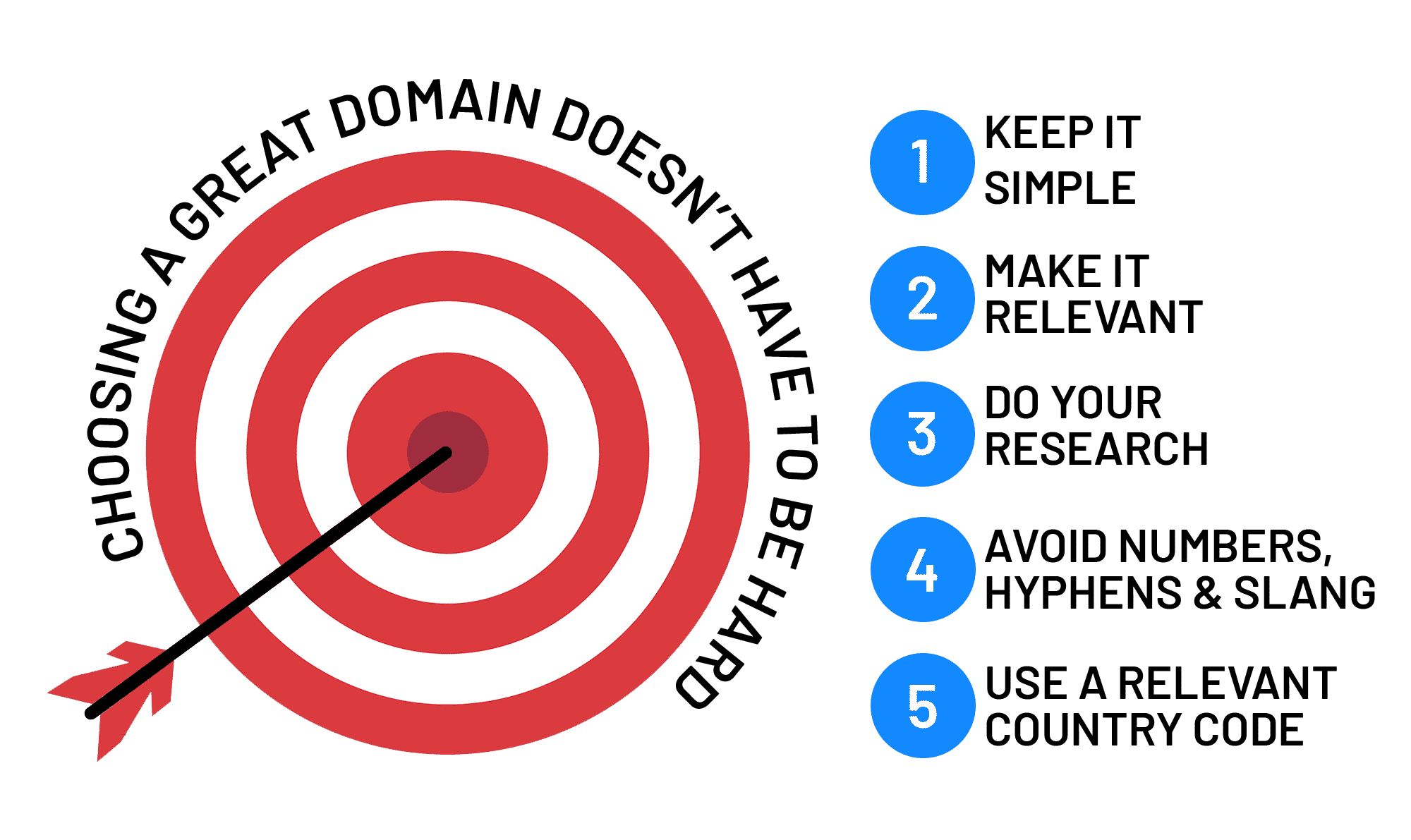 Let's Get Your Website Fast, Secure & Trusted!
Are you sure your website is fast enough? Websites that take longer than 5 seconds to load will generally rank lower, which can mean a loss of business. Building a great website isn't enough in this day and age - without great hosting, your website will let you down, that's why here at Media Booth® we invest heavily in our hosting infrastructure. Our system is backed by 24/7 monitoring, daily backups, and a team of dedicated server engineers located across Australia along with Free SSL certificates to encrypt your website movements.
Whether you're just starting out, growing fast, or running a high traffic eCommerce site, our website hosting plans offer the flexibility to choose what works best for your business.
Our Australian web hosting solutions are fast, reliable, and offer rock-solid security. Our server environment includes class-leading redundancies, including disaster recovery, should one of our server clusters fail, we use the latest Veeam backup solution, which will allow our engineers to create a new virtual server in a short period of time. We also utilise a double backup strategy, to ensure your data is protected from failures.
We use the latest premium software like WordPress toolkit to manage keeping WordPress websites up to date including plugins, themes, WordPress core versions along with rapid security patching for plugins, themes and WordPress core, along with PHP versions and more. Makaing management and security of your WordPress website easy and something you don't need to worry about.
Website security is handled by class leading products that offer advanced protection against DDOS attacks, Network level attacks, service and application level attacks, file level attacks and Operating System attacks also WordPress targetted attacks using advanced mitigation technics including pop up recaptcha blocks when suspicious behaviour is detected, bot blocking along with that we use advanced firewall applications to talk directly to our behaviour monitor system to grey or black list suspected malicious activity. Each website is also scanned in realtime all uploads or files to ensure they are virus or malware free, should an infected file be uploaded it will be quartined and our server admins notified.