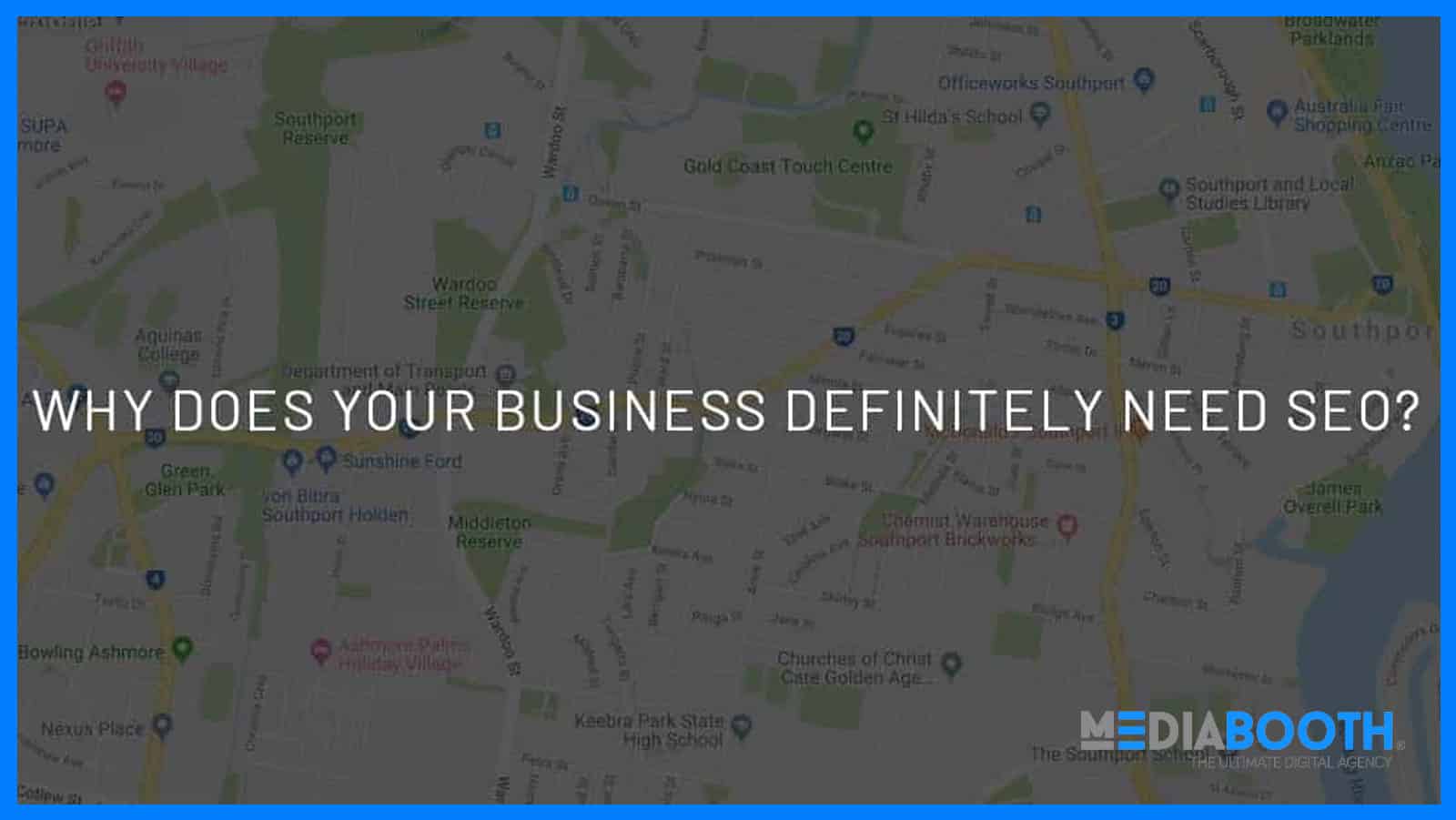 Updated: 9th April 2020
Search Engine Optimisation – SEO – is the process of optimising a website, through optimisation of images and content contained within the website. The goal is to improve the website's ranking on search engines (i.e. Google). SEO is one of the most competitive markets, and as such to remain a contender you'll need a strong SEO strategy, put in the hours, and put in the hard work in order to drive your company to the top of Google results. So how does SEO benefit your business in the long run? Thanks to the world wide web, online opportunities have tripled compared to recent years, below are 3 reasons why SEO is a necessity for your business.
#1 Primary source of website traffic


Before the internet became popular we used to find companies the old fashioned way, in the 'white pages'. Now for those who don't know what that is (because it has now become an online index), the white pages are a printed book that would be delivered yearly, meaning if you had a business and wanted recognition, it was imperative you submitted your business to the white pages annually. If however, you wanted to stand out from the crowd, that's where you'd need to start paying for advertising space within the white pages. This meant you needed a graphic, meaning you had to not only pay for space but also pay someone to design your ad. Why mention this is such detail? I want you to remember and compare both situations, then and now. Now, we have access to a multitude of devices that can connect to the internet, which is essentially owned by the multi-billion dollar company Google.
#2 Build Trust & Credibility with SEO


Throughout my SEO career, clients have always had one thing in mind, 'the right keyword matters'. For instance, an accountant wouldn't be happy until the held the top place in google for the keyword 'accounting'. A divorce attorney aims for the top of results for 'divorce attorney', an air conditioner installer won't be satisfied until 'air conditioner installer' is at the top of results, and so forth.
Whilst these expectations are quite high, they aren't wrong in thinking that achieving the top ranking for these 'right keywords' will drive thousands of potential clients to their website. The problem with this narrow thinking is you're optimising your website for Google, rather than the end user (the most important part). Rather than focusing on the 'right keyword', you need to take a much more in-depth approach and provide relevant content to your clients, before they enlist your service or purchase a product. Doing so will give your company credibility which in turn instils trust within consumers, so when it comes to purchasing from you, they will think 'I trust you', thus finalising the sale process. In short, relevant content that is highly ranked within Google's search engine results will bring not only traffic but also build trust and credibility for your company.
#3 User Experience

You've invested money and time to create an appealing website for your clients/consumers but do you know how your potential client/consumer feels when they're visiting your website? A major part of SEO is understanding and improving the user's experience, to reach the end result of product purchase or service enquiry. In regards to organic search, Google will show you the most relevant results to your search time within a split second-time frame. Unfortunately, websites that are considered too slow, unsafe or feature a bad mobile experience, are penalised by Google and are sometimes excluded from the search results or pushed further down (say onto page 3, rather than page 1). By analysing data, your SEO manager can begin strategising ways to improve the user experience, which can, in turn, increase your conversion rate for direct, paid, and social media traffic.
In conclusion
SEO goes beyond the management of keywords, page titles, alt image titles, on-page and off-page activities. SEO embodies the consumers' overall decision; quality content and an outstanding experience will influence the customers purchasing decision. When thinking about marketing strategies for your business, SEO should be kept in mind. Unsure if your website is optimised for the ultimate user experience? Get in touch with us for a free site audit. Or read about our Gold Coast SEO Agency Here
Why does your business definitely need SEO?
April 9 , 2020
Read More About SEO :
Media Booth Socials