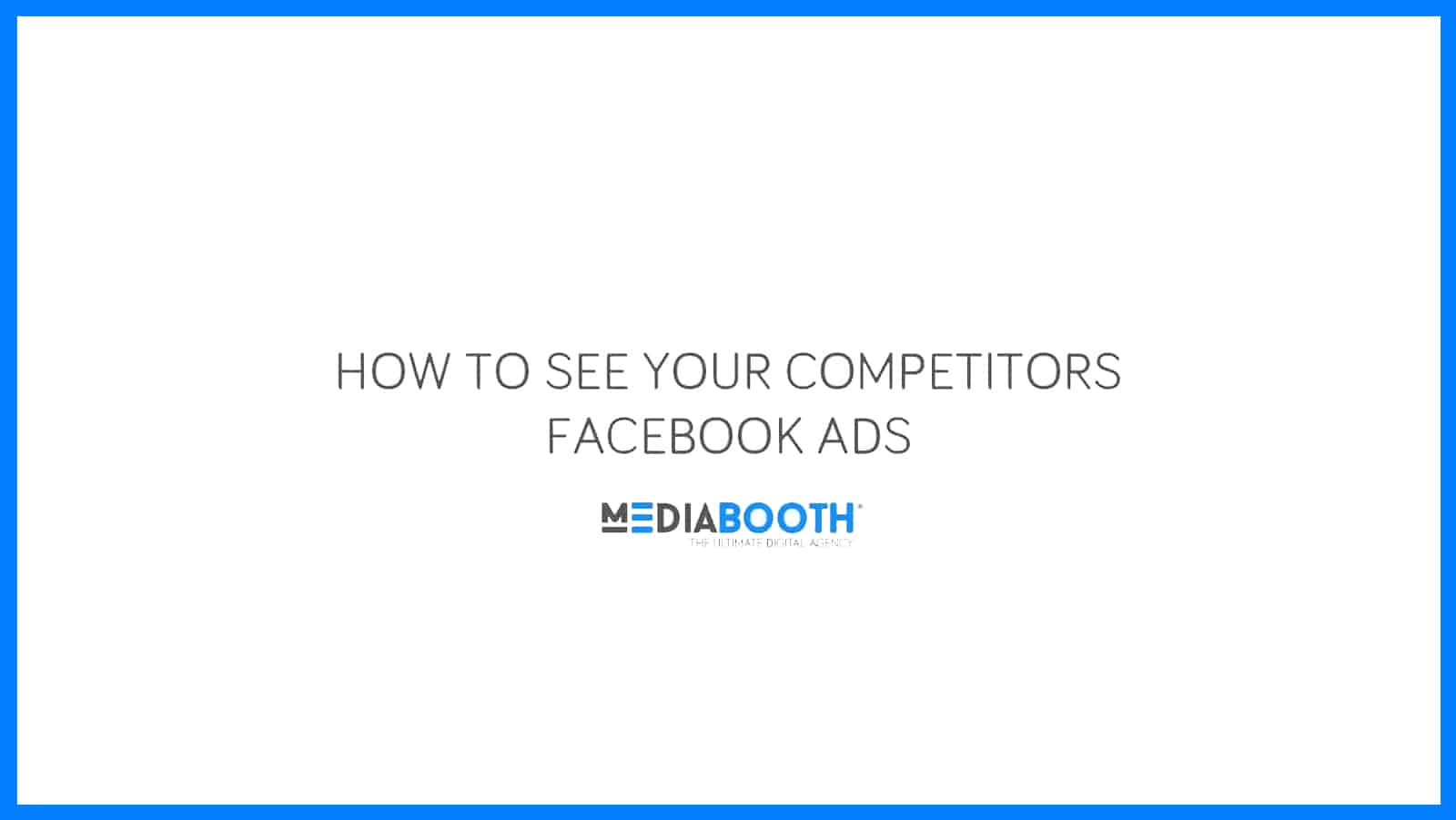 How to see your competitors Facebook ads
We often get asked how to see your competitors facebook ads, well in this blog I am going to show you how you can spy on your competitors ad campaigns and get insight into their ads, artwork and text.
Facebook ads can be very rewarding for a lot of businesses from lead ads where the end-user clicks the ad and Facebook automatically pre-populates the users profile details into a lead form and the user simply has to confirm the details by pressing submit. While being easy this often submits out-dated data like old phone numbers, emails and more, this is one of the let downs of the lead ad campaigns, although Facebook has introduced new steps to help this.
HOW TO SEE YOUR COMPETITORS FACEBOOK ADS ON MOBILE
STEP 1: To be able to see your competitors facebook ads you must first be seeing their ads in your timeline on Facebook, this can often be easily triggered by doing searches for their product, in this example we are using solar, so head over to Google and search for solar
STEP 2: When you see your competitors ad on your Facebook timeline you will notice 3 dots … in the top right corner of the ad, click these 3 dots and select Hide Ad – Never see this ad again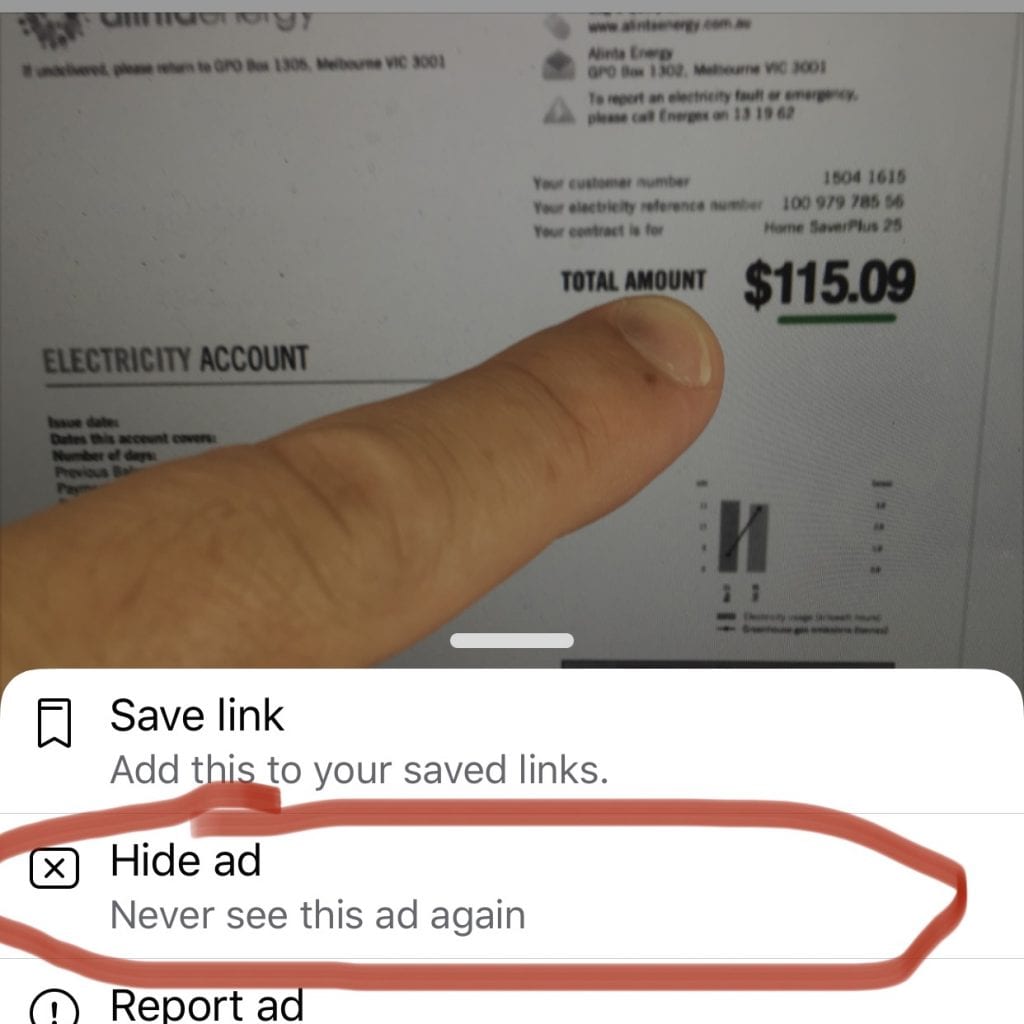 STEP 3: You will now get a message saying Ad Hidden – Please tell us why you hid this ad Now simply select Repetitive and click done.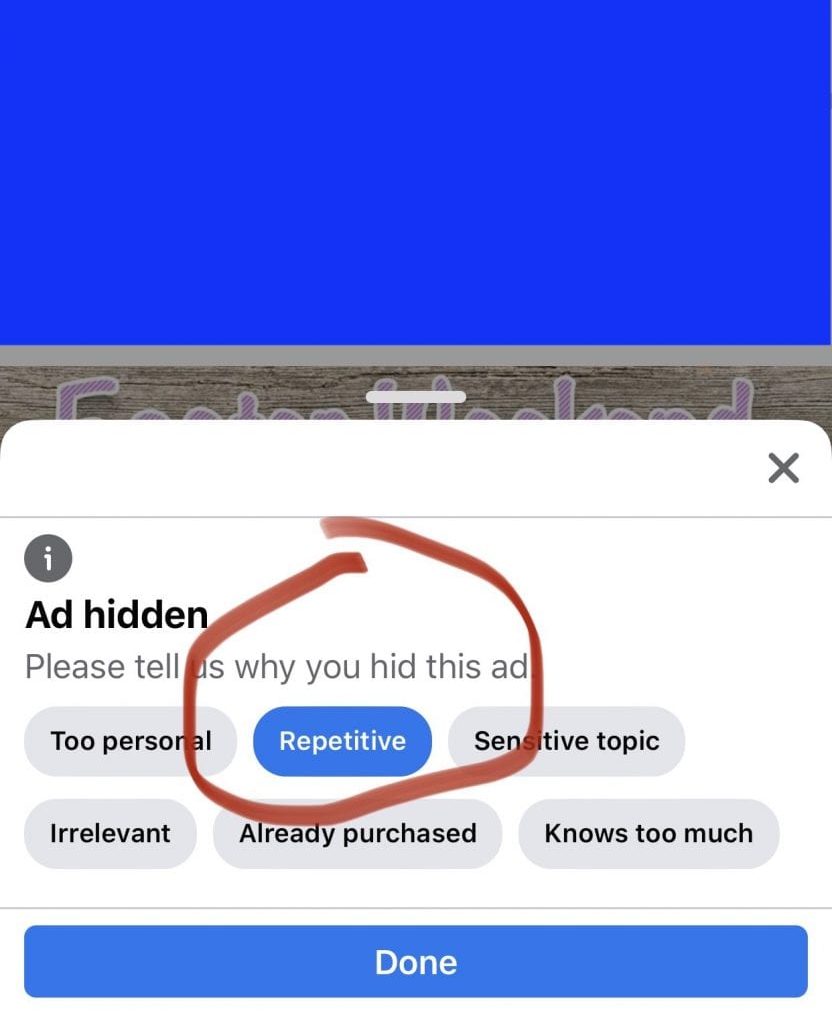 STEP 4: Following step 3 and marking it as repetitive you will now see a screen like this with a variety of links, including Why you seen this ad (This would refer to your original search in the start of this blog). Here you can also amend your ad preferences as to what ads you are served etc or you can simply hide all ads from the competitor in question. 3rd option down is the link we want to click See more information about this advertiser – visit the Ad library to see all of their current ads select this and move onto the next step.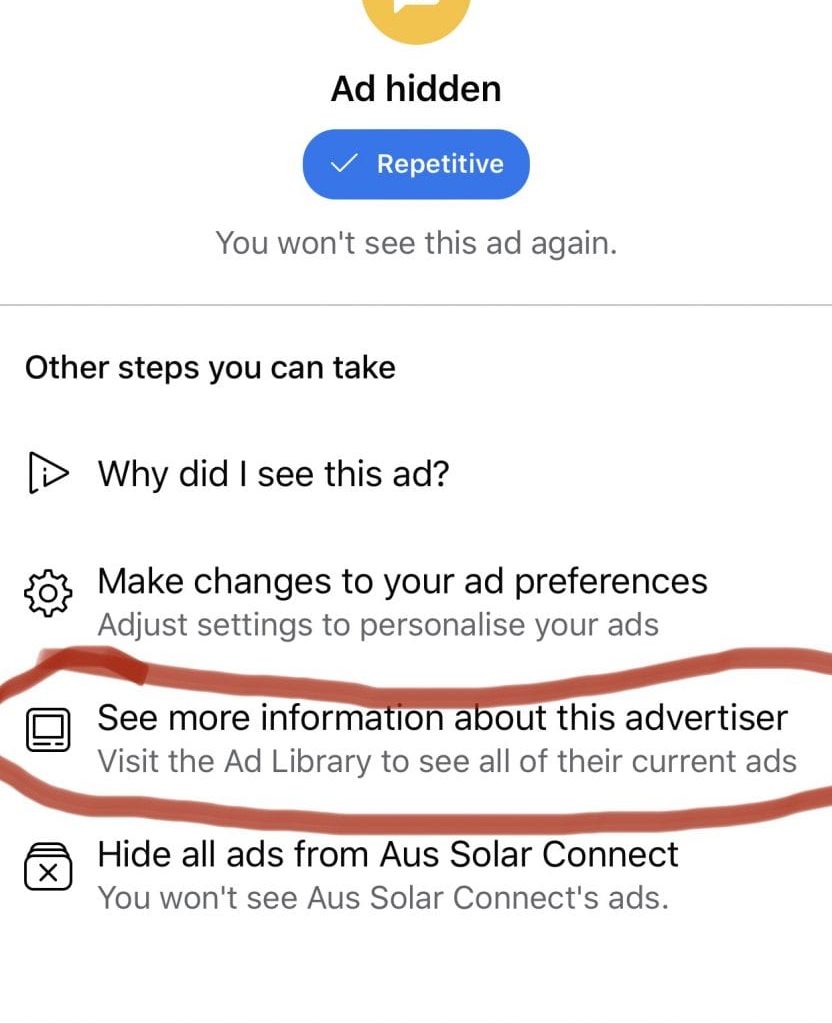 STEP 5: In this step at the top of the page you will see the title Ad Library here you will see all your competitors current Facebook ads including the full ad type, text and images being used.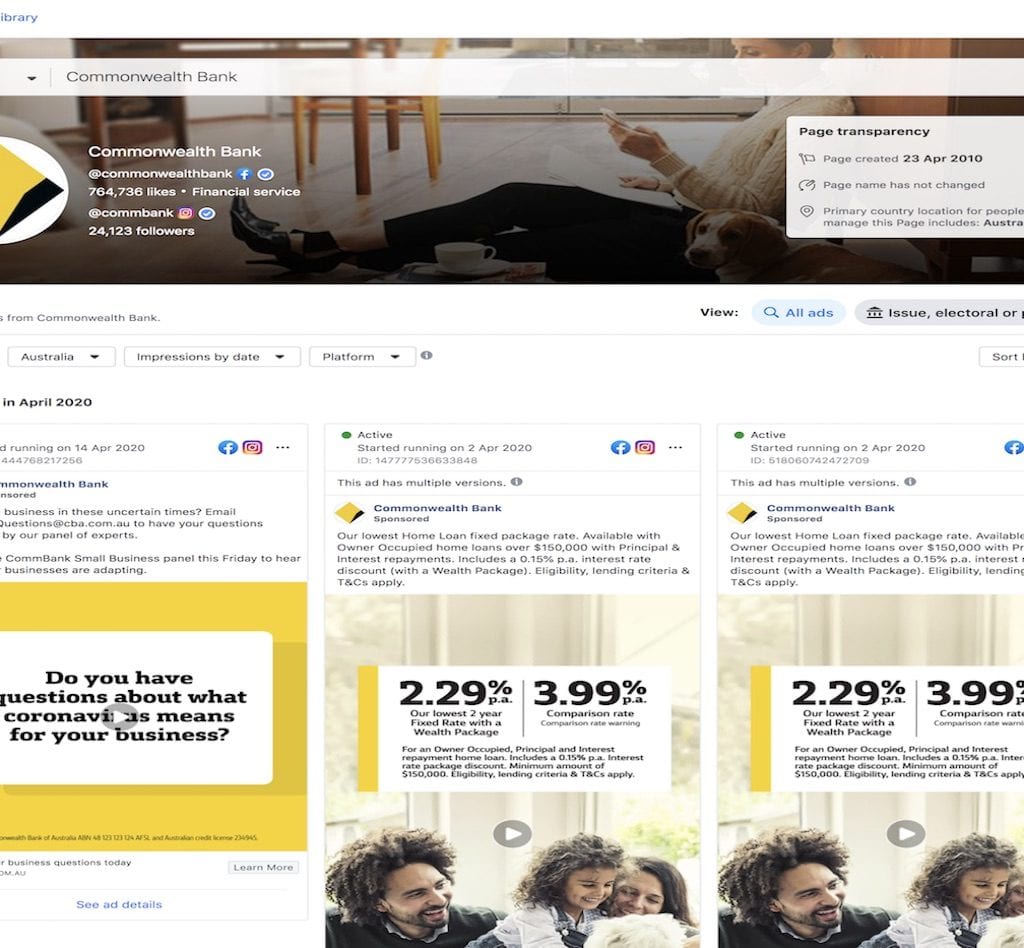 In some cases depending on the type of Facebook page your competitor has you can also navigate directly to their Facebook page and in the left hand menu you will see a tab called Info and Ads not all pages types show this.
HOW TO SEE YOUR COMPETITORS FACEBOOK ADS ON DESKTOP
On desktop the process for seeing what ads your competitors are running is a little different. Some people may argue that it is a more straightforward process however. Here's how to see what ads your competitors are running using a desktop.
STEP 1: Type in to google "Facebook Ad Library" and select the first result (that is a Facebook.com URL).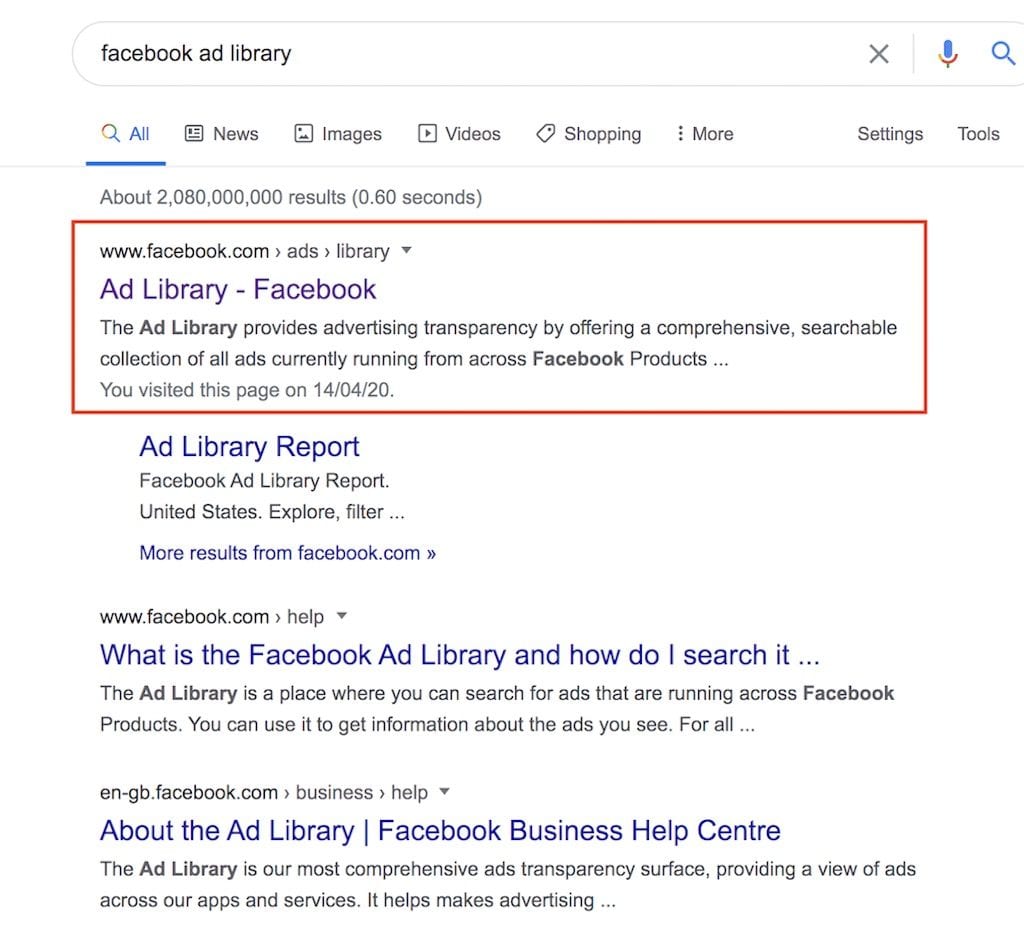 STEP 2: Now that you are in the Ad Library platform, the real fun begins. All you need to do from here is type in your competitors business name in to the search bar and Facebook will suggest which page to select. Depending on how big your competitor's page is OR the type of page, you should be able to select your competitor to view all of the ads they are running. In this example, I have chosen to view what ads ANZ Bank are currently running.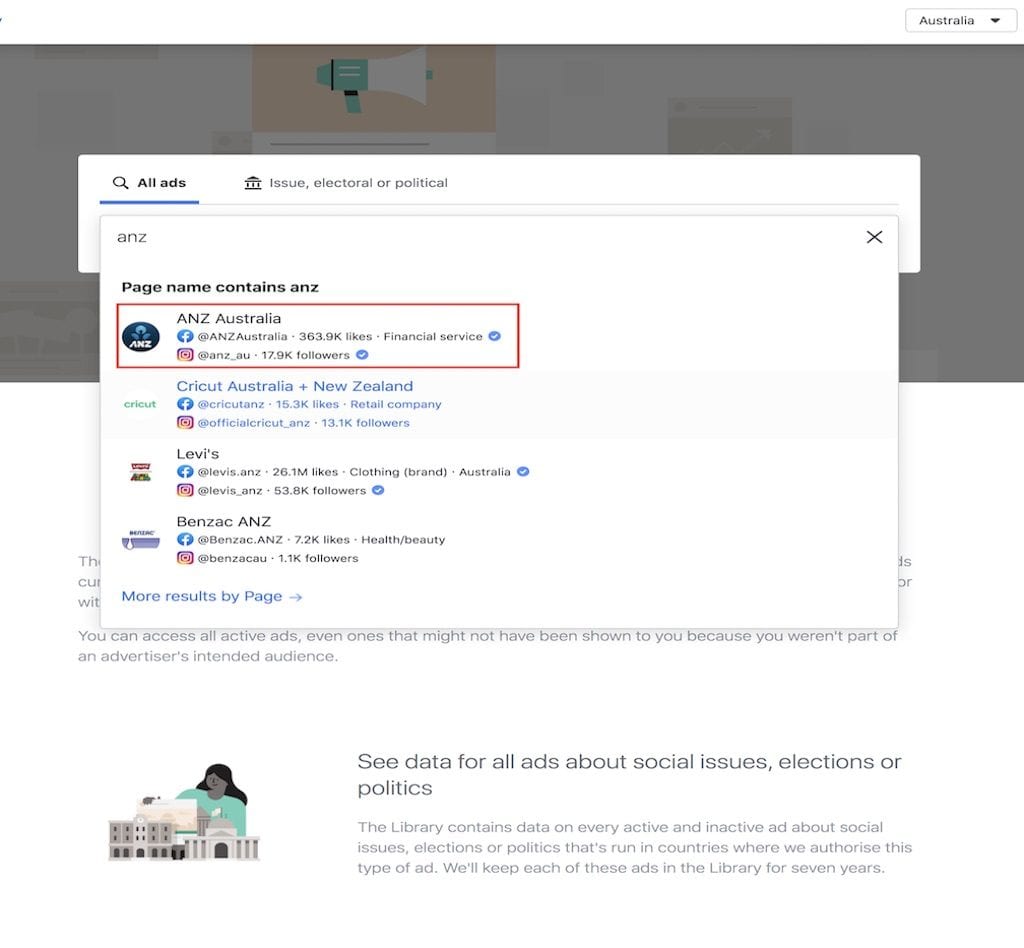 STEP 3: Now that you have selected your competitor, the ad library will show you every single ad they are currently running. You can also use the filters to see what platform they are running the ads on, and even sort the ads on impressions from high to low OR low to high. I recommend changing the filter views and taking not of where your competitors are choosing to put Facebook ads (especially if they are only targeting a specific platform with 1 ad).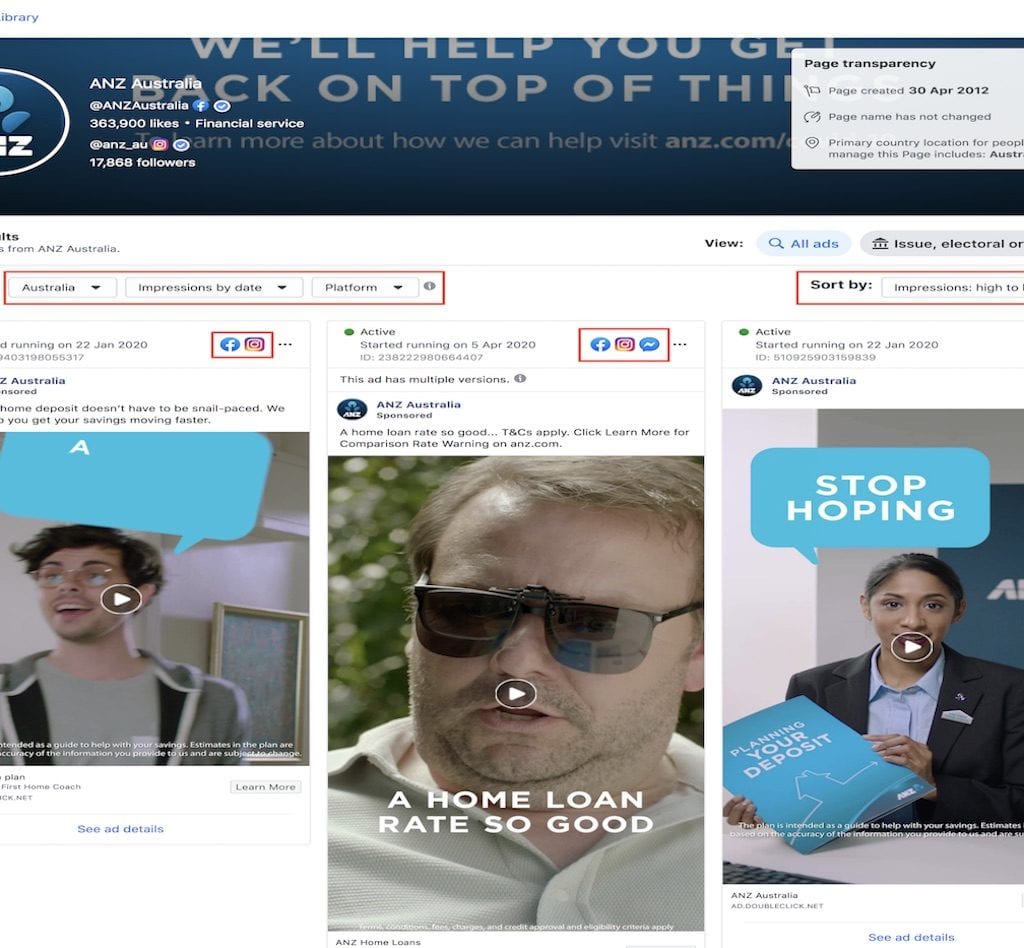 STEP 4: When you are finished simply move on to the next competitor using the search bar and repeat the same process.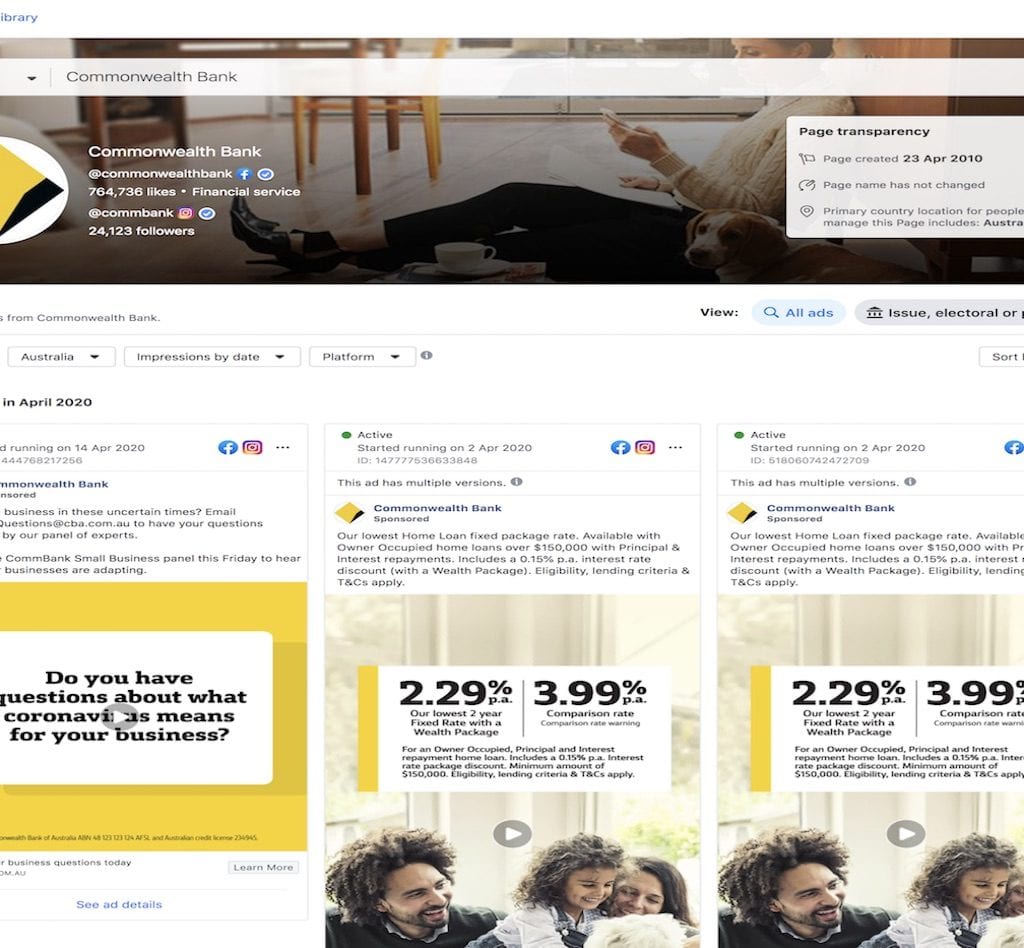 Happy Spying…
How to see your competitors Facebook ads
Media Booth Socials