Design elements require expertise and finesse. Our graphic design team deliver you both. Perhaps one of the most crucial elements to effective marketing is having your company's marketing materials looking good. But all too often a business will find a company to handle their digital marketing, only to find out that the design elements aren't done by a dedicated graphic design team.
Media Booth® does things a little differently. We take control of your design elements with our dedicated graphics team, delivering a better quality product for you and your business.
In-house Team


Media Booth® has a team of in-house graphic designers for all your marketing needs. When you work with us, you have peace of mind that your project stays with us and there's no outsourcing issues to deal with. You can contact our designers directly to talk about any project.
Adobe Experts


Our team are qualified Adobe Creative Cloud professionals. This means we have the ability to create any graphical material your business may need for marketing purposes. From logos, brochures, flyers or a-frames, we can accomodate all of your marketing needs.
Why Media Booth®?


Media Booth® is a one-stop shop for all things marketing. You'll never need another agency again. We handle everything, from video and digital, to print and business automation. We are the only agency your business will need. Don't believe us? Call today and find out.
READY TO TAKE DESIGN TO THE NEXT LEVEL?
Contact the experts at Media Booth® - The Ultimate Digital Agency.
It all starts with an idea
Not everything needs to be digital!

Even though we are pushing towards a completely digital age, customers still love being able to feel something tangible. Taking the time to invest in ensuring you have excellent print marketing materials will help to strengthen consumer relations. Nothing makes a statement quite like a bold business card, personalised flyer or a catalogue book. Not only do these products keep your customers informed, but in most cases we find that customers prefer to have hard copies of your businesses most important information.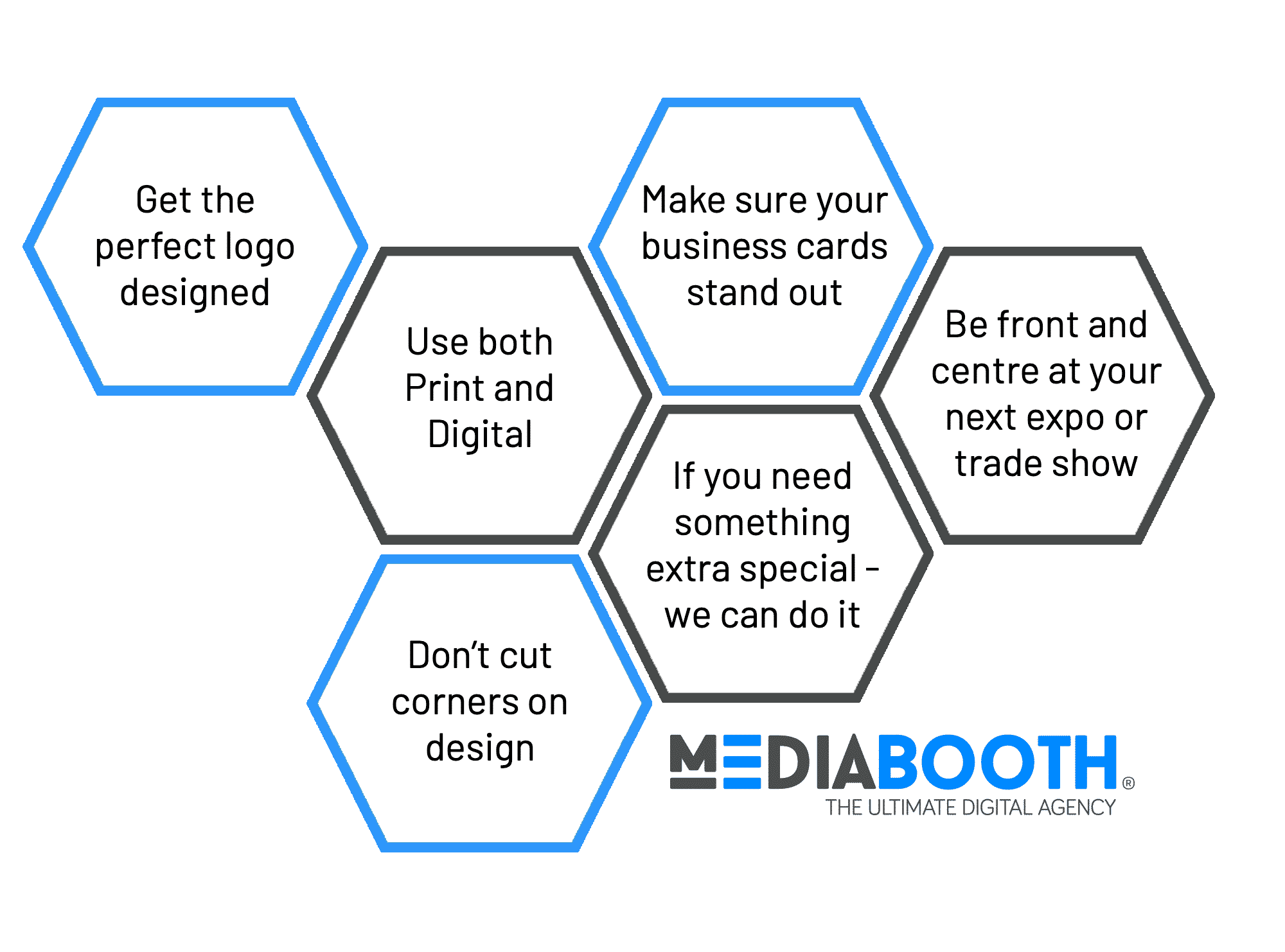 Sometimes you may require some materials that fall outside the scope of ordinary. If your big on trade shows or exhibitions, you'll want to look at investing in some bigger marketing materials to really make your presence known. Our team can handle this for you and design material from a-frames to pull up banners to help you make an impact in front of your audience.

LOGO DESIGN
Our expert team are well equipped to handle creating the perfect logo for your business. We work with you to narrow it down to the one you feel represents your business.

PRINT MATERIALS
Our graphic design team take the time to ensure that any print material you need created will be optimised for size or print style you require.

TRADE SHOWS
Working with Media Booth® will have you front and centre for your next expo or trade show with everything you need to make an impact.

GROW YOUR BRAND
If you're serious about growing your business and generating more leads, you need to be willing to invest in good design. It could be make or break when a potential customer is picking between your business and another.


LASTING IMPACT
First impressions are everything, and if your current graphic design isn't sending the right message, it could be enough to turn customers away from your business without a single interaction.


CORRECT TONE?
Your logo might be one of the most important parts of your business as it sets the tone for all other elements. It's one of the first things your customers see when discovering your business.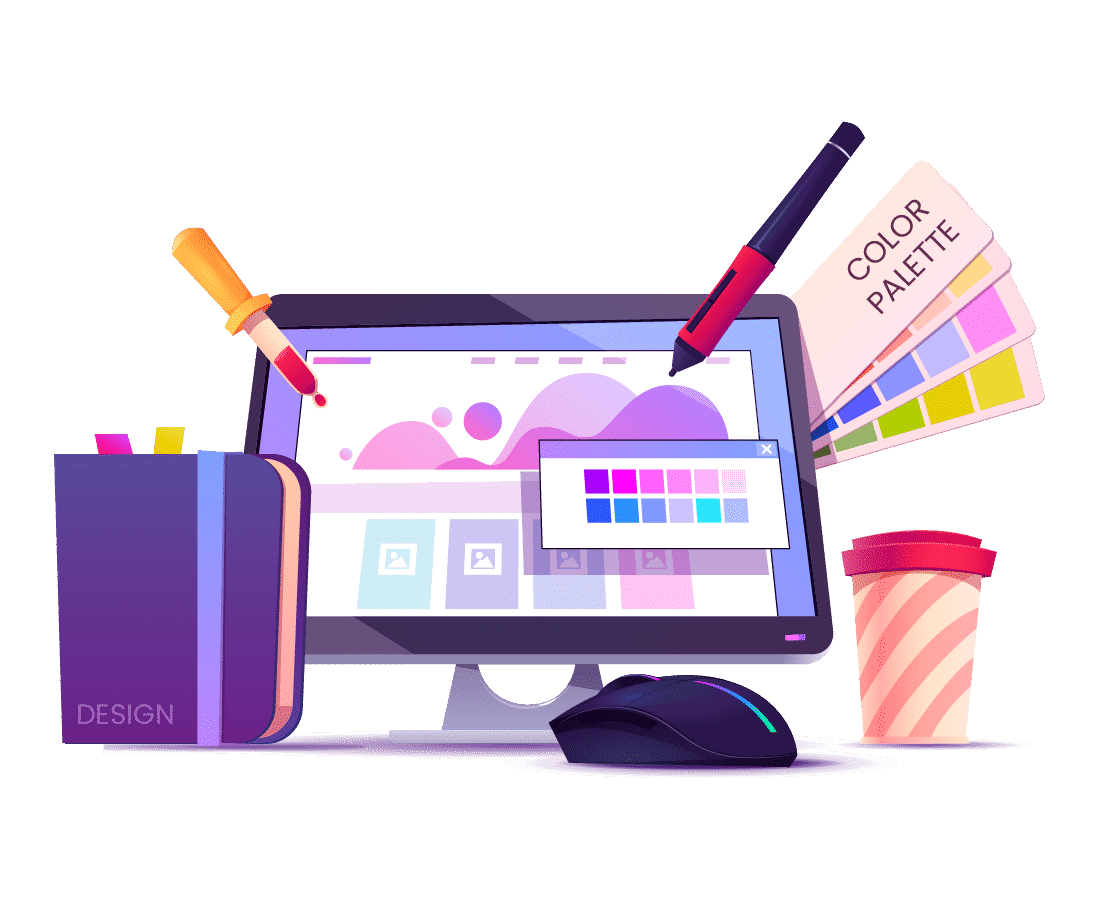 We take design very seriously, so should you.
Does your logo leave a lasting impression? What about your business cards, brochures or catalogues? These all need to be considered when looking at growing your business and creating long-lasting connections with your customers.
That's why, here at Media Booth® we understand the importance of taking design seriously and we've invested in ensuring our in-house team of graphic designers are well equipped to handle all aspects of design for any business.
WE ARE PASSIONATE ABOUT GREAT GRAPHIC DESIGN!
Contact the experts at Media Booth® - The Ultimate Digital Agency.