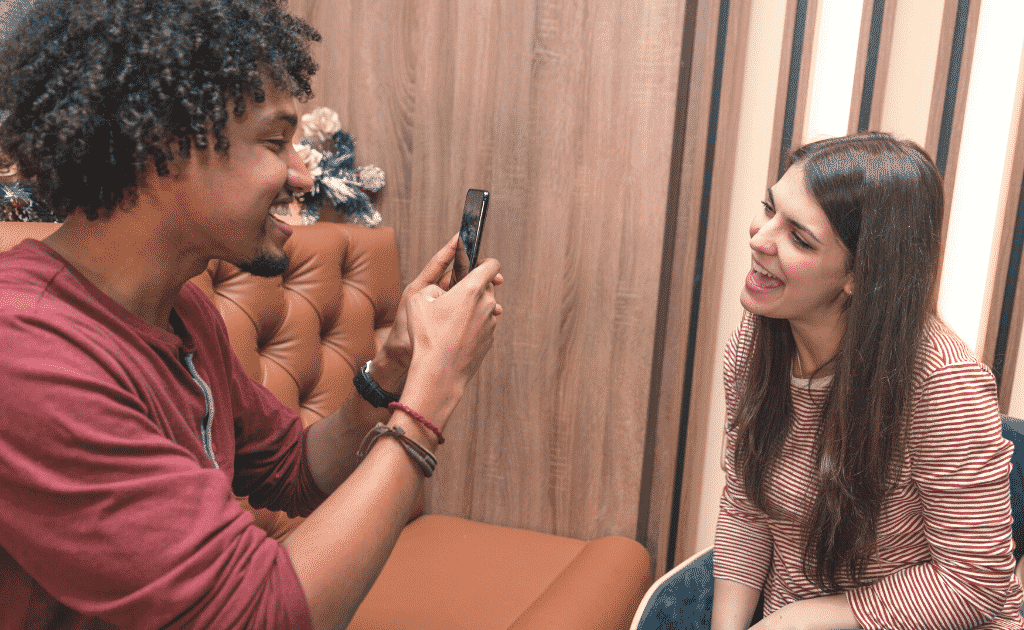 If you're familiar with Instagram you know that their algorithm is consistently changing, making it harder and harder for small businesses to reach their audience. When the platform originally was created it was all about posting at the correct time to get in your content in front of an audience, whereas now it's about engagement, timing, and other factors such as stories and Instagram Reels.
Instagram Reels are the latest feature to sweep the platform as the social media giant announced they are focusing on encouraging more video content on their platform. Today we thought we'd update you on what Instagram Reels are and some tips on how to create them so you can incorporate them into your businesses content strategy.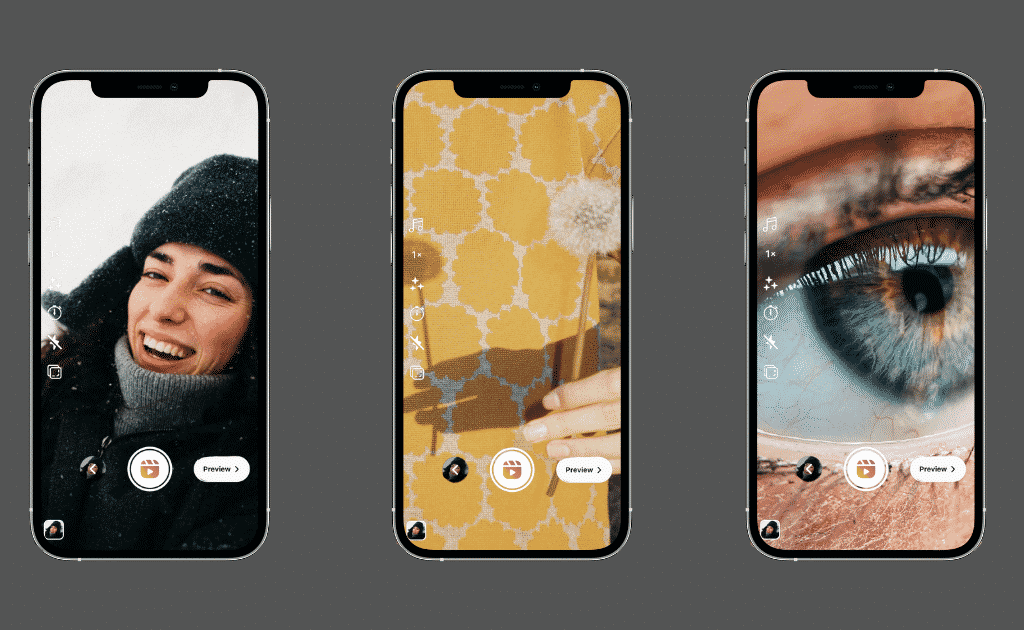 WHAT ARE INSTAGRAM REELS?
So, you've heard about them but don't fully understand, what are Instagram Reels? In essence, Reels are a new way to share short-form videos to Instagram that launched earlier this year. Reels give users the ability to create short, edited videos up to 60 seconds in length, giving users a new way to share captivating content with their audience.
Instagram Reels are very similar to Tik Toks and were created to directly compete with the video-sharing giant app that grew to fame in early 2020. When creating an Instagram Reel, you can record it directly through the Instagram app with the choice of adding AR filters and music in the Reel section of the app. You can also create Reels externally by filming with your camera and editing the Reel in editing apps before uploading it to Instagram.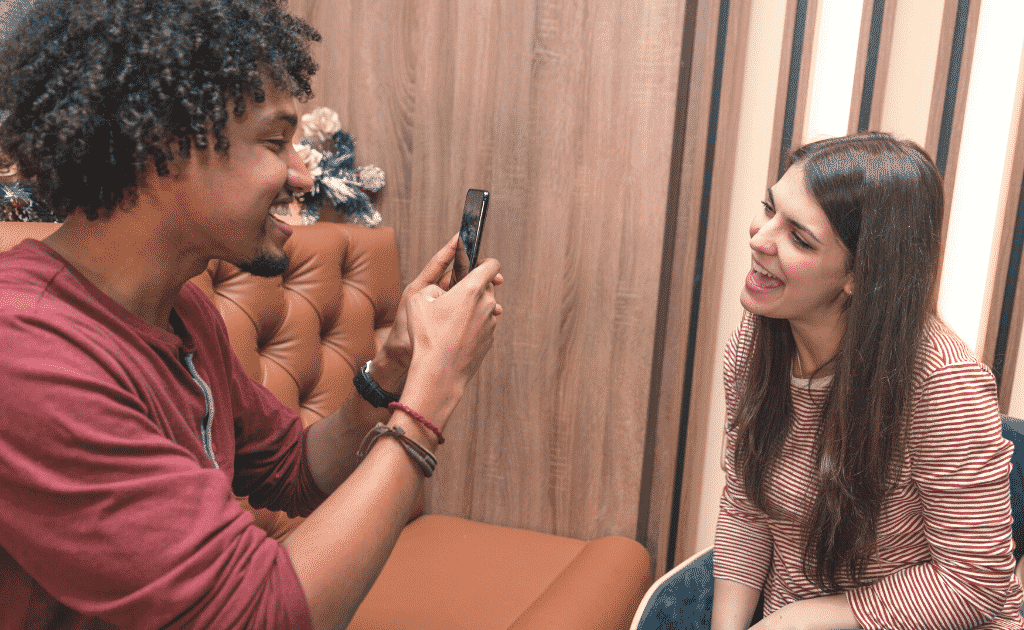 WHY ARE INSTAGRAM REELS IMPORTANT?
Instagram Reels are more important than you think when trying to bring awareness to your business. Instagram is currently favouring this form of content which means they're making accounts with Reels more discoverable to users, helping get your brand in front of not only existing followers but new accounts too.
Reels are shown to users through their news feeds, explore pages and even have their own section within the app located in the centre of the menu bar, easy for users to find. On the explore page Reels are also located in a more prominent section helping capture users' attention more than just a plain photograph will.
There is a catch though, Instagram is favouring content that is created specifically for Instagram Reels instead of content that has been recycled from other apps such as Tik Tok. The social media giant has announced that Reels with watermarks or logos from other apps or low-quality content will be made less discoverable in comparison to high-quality fresh reels.
Essentially Reels make your business easier to discover and makes it easier to grow a following quicker.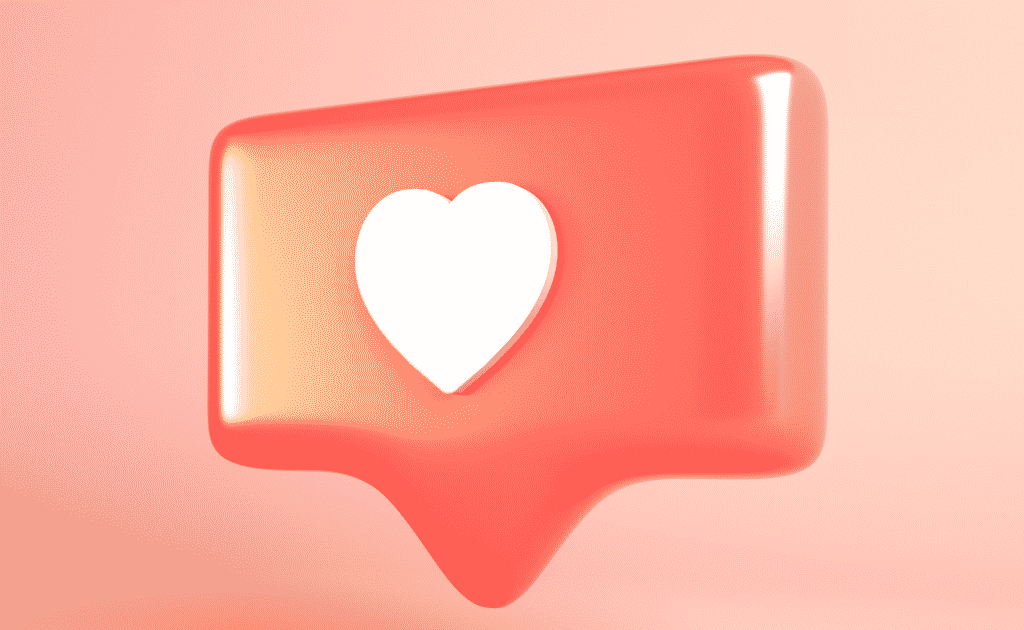 DON'T GET CONFUSED BETWEEN INSTAGRAM REELS AND INSTAGRAM STORIES!
Before we get into our tips for creating top-quality Instagram Reels, it's important to ensure you don't get Instagram Stories and Instagram Reels confused. These features can sometimes get mixed up as they're both involve vertical video content but in actual fact, they're fairly different, but both are important to be utilising on your account.
Instagram stories appear when you click a user's profile picture whereas Reels show up on their profile. Instagram Stories however only last for 24 hours whereas Instagram Reels will be on your profile forever until you decide to delete them if you wish.
You don't want to put time and effort in then accidentally only post your content for 24 hours!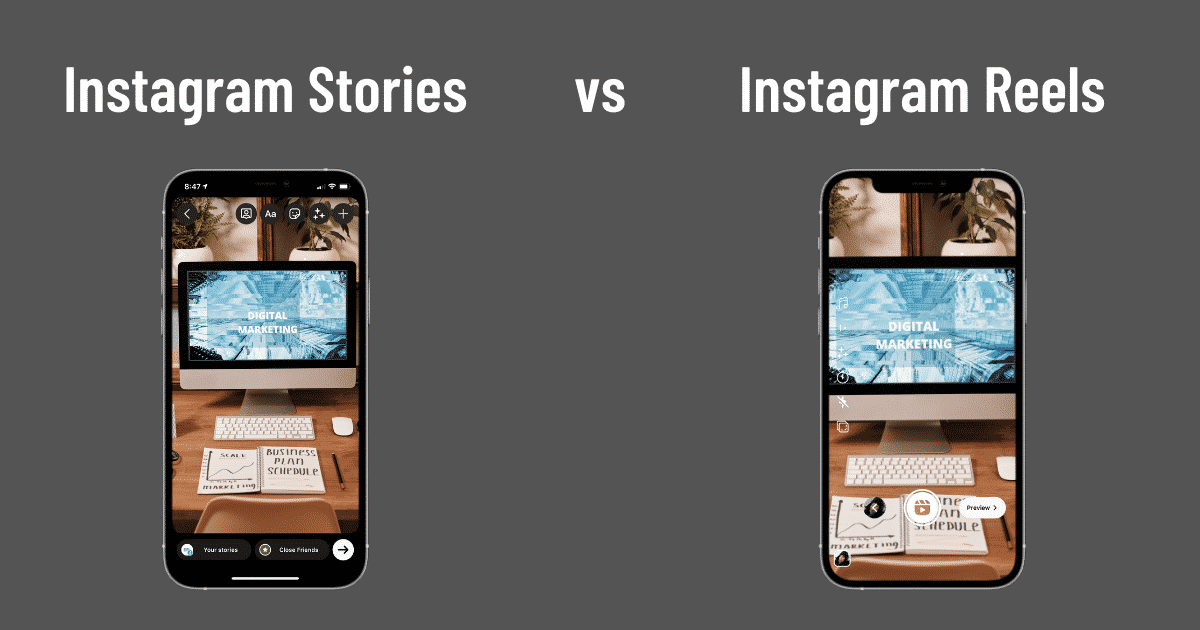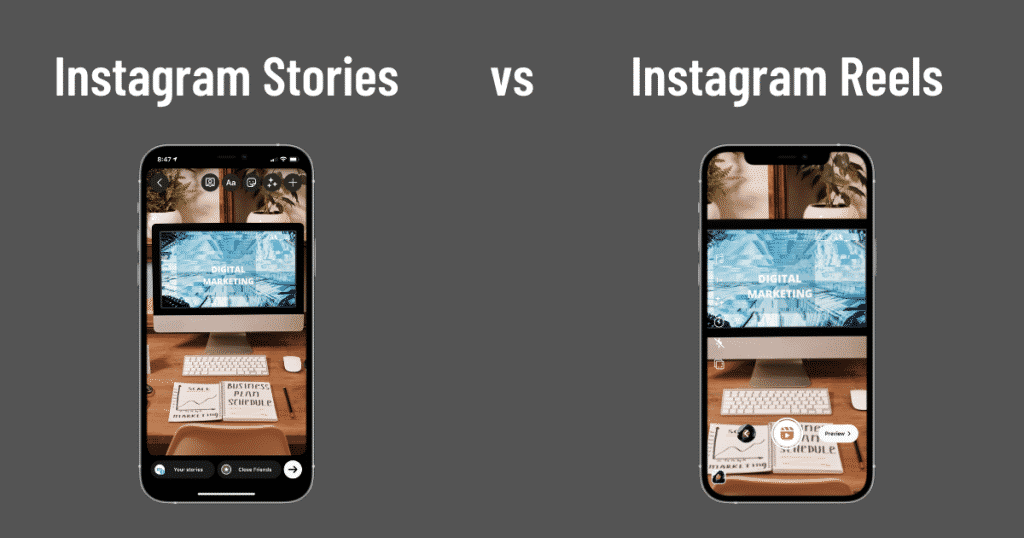 TIPS FOR POSTING QUALITY INSTAGRAM REEL CONTENT:
1. FIND YOUR NICHE AND POST REGULARLY ABOUT IT
The first tip is to define what your niche is for your profile. If it's for your business your niche is generally going to be focused on the products or services that your business sells. Instead of trying to post about anything and everything to stay relevant, it's best to focus on something in particular and have different varieties of that content.
For example, here at Media Booth as a digital marketing agency, we focus on the services we offer. Instead of just slamming our followers with trying to sell our services, we use other content ideas that still relate to digital marketing but instead of selling focus on educating our followers about different aspects of the digital marketing world. From here we can build different Instagram Reels ideas by outlining that some Reels can focus on:
– Digital marketing tips
– What specific terms mean
– Answering questions our followers want to know
– Updating our followers on the latest trends across digital marketing platforms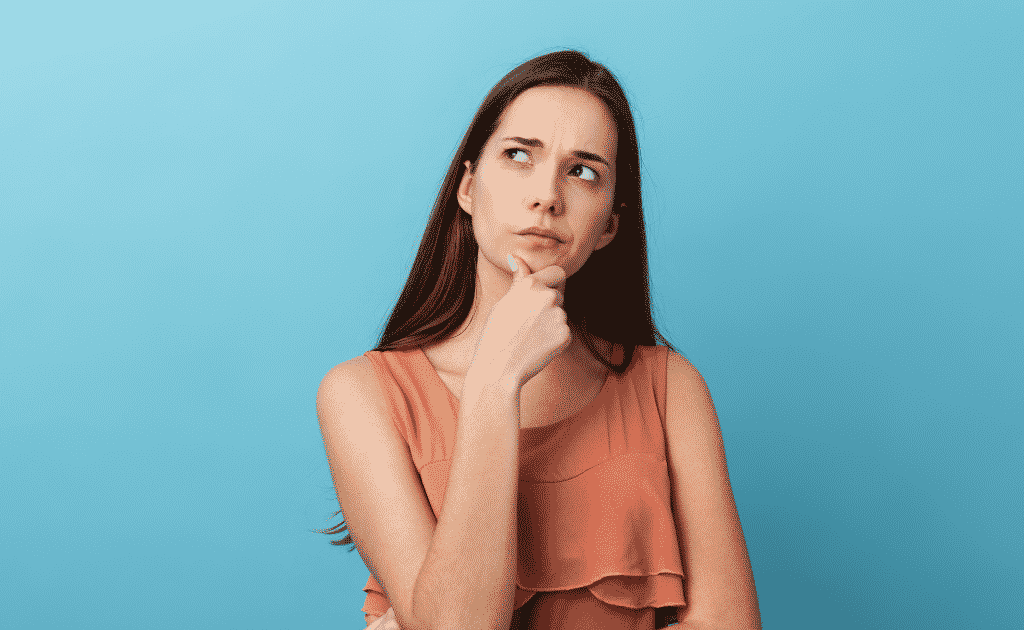 2. ENSURING THE REEL IS ENGAGING
Instagram may help make your Reel more discoverable to users but that doesn't mean people are going to watch it if it isn't engaging. Think about your followers, why they follow you currently and what they love to see from your account. If you're unsure of what they enjoy seeing, you can look back at your most popular previous posts and figure out a way that you could transform that idea into a 30-second video. If the video isn't particularly engaging by itself, you can always you the text overlay feature and the AR filters Instagram offer within the app as well to help make your reel pop.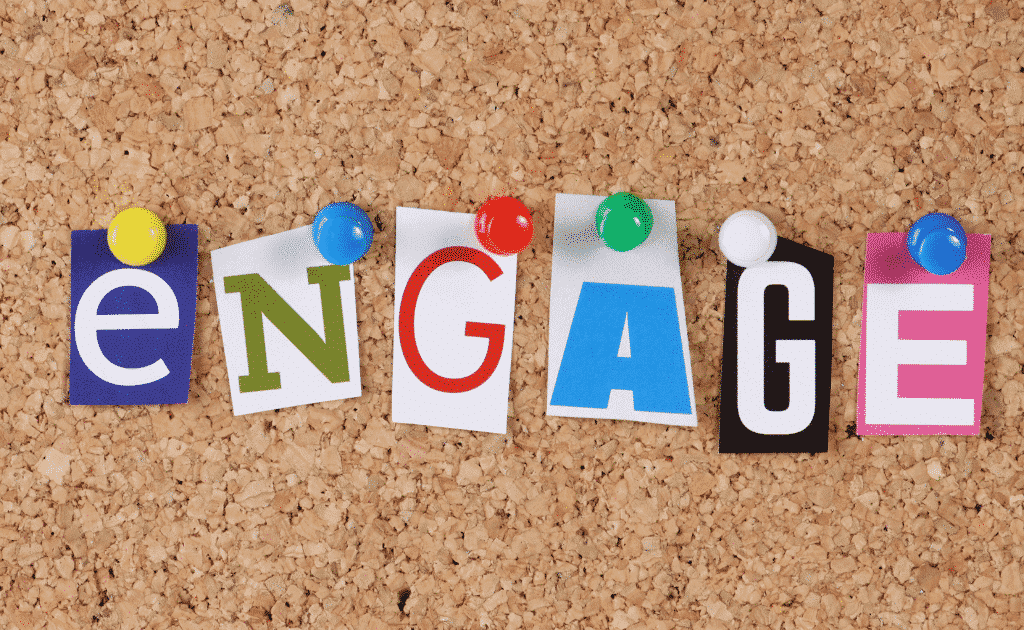 3. USE TRENDING AUDIO
An easy way to help Instagram notice your Reels is by using trending audio for your video. Using trending audio on your reels can be beneficial as this encourages Instagram to make your video more discoverable to fresh users. Finding trending audios is simple, all you have to do is go into the reels section, select audio and hit 'see more' from here a bunch of songs will be suggested to you and generally this means that they're currently trending on the platform.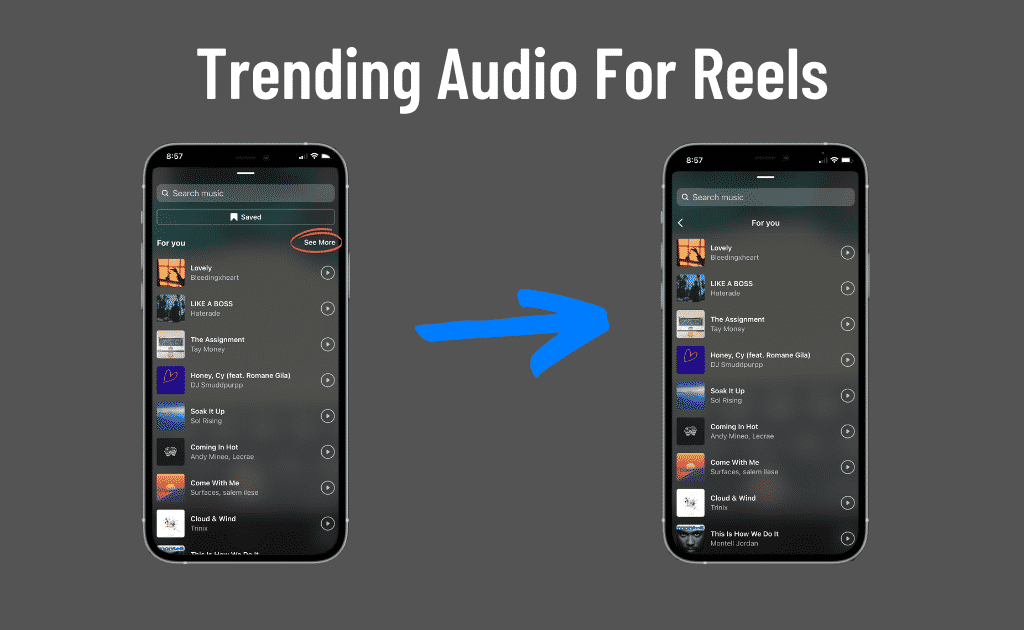 4. INCLUDE CLOSED CAPTIONS
Another aspect of Instagram Reels that not everyone thinks of is to include closed captions on your Reels. If Instagram is anything like Facebook which reported that 85% of users watch videos with the sound off, it's important to add closed captions. They aren't difficult to add and won't take you long. All you must do is add a captions sticker to your Reel before posting and it will auto-generate the captions to put over your video for you.
WANT TO FIND OUT MORE ABOUT HOW INSTAGRAM REELS CAN TRANSFORM YOUR BUSINESS?
Reach out to our team today!
Everything You Need to Know About Instagram Reels
Media Booth Socials