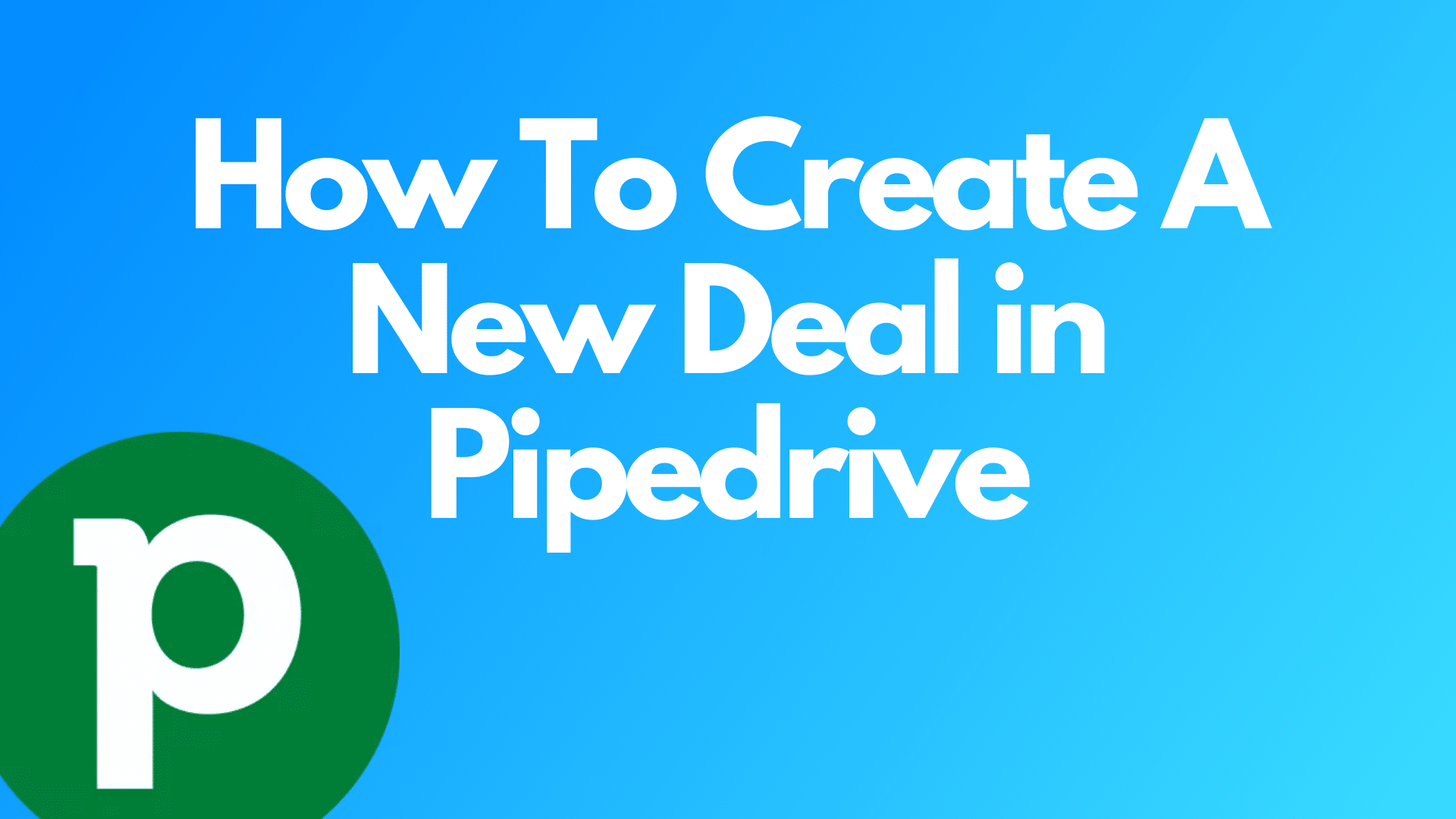 In this tutorial, we'll walk you through the quick and easy process of creating a new deal in Pipedrive. We'll skip the unnecessary details and provide a straightforward guide to help you get started quickly. Let's dive in!

1. Navigate app.pipedrive.com/deals to and sign into your Pipedrive account.
2. Once signed in click on the $ sign in the left menu if you didn't already land on the deal Pipeline, Click "+Deal" to create a brand new deal.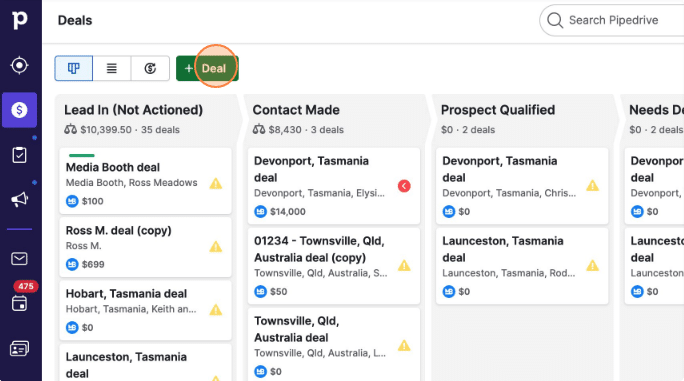 3. Add the first and last name of your customer that you would like to create a new deal for.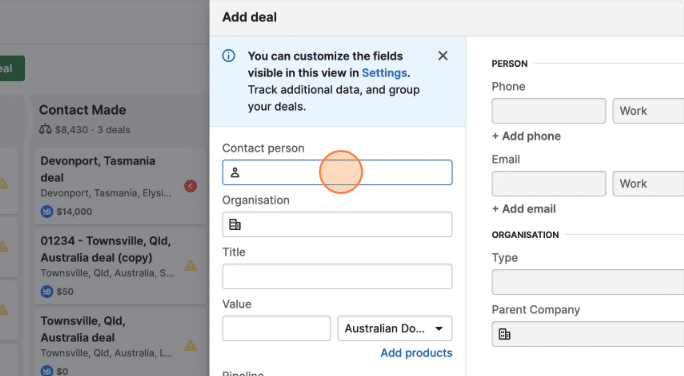 4. Under organisation enter the company name that you are adding the new deal with, if the new deal is just a private person or not a company go ahead and leave this field blank.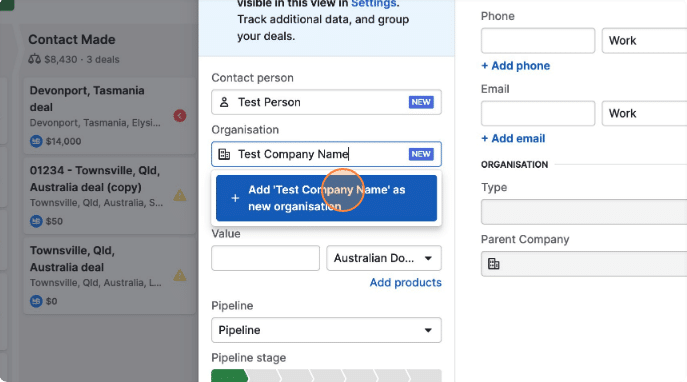 5. Modify your deal title to something memorable, like the customer first & last name and product or service that you are looking to sell them. This makes it easier to identify later on when you have multiple deals on your Pipeline.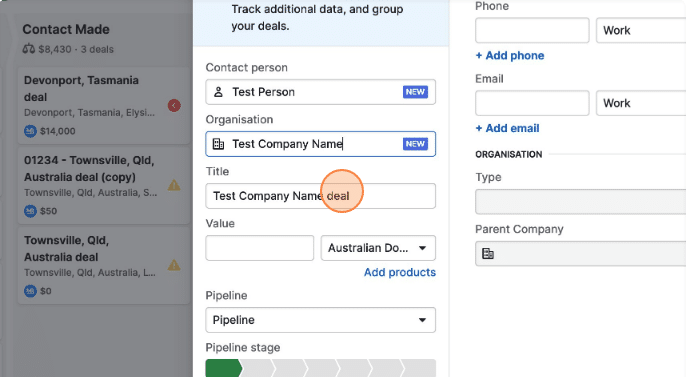 6. Enter a value for the deal or click "add products" to select from products you've already added to Pipedrive.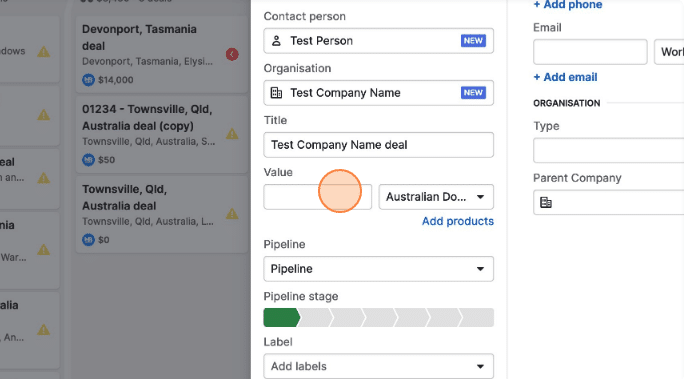 7. Next select your Pipeline that you would the new deal to be added to, only required if you have more than one Pipeline.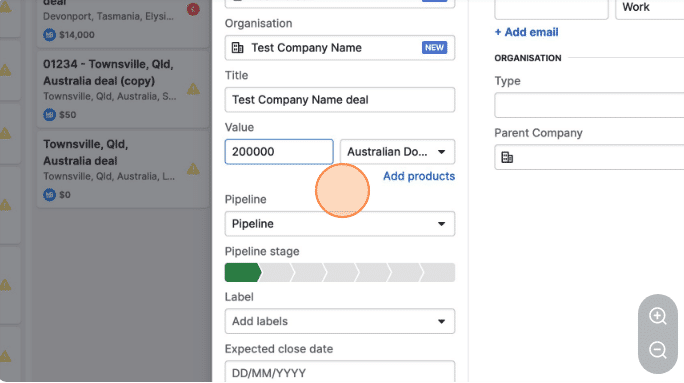 8. I love adding labels to new deals, it makes it much easier to filter customers and deals later, you can even use this label to send specific emails to people with a specific label later on through Pipedrive campaigns.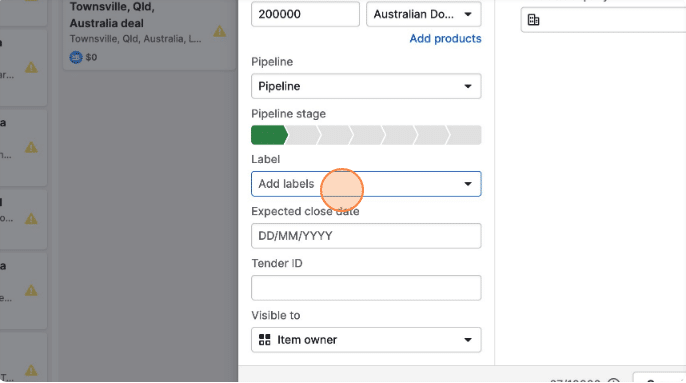 9. Select the applicable label or create a new one by clicking on Add new label.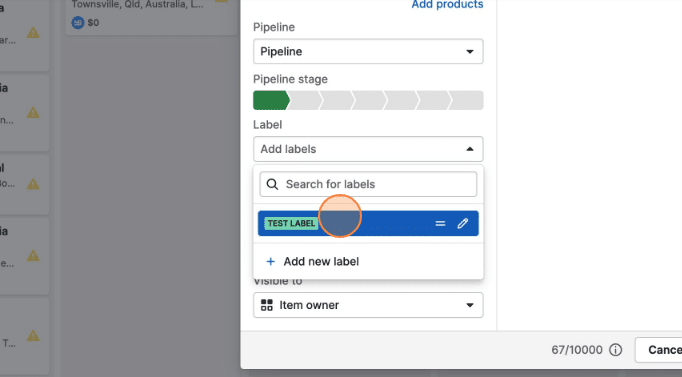 10. It's a create habit to add an expected close date, this doesn't have to be a firm date just a rough date of when you think the new deal will be closed by it helps train Pipedrive.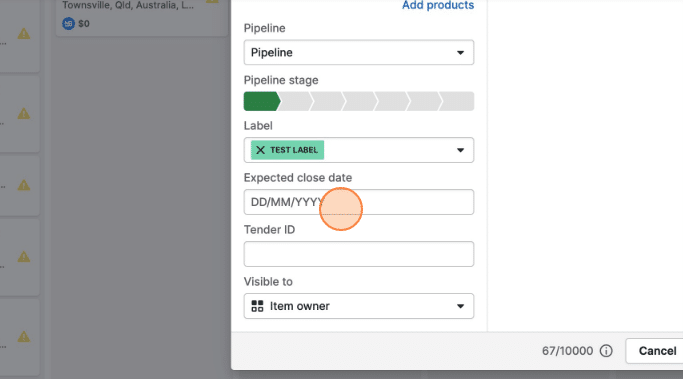 11. Select the close date from the calendar.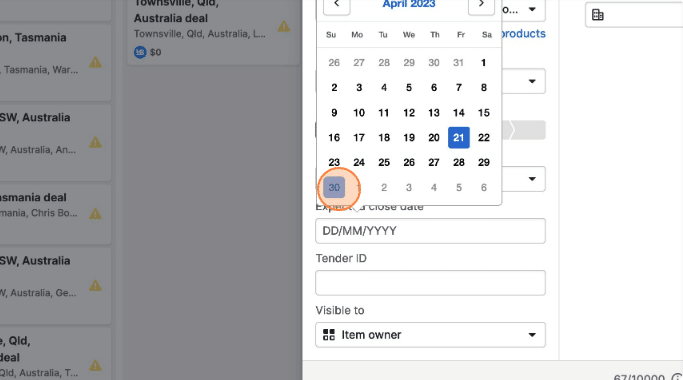 12. This is deal visibility, leaving it on item owner will mean that only you or the person that owns the deal will be able to see this deal.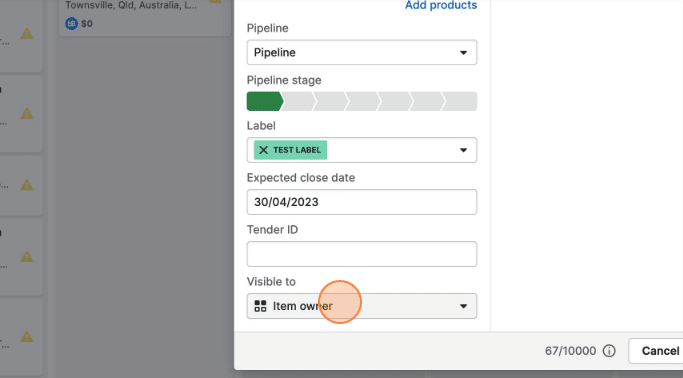 13. Selecting all users will allow everyone in your Pipedrive team to see this deal. This is great should a team member need to help the deal owner, or is away sick, someone else can continue with the deal.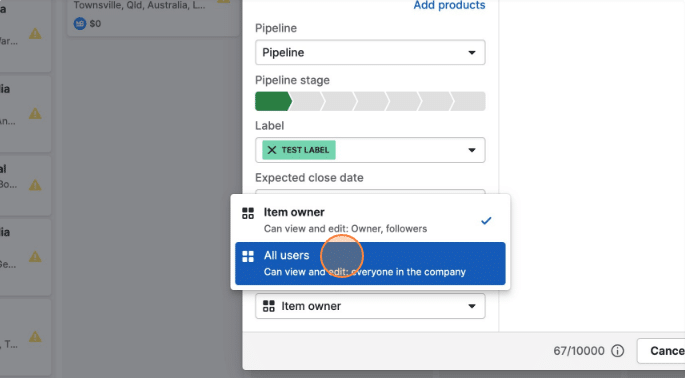 14. Enter the contacts phone number


15. Enter the contacts email address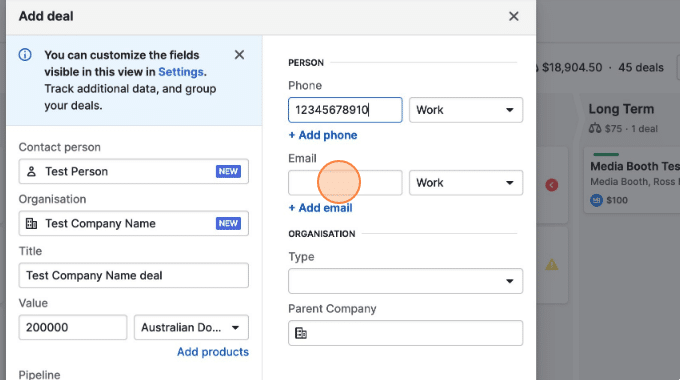 16. This is an optional field, don't worry if you don't see this, in our demo account we categorise organisations by the sector they work in.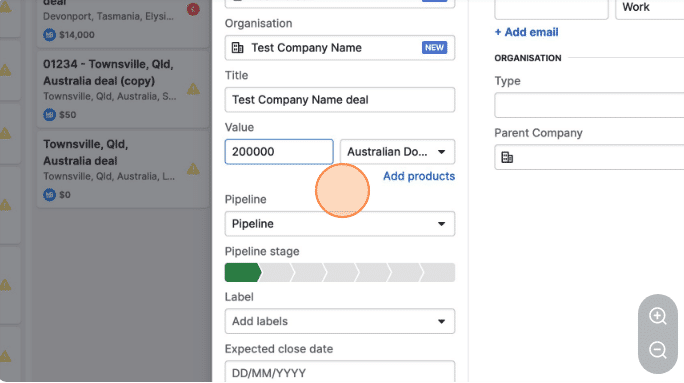 17. Organisation sector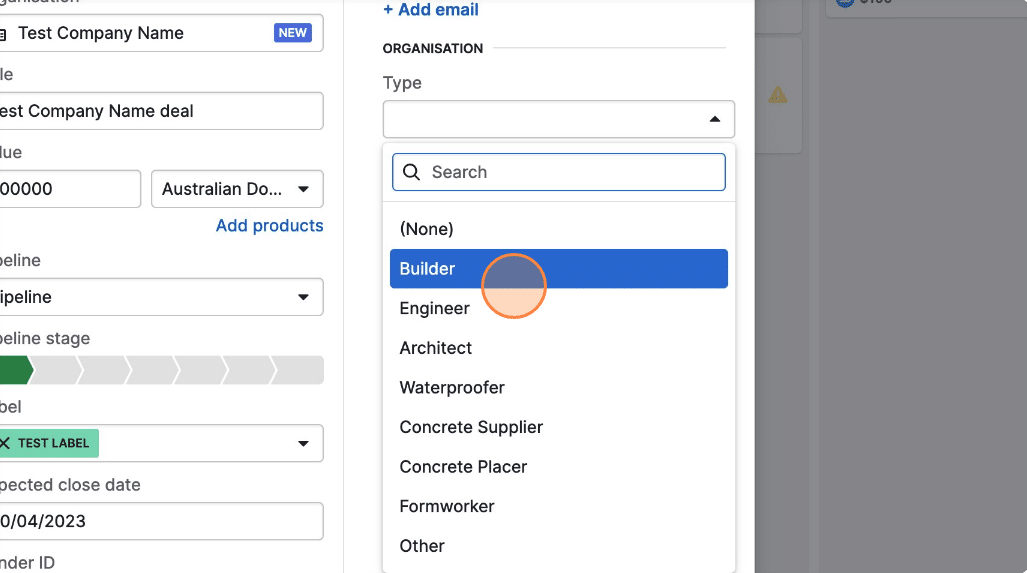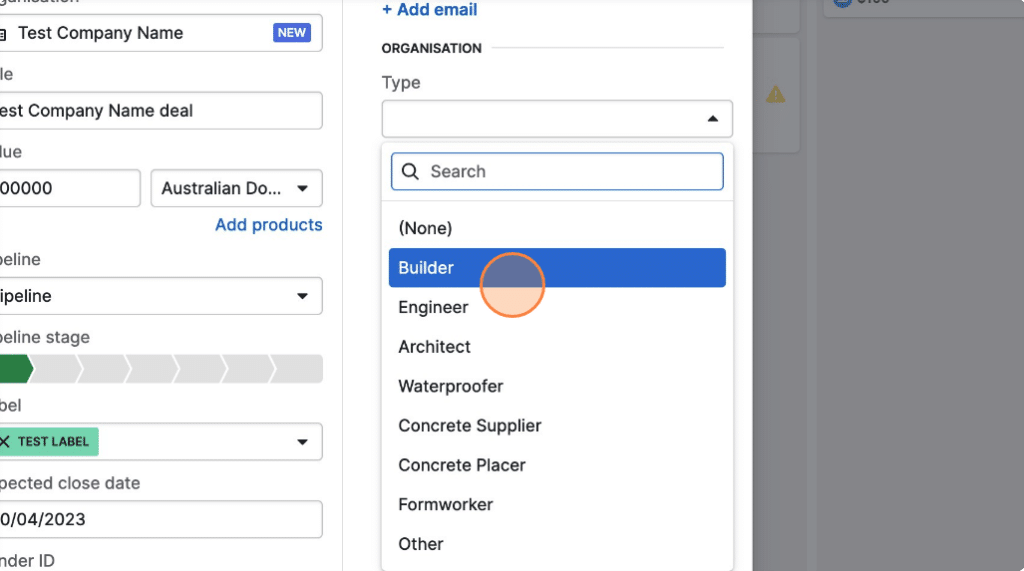 18. Click Save and you're done.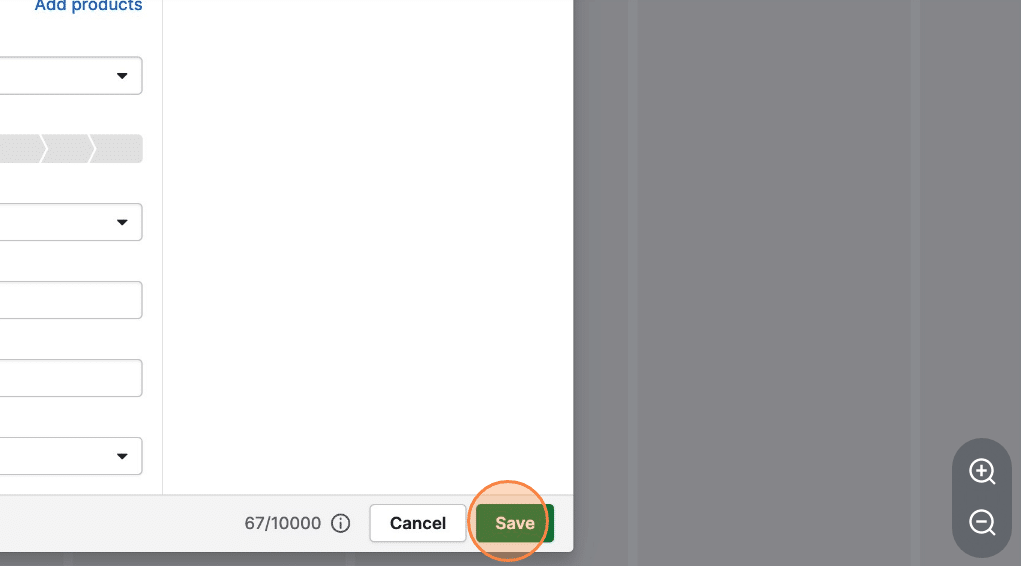 Congratulations! You now know how to create a new deal in Pipedrive. Remember, a deal is just the beginning of a potential sale, so it's essential to keep track of your progress and update your deal stages regularly. With Pipedrive's user-friendly interface and powerful features, you can stay organised and focused on closing deals with ease. Good luck and happy selling!
How To Create A New Deal In Pipedrive
Media Booth Socials