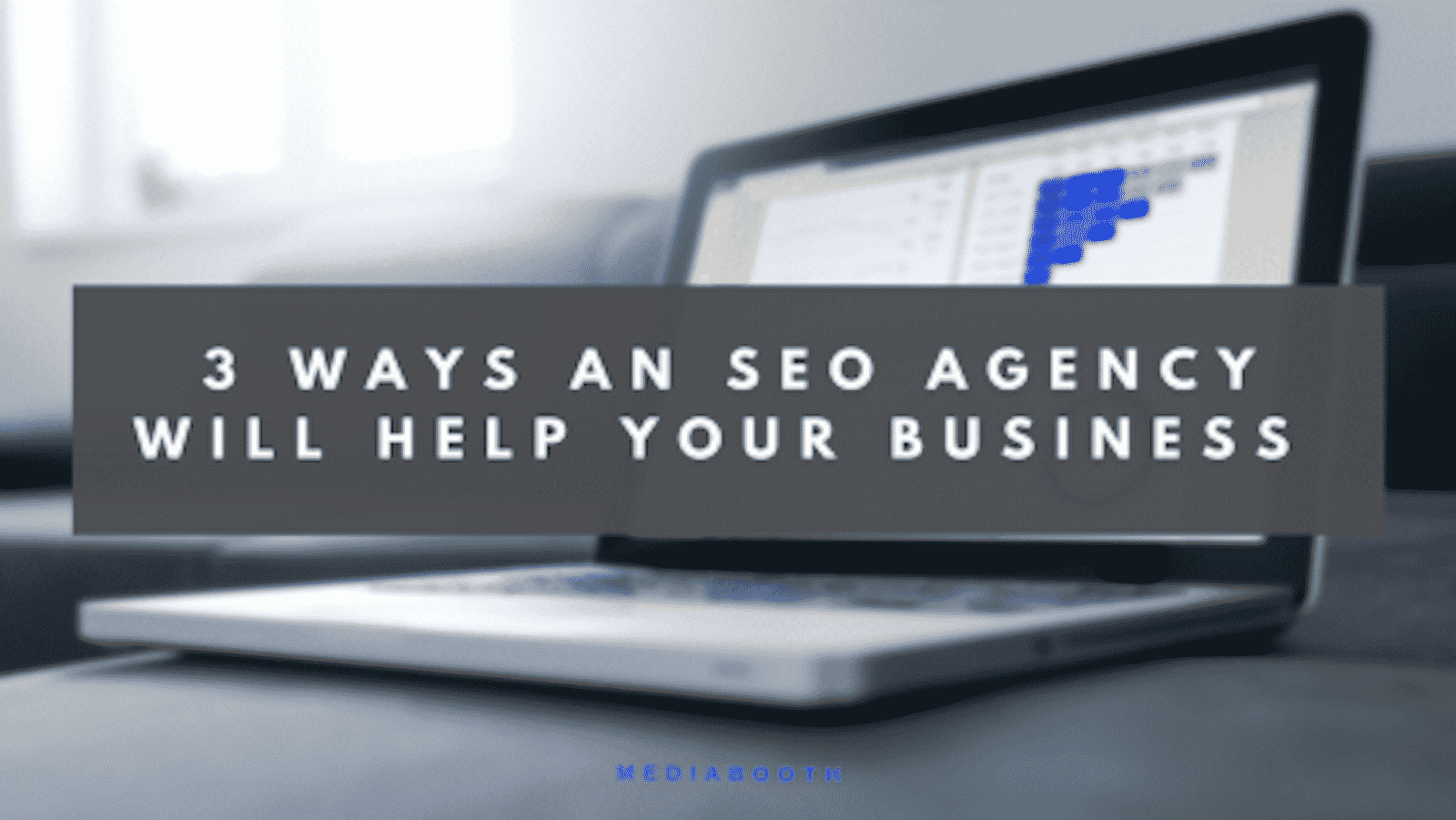 3 Ways An SEO Agency Will Help Your Business
Growing a business can be difficult, especially in this time where many businesses are steering away from traditional marketing and more toward digital marketing. Digital marketing is becoming a crucial part of business, no matter how big or small, and can actually be a more cost-effective option to reach a larger amount of your target consumers. When thinking about digital marketing, many people usually consider social media or email marketing to be important, and although it is, one of the most important aspects of a digital marketing strategy is having a great website. A website is where all consumers will generally be driven towards, or search for when looking for a solution to their problem and because websites are so important so is SEO.
What is SEO?
To keep it short and simple, SEO stands for Search Engine Optimisation. SEO helps increase the quantity and quality of traffic to a website through organic searches made. Search engines decide where each website ranks when searched by using content on websites to compare them before proceeding to favour the website that has the most relevant information in relation to what the person is searching for. This means that websites that have the most relevant information will be placed higher up in the rankings making it easier for people to find. For a more detailed description of what SEO is and how it works, read our previous blog.
If I have a Good Website, Then Why Do I Need SEO?
Although other factors such as website speed can benefit your business, SEO will help achieve your business goals. By incorporating SEO into your digital marketing strategy your business will have the opportunity to grow dramatically and organically, which means that you will have to invest less money into digital marketing. Not only does SEO help grow your business, but it also helps build lasting relationships between you and your consumers which in turn creates lifelong customers. SEO also helps improve the overall user experience on your website and helps your target audience find your website easily. Working on SEO for your business can also give you an edge over the competition and increased conversions.
What is an SEO Agency?
An SEO agency is an outside company that is employed to take care of all things SEO for a business to help increase the businesses website visibility online. An SEO agency is made up of numerous individuals who all have specific expertise in SEO whether it be finding the ideal keywords for a business to incorporate into their website content, writing the content or managing the website to ensure it won't hinder any SEO efforts. Our SEO agency at Media Booth treats your businesses website as if it were our own. Our experts are constantly monitoring the website to ensure it is running effectively while also optimising the content on each page to guarantee great SEO results. At our SEO agency Gold Coast, we also have in-house copywriters creating quality content to increase your rankings.
Why Should I Choose an SEO Agency Instead of Doing It Myself?
So, you've done a little bit of research and are now wondering why you should choose an SEO agency instead of creating an SEO strategy yourself. We've broken down the top reasons why choosing an SEO agency will benefit your business.
1. Experience
When it comes to SEO, experience does matter. Although you may be an expert in your businesses field, that doesn't always translate into content written, especially if you have very little experience. An SEO agency knows the correct writing format for content and will work closely with you to ensure the content is relevant to what you would like to be sharing with your audience while also making sure it benefits your rankings. The experience of an SEO agency will also be helpful as sometimes something that you may believe to be beneficial to your business's visibility may actually be hindering it, and a good SEO agency will be able to identify these issues immediately.
2. Knowledge
Similarly, to experience, knowledge is also imperative when it comes to a successful SEO strategy. Aside from writing quality content, an SEO agency will also know how to correctly format the content for SEO which involves finding quality backlinks, labelling images correctly, changing URL's and much more technicalities – all of which can get confusing for someone not familiar with SEO. If your content isn't fully maximised for SEO, it is pointless and won't actually help improve the business. For example, there's no point in writing a blog for a website if it isn't a certain length or doesn't feature a relevant keyword to help boost visibility.
3. Time Consuming
Finally, without the help of an SEO agency then you may find yourself spending excessive time trying to create beneficial content. Creating content usually takes hours and if you aren't fully educated on what you're doing, this content that has just taken hours to complete may not even help SEO. By employing an SEO agency that will be able to not only manage but create all of the content for you so that you can spend more time on your business.
How To Choose An SEO Agency:
Now that you know why you should outsource an SEO agency for your business, we thought we'd give you some tips on how to find a great SEO agency.
tip #1
The first tip is that if an SEO agency is charging unusually cheap prices, it is usually too good to be true. If the price of an SEO agency is extremely low then it generally means that they aren't spending much time on your website which won't see help your business, see any benefits.
tip #2
The second tip is if an SEO agency is guaranteeing you results immediately, they most likely don't know what they're talking about. SEO is a long-haul, ongoing process to help improve website rankings and continually needs to have work done to maintain the results achieved.
tip #3
Another red flag is if an SEO agency doesn't request access to your site prior to beginning their SEO work. An agency should not only request access to the site to make content changes to help optimise content but also because by having access to the site they will also have access to track all analytics regarding SEO.
Tip #4
Finally, if an SEO agency isn't fully transparent about the strategy they have devised for your business and explain how it will work for your business, something might not be right. A good SEO agency will happily explain the strategy for your business in detail and explain how this will help increase the visibility of your business as they are confident in their skills.
SEO Agency Recommendations
If you're looking for a great SEO agency, then look no further than right here! At Media Booth, we have an expert team of individuals who are able to not only devise a strategic SEO strategy for your business but also carry it out to ensure you see fantastic results. We utilise the latest technology for our in-house agency to boost your website's rankings, all while having access to real time reports for easy identification of issues immediately and to also monitor close competitors.
Getting in touch is easy, we even offer FREE SEO consultations for your business to know where you're currently sitting and how it could improve dramatically. Get in touch with one of our experts today to find out how our SEO agency can transform your business.
3 Ways an SEO Agency Will Help Your Business
June 21 , 2021
Read More About SEO :
Media Booth Socials